'Tis the season to celebrate the holidays with family and friends, as well as people of goodwill on stages throughout the area. So grab your coat and scarf, and venture into the cold for this season's highlights: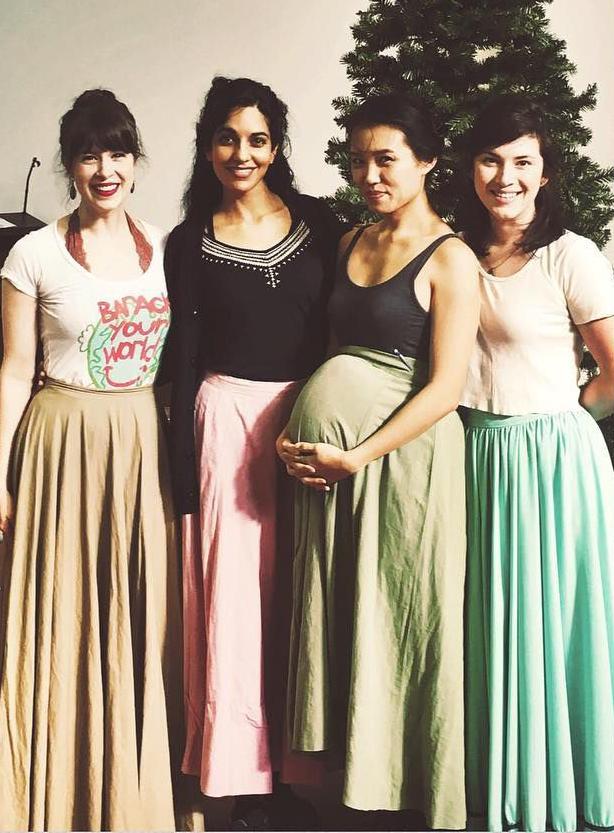 THE REPERTORY THEATRE ST. LOUIS
Miss Bennet: Christmas at Pemberley is described in a news release from The Rep as "an imagined sequel to [Jane] Austen's Pride and Prejudice. This time, the bookish middle child of the Bennet family finally has her day. Overshadowed by her four sisters, Mary Bennet finds hope for a new life beyond her family from an unexpected holiday romance." This play by Lauren Gunderson and Margot Melcon opens Wednesday, Nov. 29, and runs through Christmas Eve.
The Repertory Theatre of St. Louis, 130 Edgar Road, St. Louis, 314-968-4925, repstl.org
PLAYHOUSE @ WESTPORT PLAZA
It's CSI: Bethlehem when Sister of Late Nite Catechism renown attempts to answer that ever-perplexing question from yuletide long ago. Sister's Christmas Catechism: The Mystery of the Magi's Gold runs from Nov. 24 through Dec. 3 at the Playhouse @ Westport Plaza. Mary Zentmyer reprises a role she's played since 2007 and bases her character in part on a nun who taught her in high school.
It's An Unforgettable Nat King Cole Christmas when Evan Tyrone Martin re-creates the velvet vocal style of the late crooner from Dec. 7 through 17. Then, from Dec. 27 to 30, Westport presents Oddville, starring comedian Dave Shirley in a story that uses physical comedy, multimedia imagery and props in "a comedy that has no borders," according to Westport publicity.
Playhouse @ Westport Plaza, 635 Westport Plaza, St. Louis, 314-534-1111 or metrotix.com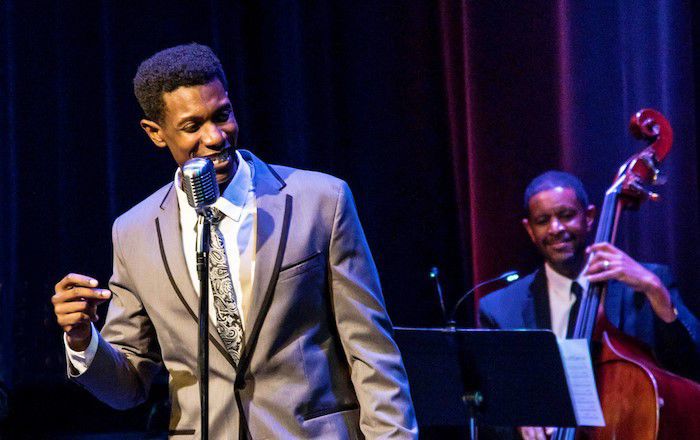 ST. LOUIS SYMPHONY ORCHESTRA
The St. Louis Symphony has several holiday concerts on tap, including Gospel Christmas: A Soulful Celebration With Diane Reeves on Dec. 14 and the Mercy Holiday Celebration concert from Dec. 15 through 17. Symphony resident conductor Gemma New joins the Holiday Festival Chorus led by Kevin McBeth for performances of classics, carols and familiar favorites.
The symphony will also present its Vivaldi Holiday Celebration from Dec. 1 through 10, with the choral favorite Gloria as well as Vivaldi's most popular work, The Four Seasons, with a modern twist featuring mandolinist Avia Avital.
St. Louis Symphony, 718 N. Grand Blvd., St. Louis, 314-533-2500, slso.org
THE BACH SOCIETY OF SAINT LOUIS
The Bach Society of Saint Louis presents its Christmas Candlelight Concert on Dec. 19 at Powell Hall, 718 N. Grand Blvd., featuring Handel's Messiah, as well as favorite holiday carols, joined by soloists and members of The St. Louis Children's Choir.
The Bach Society of Saint Louis, 3547 Olive St., St. Louis, 314-652-2224, bachsociety.org
STAGES ST. LOUIS
The Performing Arts Academy of STAGES St. Louis performs 'Twas the Night Before Christmas from Dec. 1 through 3 and from Dec. 8 through 10 in the Kent Center for Theatre Arts. "This enthralling take on the Christmas classic is a singing, dancing holiday fantasy with icons such as Rudolph and the Abominable Snowman," the organization's website notes.
STAGES St. Louis, 1023 Chesterfield Parkway East, Chesterfield, 636-449-5775, stagesstlouis.org
MUSTARD SEED THEATRE
Mustard Seed Theatre opens its 11th season with a return to a previous hit show, Remnant, from Dec. 7 through 23. Ron Reed's postapocalyptic drama looks at a world in which customs such as "Christmas" are mysterious and challenging. Artistic director and founder Deanna Jent will direct the production at the Mustard Seed Theatre at Fontbonne University.
Mustard Seed Theatre, 6800 Wydown Blvd., Clayton, 314-543-1111, mustardseedtheatre.com
STRAY DOG THEATRE
There are nonholiday shows this season as well. Opening Nov. 30 and continuing through Dec. 16 at Stray Dog Theatre will be Robert Harling's popular drama Steel Magnolias, which centers on a group of women who share friendship, fun and heartaches at a Southern beauty parlor in the 1980s.
Stray Dog Theatre, 2336 Tennessee Ave., St. Louis, 314-865-1995, straydogtheatre.org
NEW JEWISH THEATRE
Phil Johnson wrote, alongside Marni Freedman, and stars in A Jewish Joke from New Jewish Theatre from Nov. 29 through Dec. 10. Johnson portrays a comedy writer in the 1950s whose life as a "spineless Hollywood sellout" is put to the test when he's blackli sted for apparently having communist ties and pressured by the government to provide a list of names of friends and colleagues for their suspected political ties.
New Jewish Theatre, 2 Millstone Campus Drive, Creve Coeur, 314-442-8283, newjewishtheatre.org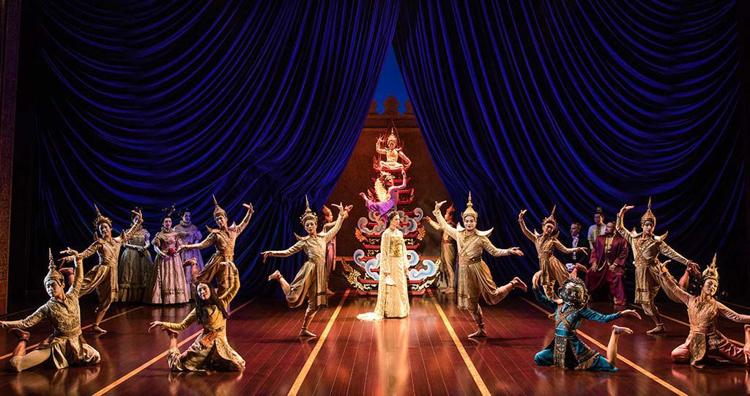 THE FABULOUS FOX THEATRE
Rodgers and Hammerstein's venerable classic, The King and I, returns to The Fabulous Fox Theatre for a run from Nov. 28 through Dec. 10 in a new Lincoln Center Theater production that won the 2015 Tony Award for Best Musical Revival. The Fox also will present another Rodgers and Hammerstein staple, Cinderella, from Dec. 27 through 31, as well as the latest touring production of A Christmas Carol by the Nebraska Theatre Caravan, which has toured the nation every holiday season since 1979.
The Fabulous Fox Theatre, 527 N. Grand Blvd., St. Louis, 314-534-1111, fabulousfox.com
ST. LOUIS ACTORS' STUDIO
Running from Dec. 1 through 17 at the Gaslight Theater, 358 N. Boyle Ave., is St. Louis Actors' Studio's presentation of A Behanding in Spokane, British playwright Martin McDonagh's first play set in the United States. McDonagh – who specializes in grisly humor and horror, and also created The Pillowman and The Lieutenant of Inishmore – weaves a story about a man who spends half a century in search of his missing left hand, not something you hear about every day.
St. Louis Actors' Studio, 360 N. Boyle Ave., St. Louis, 314-458-2978, stlas.org
MAX & LOUIE PRODUCTIONS
St. Louis Theater Circle winner Debby Lennon returns to Max & Louie Productions from Dec. 15 through 31 when she portrays the wealthy and eccentric heiress Florence Foster Jenkins in Stephen Temperley's "fantasia" titled Souvenir. Meryl Streep earned an Oscar nomination for her performance in the 2016 film version as Jenkins, whose passion for singing was not paired with a voice to match its fervor. Paul Cereghino will co-star in this production at the Marcelle Theater in Grand Center, 3310 Samuel Shepard Drive.
Max & Louie Productions, 15 Topton Way, No. 1C, St. Louis, 314-534-1111, maxandlouie.com
R-S THEATRICS
R-S Theatrics presents the Pulitzer Prize-winning drama The Flick, from Dec. 8 through 23, at Kranzberg Arts Center, 501 N. Grand Blvd. A rundown Massachusetts cinema serves as the setting for a story about the battles and heartbreaks between three lost souls amid the empty seats.
R-S Theatrics, 314-252-8812, r-stheatrics.com
PEABODY OPERA HOUSE
Peabody Opera House launches its 2017-18 season when Elf the Musical returns to its stage for a holiday run from Dec. 26 through 28.
Peabody Opera House, 1400 Market St., St. Louis, 844-854-1450, peabodyoperahouse.com
MISSOURI WOMEN'S CHORUS
Also on the hectic holiday calendar are the Missouri Women's Chorus presentation of Songs of the British Isles on Dec. 3 at Union Avenue Christian Church (missouriwomenschorus.org), the Great Russian Nutcracker at The Fabulous Fox on Dec. 23 and Mannheim Steamroller Christmas holiday music concert at The Fabulous Fox Theatre on Nov. 25.
METRO THEATER COMPANY
Children's holiday entertainment includes Metro Theater Company's presentation of Hans Brinker and the Silver Skates at The Grandel Theatre, 3610 Grandel Square, from Dec. 5 through 30 (314-932-7414) and The Little Dancer: La Muse at COCA (Center of Creative Arts, 524 Trinity Ave., St. Louis) from Dec. 15 through 17 (314-561-4877). From Dec. 16 through 23, The Rep's Imaginary Theatre Company will be performing The Nutcracker in a version written by Sarah Brandt, directed by Suki Peters and featuring music and lyrics by the late Neal Richardson. Call 314-968-4925 for tickets.
WINTER OPERA ST. LOUIS
Winter Opera St. Louis will present its annual Holidays on the Hill concert at Dominic's on the Hill on Dec. 5 and 6, featuring a four-course dinner and a holiday program sung by Winter Opera artists (314-865-0038 or winteroperastl.org), and Saint Louis Cathedral Concerts presents Christmas at the Cathedral on Dec. 9 and 10, featuring the St. Louis Archdiocesan Choirs and Orchestra in concert (314-533-7662 or cathedralconcerts.org).
Between seeing some of these productions, perhaps you'll have time for holiday parties, seasonal greetings and even everyday activities. Happy holidays to one and all!