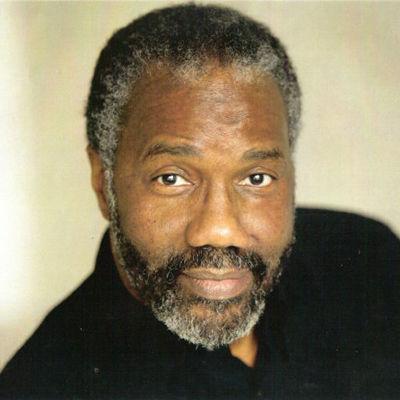 Who'd have thought a business major would now be celebrating the 41st anniversary of his own theater company?
That's certainly the case, though, with Ron Himes, founder and producer/director of The Black Rep – formally The St. Louis Black Repertory – the largest professional African-American theater company in the nation and the largest African-American performing arts organization in Missouri.
"I majored in business administration at Washington University," says Himes. "I took a dare in my junior year and acted in a couple of productions there and thought, 'This is cool.' When I graduated, I decided that I didn't want to go to graduate school and remembered how much fun theater was."
After performing for a few years with the late, great Theatre Project Company, Himes decided to devote himself full time to developing The Black Rep. "The Brownsville Raid was our first show after I decided to give it a go," he says. Eventually, in exchange for classes for kids in the neighborhood, the owner of the former Greeley Presbyterian Church invited The Black Rep to perform at what became known as the 23rd Street Theatre. "We were there for 10 years," recalls Himes.
This season, The Black Rep will perform all three of its subscription shows at Edison Theatre on the campus of Washington University in St. Louis, where Himes serves as the Henry E. Hampton Jr. Artist-in-Residence. The season officially opened Wednesday, Sept. 6, with the regional premiere of Dot, a new comedy written by African-American actor and playwright Colman Domingo.
Himes says Dot started at the Humana Festival of New American Plays in Louisville, Kentucky, a few years ago. "I'm a fan of Domingo as an actor," he says. "He was in The Scottsboro Boys and in a number of TV films and movies [such as] Dead Man Walking, Lincoln and [The] Birth of a Nation.
 "He's a wonderful actor. Lately, I've been following him as a playwright. This is maybe the third play that he's written. Marjorie Johnson, who's worked at The Black Rep, originated the role of Dot."
Dot deals with a problem all too familiar to millions of families: an aging parent whose mind is slipping. Domingo's play focuses on Dotty Shealey and her three adult children, who are gathering for the holidays at her home. A news release from the troupe states that "Dot grapples unflinchingly with aging parents and midlife crises in the heart of a West Philly neighborhood."
Thomasina Clark stars in the title role, while Jacqueline Thompson, Chauncy Thomas and Heather Beal portray her children. The cast also includes Courtney Elaine Brown, Paul Edwards and Ryan Lawson-Maeske, with Himes directing.
The season continues in January when Ed Smith returns to The Black Rep to direct its new production of Fences by August Wilson. Fences tells the story of a former Negro Baseball League star whose barring from Major League Baseball (because of its "color barrier") wreaked havoc on his life. Fences numbers among Wilson's 10 plays set individually in a different decade of the 20th century, primarily in Pittsburgh, which constitute his landmark Pittsburgh Cycle.
 "Maybe 12 companies in America have covered [The Pittsburgh] Cycle," says Himes, including The Black Rep, now on its second run through the 10 works. "We've done Ma Rainey['s Black Bottom] twice, Joe Turner['s Come and Gone] twice and Seven Guitars twice. This will be our second production of Fences."
A.C. Smith and Linda Kennedy portrayed middle-age couple Troy and Rose in The Black Rep's original production; this one will feature Himes playing opposite Kennedy.
Wilson ranks among the greatest American playwrights of the 20th century and an important voice in theater. "I think that Wilson fills in a lot," says Himes, "illuminating the African-American experience decade by decade. He gives voice to the average working class of African-American characters, who in many instances have not had [a] voice onstage, characters which we have not seen on the American stage and stories we have not heard on the American stage."
The 41st season closes in April 2018 with the world premiere of Torn Asunder by Nikkole Salter, whose drama Lines in the Dust was produced by The Black Rep in 2016.
 "Torn Asunder is a wonderful, beautiful, touching love story set at the end of the Civil War," says Himes. "There are two enslaved people, a couple who are separated by the inhumanity of slavery. They are married and sold apart. The guy, Moses, escapes to Canada and becomes a successful blacksmith. After Emancipation, he heads south looking for his wife for years. When he finds her, that's [worth] the price of the ticket."
Himes recently was honored at the National Black Theatre Festival in North Carolina with the Larry Leon Hamlin Producer Award. In his 40 years with The Black Rep, he's produced hundreds of plays relating to the African-American experience, leading The Black Rep to significant national and international recognition as a major artistic institution.
"African-American theater has been an uphill challenge for many of us," he says. "In many instances, it still is. A lot of companies that started in the '70s like us are no longer here. They didn't survive the downturn in the economy, the lack of funding trends with foundations and corporations.
"Part of the challenge we're facing is finding new sources of funding," he adds. "We're considered a major cultural institution, but in many cases, we've never been funded as one. It's a challenge for institutions of color across the field."
Dot runs through Sept. 24 at Edison Theatre, with ticket prices ranging from $20 to $45. For more information, visit The Black Rep's website.
The St. Louis Black Repertory, 6662 Olive Blvd., University City, 314-534-3810, theblackrep.org