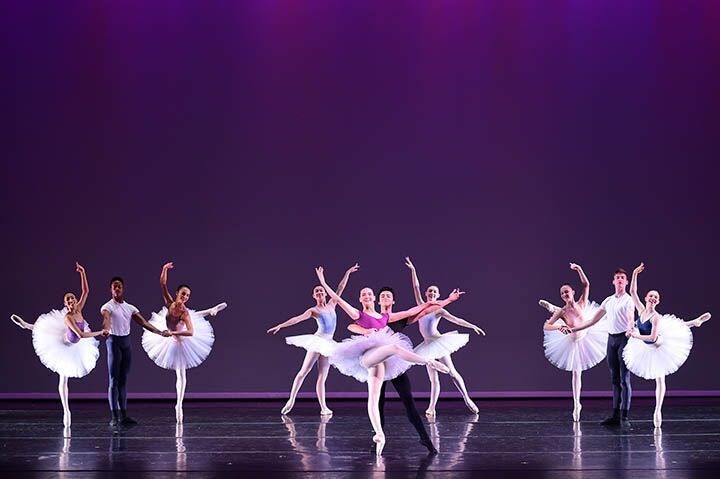 Picture a kaleidoscope, a light-enlivened swirl of colors and whirl of shapes. Then picture a kaleidoscope the size of a community – and doing so will position you to envision the mind-boggling exuberance debuting a week from today at COCA-Center of Creative Arts.
COCA's website states it "strives to provide the highest quality arts instruction, exemplify social and artistic diversity, offer hands-on experiences and promote economic and cultural accessibility."
Now entering its 31st year, the center similarly seeks "to enrich lives and build community through the arts" with programs that "encourage people to see, think and express themselves in new ways," also according to the website. COCA dubs itself both "the largest multidisciplinary arts institution in St. Louis" and "the fourth-largest nonprofit community arts center in the country," and purports to "annually serve more than 50,000 people of all ages, ability levels and backgrounds."
This coming COCA Presents season, which runs Oct. 20 through July 28, would tend to support all of that, with offerings ranging from productions of The Wiz – the 1974 musical reimagining of The Wonderful Wizard of Oz, L. Frank Baum's beloved 1900 children's novel – to a visit from New York City's famed American Ballet Theatre Studio Co. It also marks the last such season involving the COCA Founders' Theatre as a performance venue, prior to what sounds like an extensive structural expansion scheduled to start early next year.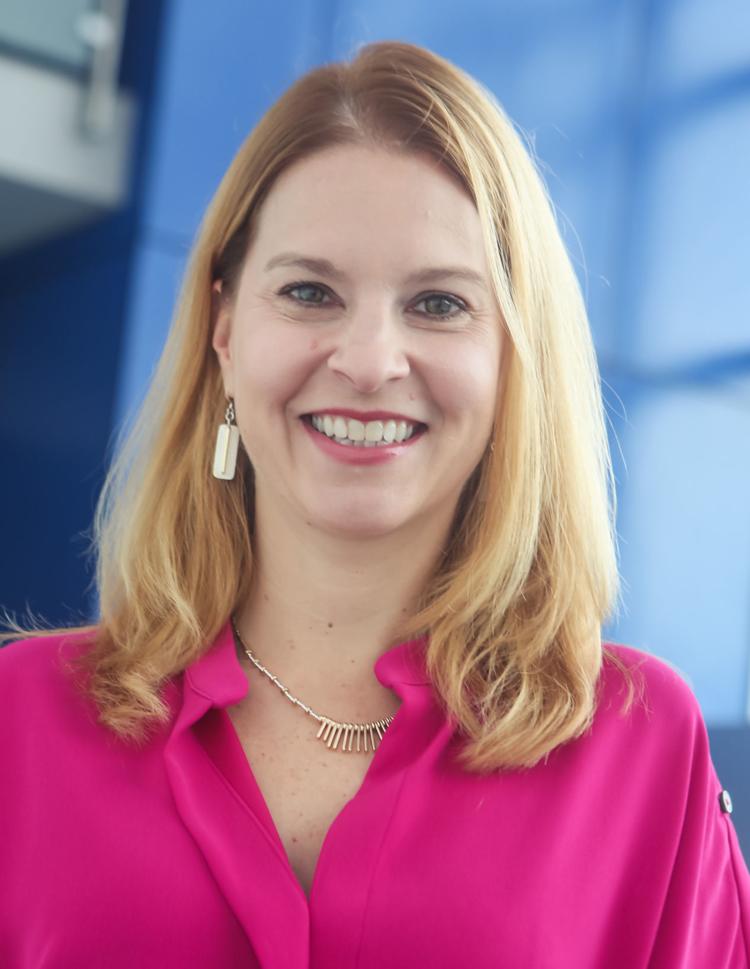 "We begin planning our seasons two years in advance," says Kelly Pollock, the center's executive director, in reflecting on such a diversified bill. "For original COCA productions or large community collaborations, the lead time's even longer. This season, for example, we began conversations with American Ballet Theater [ABT] several years ago about bringing in the Studio Company for its first visit to St. Louis.
"We also like to build in other ways to engage the community into our performances – be it a special reception, an opportunity to meet the artists or residencies in schools – so that takes some extra coordination. When ABT is in town, they will be conducting master classes for COCA's students, as well as doing some work in the community with the Boys & Girls Clubs of Greater St. Louis via [the New York troupe's] Project Plié program – a comprehensive initiative to increase racial and ethnic representation in ballet and diversify America's ballet companies."
Referring with pride to "a stellar artistic team," Pollock names Antonio and Kirven Douthit-Boyd, COCA's co-artistic directors of dance, and Shawna Flanigan, its director of arts education, as "the primary drivers behind selecting and/or conceiving of the performances that are a part of our season."
She then briefly reflects on what feature of the new season proved the most difficult – and what seemed easiest.
"Our biggest challenge is always finding a good balance between presented shows and our own productions, and finding just the right early childhood opportunities to introduce our very youngest patrons to the joy of live theater," Pollock says. "The easiest part? Definitely deciding to continue to feature our students in various ways throughout the season. They are amazingly talented, the heart and soul of COCA, and showing them off is a given!"
A measure of sadness surrounds the coming season, Pollock admits, with the superannuation of the COCA Founders' Theatre after three decades, following the finale of the Momentum production next January. In reflecting on that change, she refers to the center's founding in the previously vacant B'nai Amoona Synagogue, whose historic significance has earned it a listing in the National Park Service's National Register of Historic Places.
"It's bittersweet to say goodbye to the COCA Founders' Theatre," Pollock says. "It's served us extremely well, and not many people can say they've produced countless performances in the former sanctuary of an architecturally significant synagogue!
"However, my excitement about what's to come definitely outweighs the sadness. We've outgrown our current theater, and it has some technical limitations which have stopped us from producing or presenting some things we've wanted to over the years. It's time to give our performers and the St. Louis community the gift of a brand-new, beautiful, state-of-the-art theater."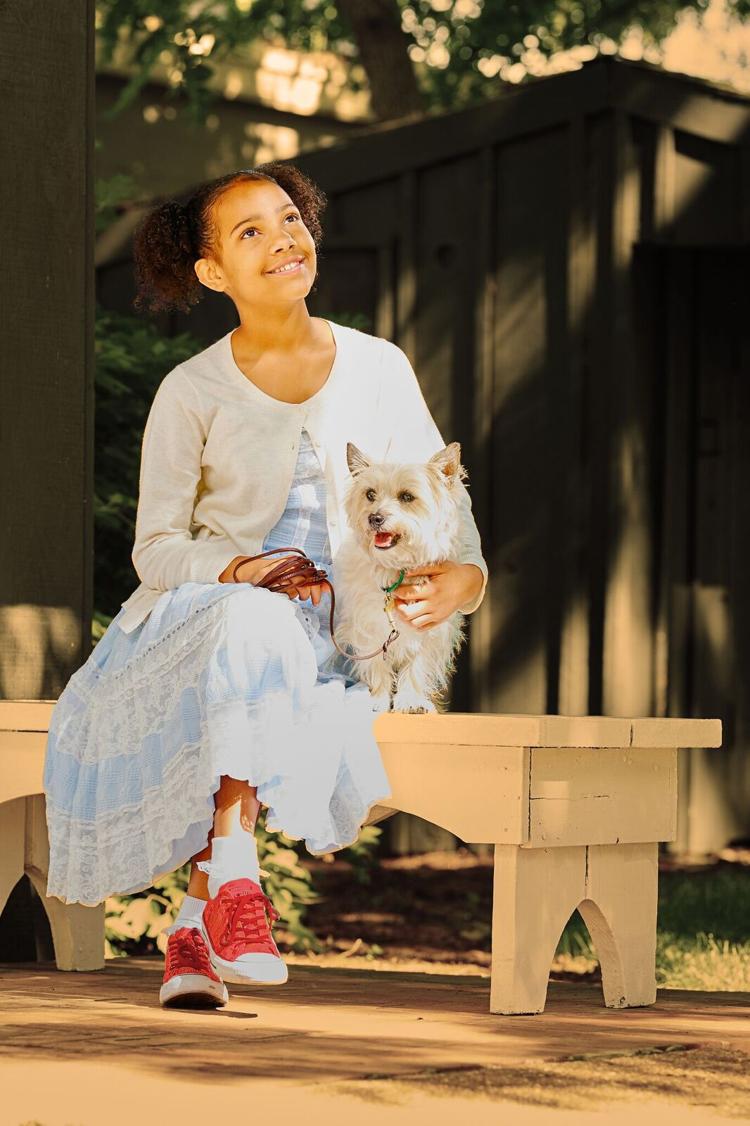 That new theater, she continues, will adjoin the historically significant structure, replacing an addition from earlier in the millennium, and will mark just one part of a $40-million project. "We'll also be adding more than 8,000 square feet of new studio space, a performance lab, new visual arts studios, an expanded lobby and community commons space," Pollock says. "Additionally, a portion of the money raised will go toward building up COCA's endowment and reserves."
Pollock herself is approaching the end of her second decade with COCA. Previously the nonprofit's general manager and then director of development, she's served COCA almost 20 years, the past seven in her current capacity. In that light, Pollock pauses to reflect on what she personally regards as highlights of COCA's history.
"There have been so many memorable moments," she says. "Every day, I still come through the front doors and think about what a privilege it is to work at a place like COCA. For me, it always comes back to the students and the lives changed by COCA.
"We're very intentional about breaking down barriers so that everyone, regardless of financial means, can have access to the arts. Each year, we provide $1 million in scholarships, support services and programs to students in need both in our studios and in school classrooms around St. Louis."
She and COCA's staff scarcely take their duties lightly, Pollock continues.
"This access is critical, because learning in the arts changes the trajectory of a young person's life," she concludes. "Human creativity is absolutely a competitive advantage in today's world. And we know that arts education develops that creativity. It develops makers, inventors, problem solvers – and kids who know how to persevere, how to empathize and how to work with people who may not look or think like them.
"So the status quo is not an option for us. There's simply too much unrealized potential in the young people of this community. We have ambitious plans to support COCA's growth and demand. Our vision is to make St. Louis – and really the entire region – a place that's more creative, connected and inclusive."
COCA-Center of Creative Arts, 524 Trinity Ave., St. Louis, 314-725-6555, cocastl.org
COCA Presents 2017-18 Schedule
Those wishing details on the season's events (including ticket and subscription information) should consult COCA's website.
● The Wiz, Oct. 20 to 22, COCA Founders' Theatre
● Ballonacy!, Nov. 4 and 5, COCA Founders' Theatre
● Joyful Concert, Nov. 30, COCA Founders' Theatre (the same groups will sing Harmonious, May 3 at Westminster Christian Academy in Town and Country)
● The Little Dancer: La Muse, Dec. 15 to 17, COCA Founders' Theatre
● Momentum, Jan. 26 to 28, COCA Founders' Theatre
● The Story Pirates, Feb. 17 and 18, Washington University's 560 Building
● American Ballet Theatre Studio Co., March 15 to 17, Washington University's Edison Theatre
● TRIumphant, May 11 to 13, Washington University's Edison Theatre
● West Side Story, July 27 and 28, Washington University's Edison Theatre