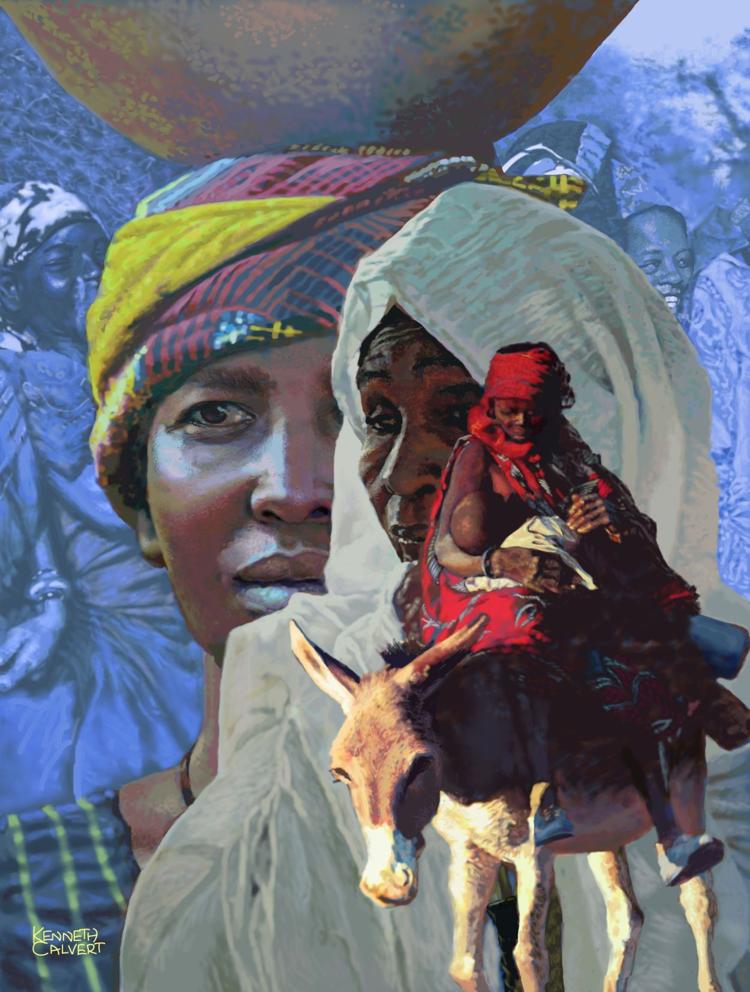 With an exhibition opening this Sat., Jan. 13, Portfolio Gallery and Educational Center seeks to frame a vast canvas of visual artistry.
"All Colors," the exhibition in question, will run till Feb. 28 in the St. Louis Artists' Guild's spacious Clayton gallery at 12 N. Jackson Ave. It will feature more than 50 participants and more than 150 pieces of variegated artwork from both local and national creators, collectors and educators, some invited, others taking part in a blind juried process.
In principle, at least, "All Colors" will include clay creations, photographs and related works, drawing/printmaking, fine crafts, glasswork, jewelry, mixed media, painting and sculpture. "There will be some limited-edition prints, but most of the art will be original art that we hope collectors will purchase to generate funds that Portfolio Gallery and Educational Center can distribute through grants to artists of all disciplines, small nonprofit cultural/heritage organizations and community/neighborhood organizations," says Robert A. Powell, Portfolio's executive director.
Powell, a sculptor who founded the organization in 1989, is curating the exhibition. Previously, he earned a Bachelor of Science degree in education and taught in various public schools elsewhere. "It's a culmination of 28 years or so of friendships and working relationships," Powell relates of the exhibition. "Portfolio's 'All Colors' came about from conversations with the St. Louis Artists' Guild and our need for a space. The guild's available space, location and their experience of hosting art exhibits made for an effortless connection for both of our not-for-profit organizations."
Powell suggests that visitors to "All Colors" approach its felicities from a panoramic vantage.
"I'd suggest they view the whole body of work … ," he says. "Compare it to an anthology of various writers in one book. Writers, like artists, tell individual stories, but when they combine their work, those stories can become much more powerful, thrilling, informative and pleasing to the soul. I want visitors to look at all the work of the artists I've invited and understand what they're individually and collectively saying through this exhibit of their combined art."
That wish dovetails aesthetically with the logo of Powell's nonprofit, which sports a stylized silhouette of an average artist's portfolio, designed to protect and transport canvases and congruent works. Digital natives obsessed with smartphones little larger than dominoes likely would boggle at the capacity of such a portfolio, which can literally engulf a dozen or so tablet computers. Figuratively, Powell's nonprofit aspires to a similar capacity.
According to Portfolio's brief, it "impact[s] more than 5,000 persons a year." That brief also notes that "teaching and learning are at the very heart of Portfolio's mission," continuing that it strives to provide "direct art education to children, adults and developmentally disabled persons," collaborate with "educators to enhance traditional arts in the school setting" and present "lectures, demonstrations and opportunities for cultural and intellectual exchange."
Given that Portfolio's brief likewise states that it works "to preserve, educate and enrich lives and foster a greater awareness of American artists of African-American heritage," Powell also addresses the potential for confusion over the exhibition's title, noting that "All Colors" relates to no specific race or culture.
"Its concept is more about how artists use 'all colors,' all mediums, and how they use them to make creative and unique statements," he says. "But if we're to be honest, African-American artists have been influenced by, challenged by and inspired by artists of all colors. Portfolio has always been a place of great diversity, which includes artists, organizations and individuals who have either exhibited art or hosted events with us."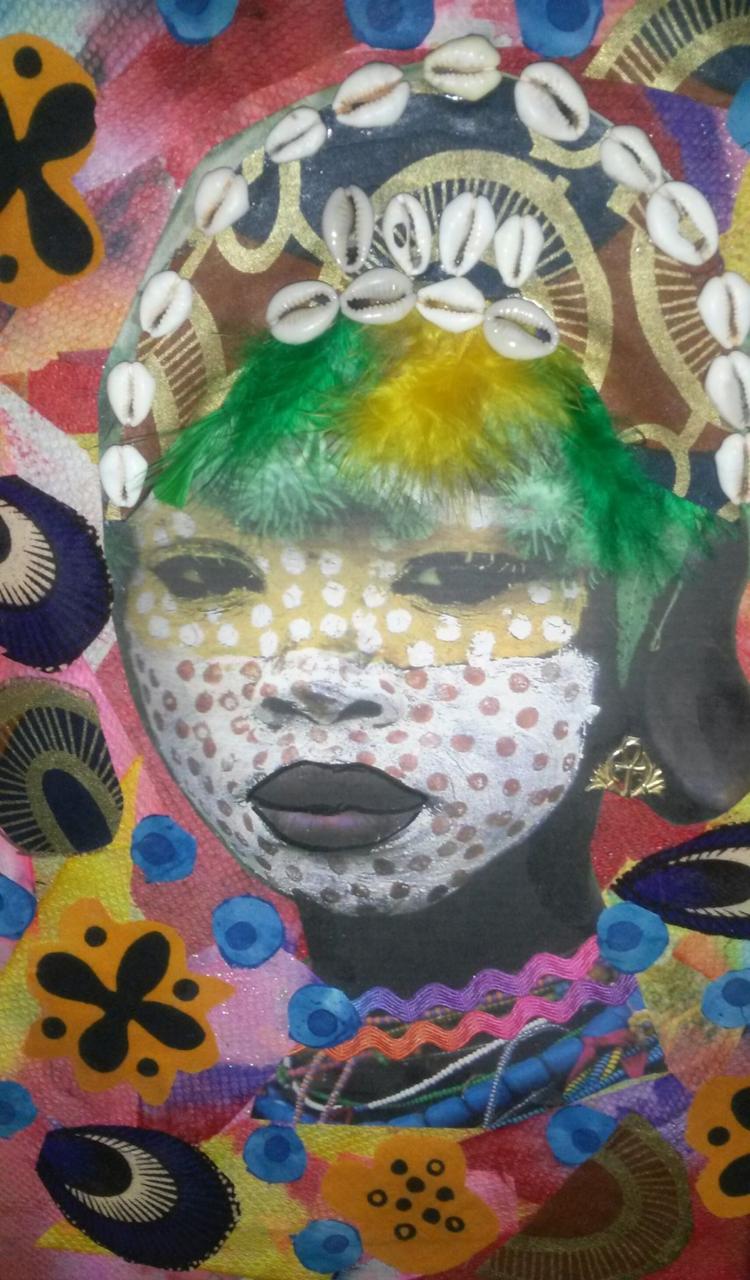 As Portfolio nears the close of its third decade, Powell reflects on what he regards as its most memorable achievements to date. "First, I'd say our 29 years of bringing exposure to talented local and nationally known and budding African-American artists," he says. "Portfolio opens a unique world of opportunity, not only giving black artists the opportunity to create and be appreciated but the opportunity for the entire region to experience their cultural and artistic statements.
"Secondly, the service aspect of Portfolio has been an important accomplishment for me. We've used art as a tool in public schools for children. We've done mural projects, pottery and woodcarving classes and other art-making endeavors."
Similarly, Powell reflects on Portfolio's most noteworthy unfinished task. "Our yet-to-be-met challenge is to institutionalize black art in the region," he says. "Think about the Saint Louis Art Museum, the Missouri History Museum, Grand Center or the Missouri Botanical Garden. These are all cultural destination places supported by tax dollars. I'd like black art to be a part of the city's portfolio of cultural attractions for locals and out-of-towners."
That wish constitutes a second instance of dovetailing. As the start of Portfolio's fourth decade looms in 2019, Powell projects a direction for the nonprofit to progress, citing in particular the potential under extant Missouri statute "to fund an African-American arts district, which could include a museum, galleries, dance and theater companies – the whole artistic gamut in one specific area. All it would take is a ballot initiative and votes to expand the statute.
"I want to see Portfolio Gallery and Educational Center spearheading and managing an effort that will create an artistic space in the region that institutionalizes black art and culture in the region and provides grants and funding for many deserving artists and art organizations in our region."
Portfolio Gallery and Educational Center, 2029 E. Fair Ave., St. Louis, 314-265-0432, portfoliogallerystl.org