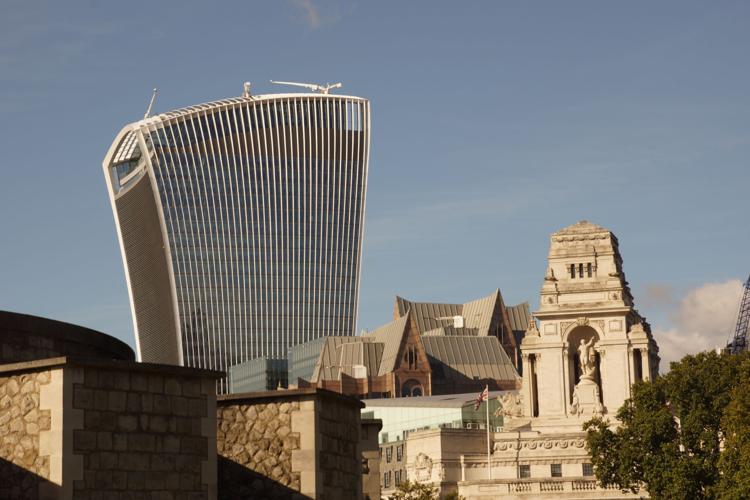 The cosmopolitan nature of London cannot be escaped. Wherever one is in the city – the East End, Westminster, Sloan Square, the London Underground – the multitude of languages overheard alone signals that you're in a world-class destination.
Even with all the global influences, traditional British courtesy and politeness reign. In every subway experience we had, we saw younger men and women yield their seats to older riders. I repeat, we saw that every time we used the city's famed Tube.
And in the most crowded streets or museums, if someone happens to brush your arm, a "sorry" or other apology will follow immediately.
The person brushing your arm might have green hair, a bare midriff and fishnet stockings (in October) and other outward signs of modern fashion, but old-fashioned British courtesy remains. May it ever be so.
We recently spent a happy two weeks in London, splitting our hotel stays to experience more neighborhoods. We stayed in The Milestone Hotel, which was located across the street from Kensington Palace, and in 11 Cadogan Gardens in Sloan Square. Both were excellent locations and excellent hotels.
But the question in London is what you want to experience. As Samuel Johnson said more than two centuries ago, it's all available. In consequence, advance planning is required so one doesn't dissolve into a puddle of confusion at all the options.
Having been to London on several occasions, we had already seen the traditional tourist attractions like Buckingham Palace, the changing of the palace guard and the crown jewels. So on our most recent visit, we skipped those to go to a few of London's splendid museums, admire the changes and do some gastronomic investigation. We also found time to do a daytrip through Rabbies Tours out of the city to see the Avebury Henge, Lacock and Bath again. No Stonehenge? We saw it many years ago, when you could actually touch the stones. Now you can't even get close, and I didn't want to diminish the old memory.
We visited the Victoria and Albert Museum (V&A) for its special exhibition on Spanish couturier Cristóbal Balenciaga. Even for a high-fashion neophyte like me, the V&A brought the designer to life in a way that instructed and entertained. Another feature of the V&A, besides its 4½ million items, is its magnificent dining rooms; the V&A, which opened in 1852, is claimed to be the world's first museum-dining venue.
The British Museum reflects the long history of its namesake empire. Across many centuries, armies and explorers ventured into the world and brought home a few million things. The museum's huge space displays some 80,000 objects, but items displayed represent only 1 percent of the total collection, which happens to include the Rosetta Stone (whose 1799 discovery, of course, proved instrumental in deciphering Egyptian hieroglyphs).
Some might not place the Royal Academy of Arts in the first rank of London museums. However, the special exhibition of famed American painter, sculptor and printmaker Jasper Johns there constitutes the best collection of his work I've seen anywhere. It was beautifully exhibited, described and explained.
The one touristy thing we did was visit Kensington Palace and its exhibition "Diana: Her Fashion Story." You also can see the king and queen's state apartments. Both are worth the price of about $20. Plus, we stayed just across the street at The Milestone Hotel. (A good address has advantages.) We, unfortunately, didn't see Prince George or his parents – perhaps they occupied one of those cars with dark windows that turned into the private drive. We never will know.
As for the food, London offers great culinary options for any taste. We took a tour from East End Food Tours that turned out to be much more than food. It included points on London's history and architecture that we never would have known without the tour – an entertaining and delicious educational experience.
Back to food: Eneko. Enough said – well, almost. This new world-class restaurant in London comes from young chef Eneko Atxa, who's earned three Michelin stars for Azurmendi, his restaurant in Bilbao, Spain. But The Ivy restaurant, 100 years old this year, makes a statement about London itself; its beautiful art deco interior envelops you, and as the manager told us, "You enter here, and you find another world."
So true. Also true of London itself.
WHERE TO STAY
11 Cadogan Gardens (11 Cadogan Gardens, Chelsea, 44 (0) 20 7730 7000, 11cadogangardens.com) is a Small Luxury Hotels of the World property, which I have found is a strong recommendation in itself. However, 11 Cadogan Gardens also recently ranked as one of the top 40 London hotels by Condé Nast Traveler readers. It features excellent breakfast, superb rooms and suites (some quite large) and personable, professional staff.
The Milestone Hotel (1 Kensington Court, 44 (0) 20 7917 1000, milestonehotel.com), a Red Carnation Hotel Collection property, is owned by the Tollman family and scrupulously managed. (Like the preceding venue, it ranked among the top 40 London hotels, according to Condé Nast Traveler readers.) Everything about this hotel reflects a meticulous attention to detail, from daily guest amenities to breakfast to how guests are treated personally from the moment they enter. This detail-oriented management reflects a deep understanding of hospitality by The Milestone staff, which outnumbers guests by about two to one.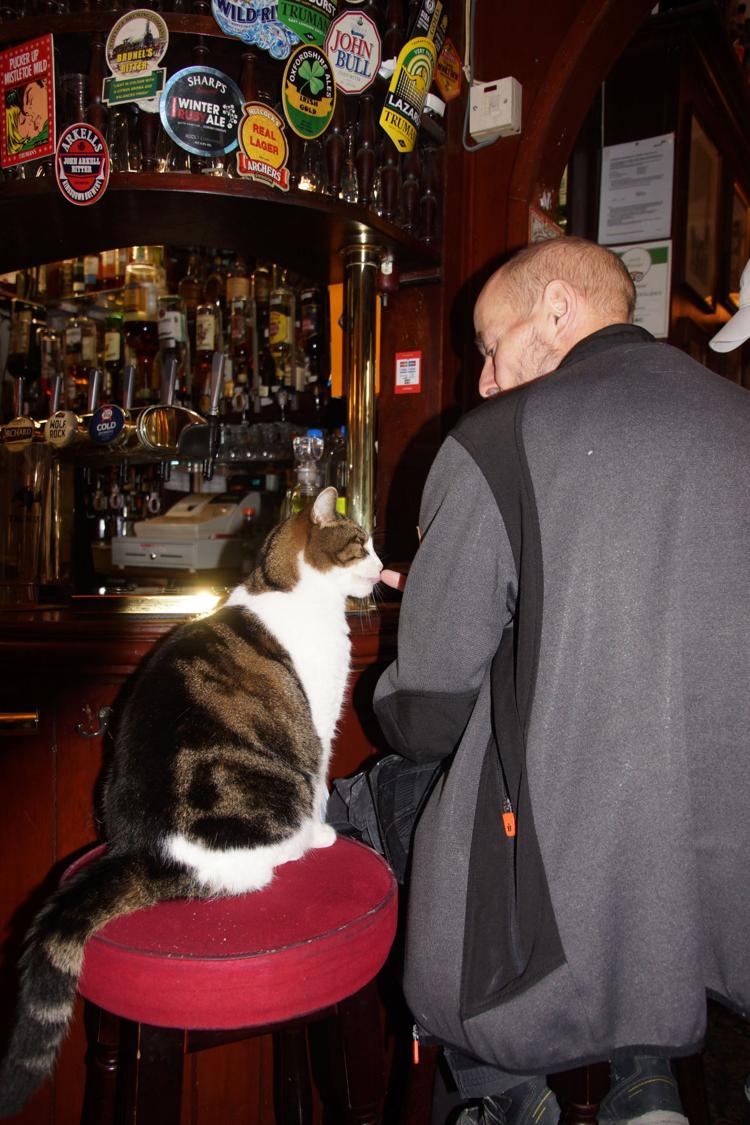 WHERE TO EAT
Brasserie (in The Tower Hotel, St. Katharine's Way, London, 44 800 330 8005, guoman.com/en/London/the-tower/restaurants/the-brasserie.html) serves international cuisine and has an excellent view of London Bridge. If the weather's good, take advantage of outdoor tables. Afternoon tea fare looked great.
Cheneston's at The Milestone Hotel (1 Kensington Court, London, 44 (0)20 7917 1000, milestonehotel.com/food-and-drink/chenestons) takes its name from an early spelling of Kensington. It offers "cutting-edge British cuisine," much of it inspired by Beatrice Tollman, president and founder of Red Carnation Hotels, whom we had the pleasure of dining next to. (Tollman accompanied her husband and daughter and hadn't a clue who we were, but we knew who she was.) The room is beautiful and intimate, the service is professional and the dishes are excellent.
Dalloway Terrace (16-22 Great Russell St., 44 207 347 1221, dallowayterrace.com) adjoins The Bloomsbury Hotel, part of the Doyle Collection, and used to be for trash collection. Then someone had the brilliant idea of reimagining it as the terrace of an English manor – et voilà, a restaurant space was born. From its international menu, we found the desserts especially wonderful. (And yes, it's named for the title character of Mrs. Dalloway, the 1925 novel by iconic English writer Virginia Woolf. What else would you expect from a hotel named Bloomsbury?)
Eneko (1 Aldwych, Covent Gardens, 020 7300 0300, eneko.london) comes from chef Eneko Atxa, the youngest chef ever to win three stars for his Spanish restaurant, Azurmendi. In this London restaurant – a new project for Atxa – we loved every morsel of his modern take on traditional Basque dishes and the minimalist, contemporary décor. The egg yolk tempura will be the stuff of my dreams for a long time, perhaps forever. We met Atxa – a humble, jovial young fellow, not a prima donna of any sort. Upstairs, at One Aldwych bar (not a part of Eneko), two signature drinks will set you back almost $50. However, they're quite good, generously served with flair in an excellent people-watching venue.
The Ivy (1-5 West St., Covent Gardens, 020 7836 4751, the-ivy.co.uk) stands across the street from the St. Martin's Theatre, which has presented Agatha Christie's The Mousetrap for the last 43 years, more than 27,000 performances. The Ivy turned a century old this year, and stepping into it feels like entering another world, a beautiful, bona fide Art Deco locale with beautiful people to match. Dishes range from the traditional shepherd's pie to the contemporary. When we visited, American actor, producer and director Danny DeVito sat a few tables away. (Also, I believe the next table was occupied by the female lead in Aladdin, who shared a starter of steak tartare with her female companion before devouring a rare steak with frites.) This is a lovely place for a long lunch.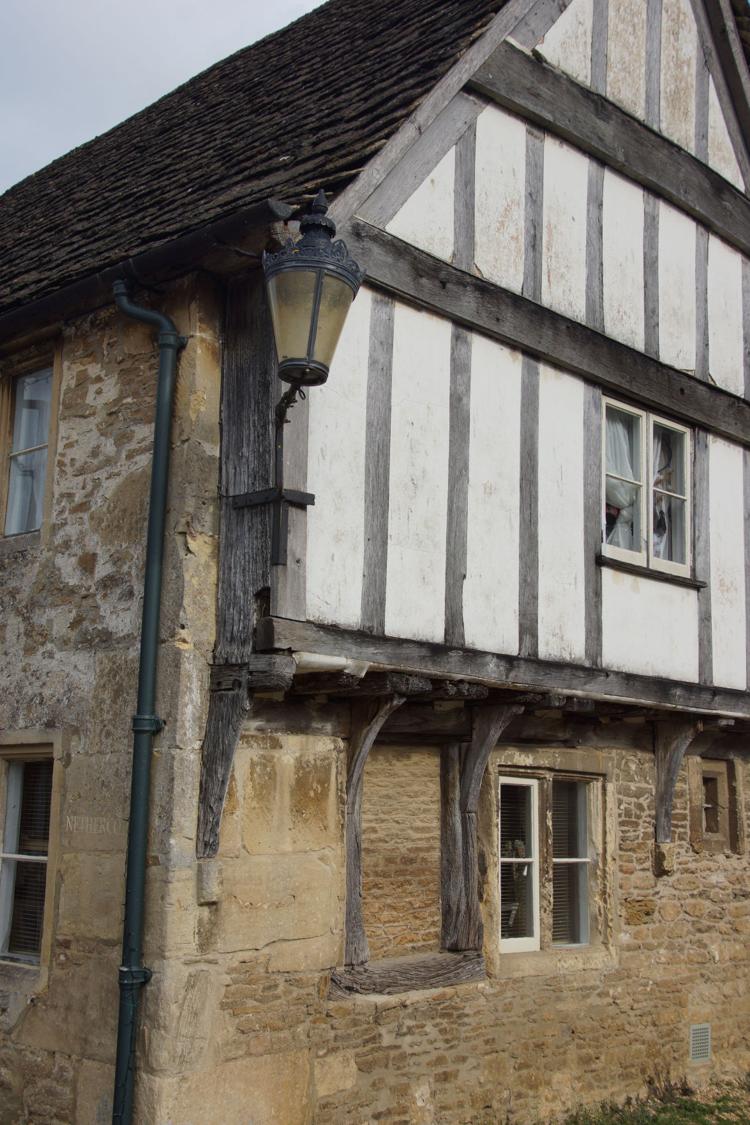 WHERE TO VISIT
East End Food Tour (1-215-688-5571, eatinglondontours.co.uk) features eight stops (in about four hours) for food that ranges from fish and chips to bread-and-butter pudding to Indian curry dishes and salt beef, pickle and hot mustard on a classic bagel. Along the way, many other stops involve historic milestones in the neighborhood's history and London's. Plus, there's wonderful East London street art. The tour makes good exercise with food rewards for about $90 each for adults, all noshes included.
London Transport Bus No. 11, although not a tour per se, follows a great route. In 7 miles, an hour and a half, it travels from the eastern end of the city through the City of London (London's distinct historic core) and its financial institutions; past the Old Bailey, formally known as the Central Criminal Court of England and Wales; Fleet Street, home to newspapers; the famous central London thoroughfare known as the Strand, with its grand hotels and restaurants; Trafalgar Square, the National Gallery and Nelson's Column; Whitehall and the political power of Downing Street and the Horse Guards Parade; all the way to Westminster Abbey and the Houses of Parliament. If you have an Oyster card (purchasable at any London Underground station), a bus or Tube ride costs about $3 – half what it would if you pay as you go.
Rabbies Tours (44 (0) 131 226 3133, rabbies.com/en) is operated by a Scottish company that promises to run even if only one person shows up, but it restricts the number of guests to about 15. (Our own tour comprised just four guests – including us.) The vehicle was a comfortable Mercedes-Benz van rather than a big tour bus, the guide-driver was very well-informed and humorous, and the tour was very nontourlike, in a good way. We liked it a lot. It cost about $60 per person, not including lunch.
ATTRACTIONS
British Museum (Great Russell St., Bloomsbury, 44 20 7323 8299, britishmuseum.org) costs nothing to visit, although special exhibitions involve a charge. Almost perforce, it ranks as a world-class museum by any measure. Before you travel, check the "What's On" tab on all London museums. That's how we discovered a performance of the Crick Crack Club at the British Museum. The female storyteller spun two Irish myths in a performance that enraptured the audience.
London Transportation Museum (Covent Garden Piazza, 020 7379 6344, ltmuseum.co.uk) explains London's history via transportation infrastructure, which makes lots of sense. Kids love the carriages and early Tube cars. I myself loved the large reproductions of historic London Underground ad posters in the gift shop at a very reasonable price. An adult admission costs about $23.
Royal Academy of the Arts (Burlington House, Picadilly, 020 7300 8000, royalacademy.org.uk), like most London museums, charges no fee except for special exhibitions. Also, like all London museums, it's a beautiful (and large) space.
Tate Modern (Bankside, 44 (0) 20 7887 8888, tate.org.uk), which opened in 2000 in the former Bankside Power station, numbers among the world's largest museums of modern art. It features British and international modern and contemporary art from 1900 to the present. Also, the upstairs café affords good views of the River Thames.
Victoria & Albert (Cromwell Road, 44 (0) 20 7942 2000, vam.ac.uk) ranks among the world's largest museums for the decorative arts, with some 4.5 million objects.