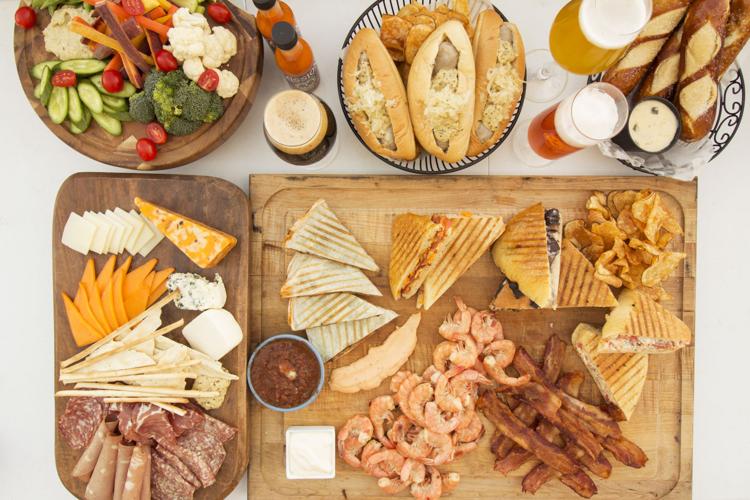 The Hill just got its first brewery: 2nd Shift Brewing debuted this month in the historic neighborhood after relocating from its former production facility in New Haven, Missouri. The 18,000-square-foot brewery comes complete with a tasting room and food menu developed by Tilford Restaurant Group.
The brewery originally launched in 2010, featuring signature beers including Hibiscus Wit and Art of Neurosis, an IPA. The concept gets its name from co-owner Steve Crider's career in welding.
"When he started the brewery, he moved to the first shift, and the brewery became his second shift," explains his wife, 2nd Shift co-owner Libby Crider. "Our beers have been around St. Louis for six years. We're hoping to put a face to the name. We see people checking in and drinking our beers on social media – we can't wait to meet all of them in person, thank them and show them all what we do."
The Criders work with operations manager Michael Sweeney, tasting-room manager Becca Senn, brewer Mike Manning and head seller Jake Senn to bring their full-scale operation to St. Louis. They have seats for 150 to 200 guests in the new space, which nearly triples the size of 2nd Shift's former home.
"It was basically just an empty shell with huge ceilings – very industrial," Libby Crider says. "For lack of a better term, we're a very blue-collar brewery, and this was just a wide-open space to put our personality into."
The room features two-story ceilings, concrete floors, a wall of beer barrels and a back bar with white tile. Dock doors were transformed into glass doors to provide natural light for the tasting room. The bar featured around half a dozen signature beers for its debut, with a full lineup of beers within a month of opening. Six taps also will be reserved for guest beers from breweries including 4 Hands Brewing, Perennial Artisan Ales, Urban Chestnut Brewing and Civil Life Brewing.
Choose from 2nd Shift Brewing's signature options such as Katy, which is aged for three months in neutral oak barrels to create a unique and delicate beer. A popular seasonal option is the Liquid Spiritual Delight, a chocolate stout with roasted malt flavor.
Tilford Restaurant Group cooks up a menu of savory snacks and sandwiches to pair with the beers. Look forward to items such as barbecue-duck quesadillas, Sriracha popcorn, a variety of paninis, meat and cheese plates featuring Volpi salami and more.
So if you're visiting The Hill to enjoy one of its manifold theatrical pleasures and other delights, first share a pint – or two – with the fine folks at 2nd Shift Brewing!
2nd Shift Brewing, 1601 Sublette Ave., St. Louis, 314-669-9013, 2ndshiftbrewing.com