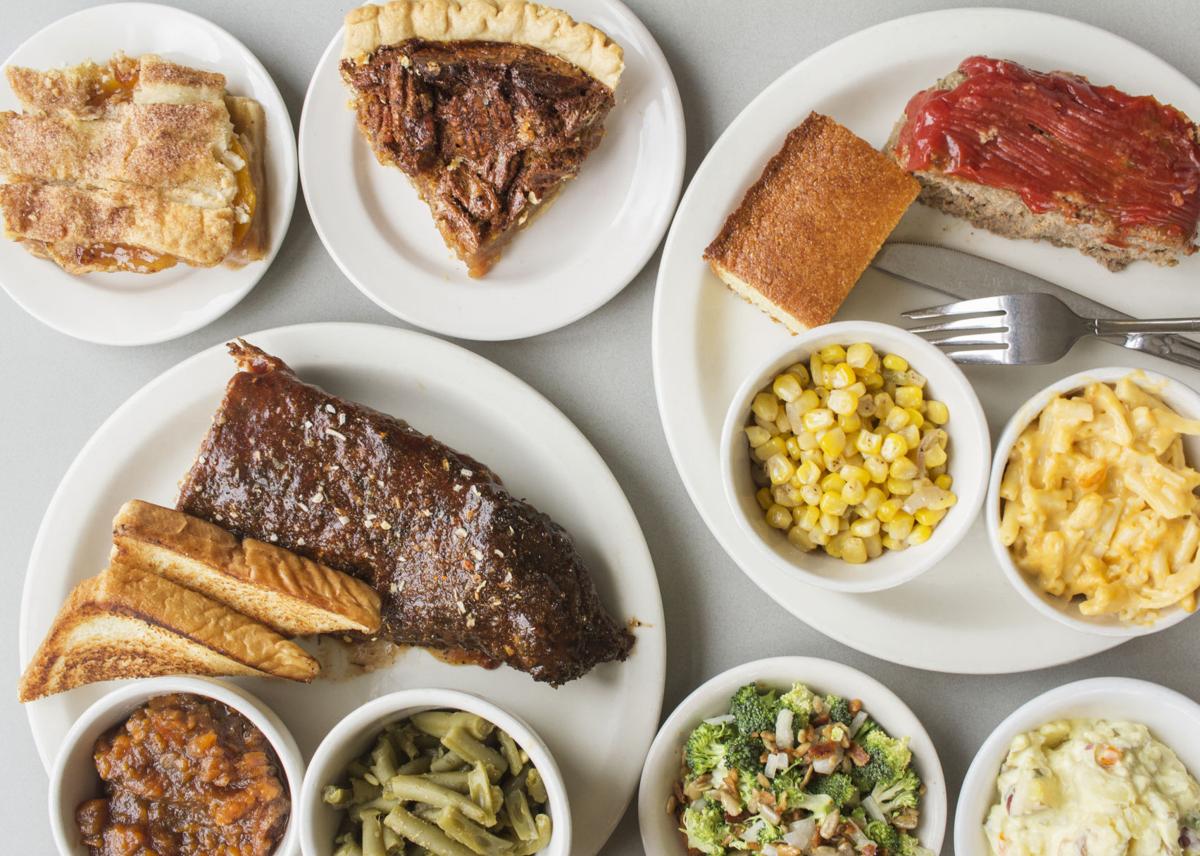 In the Shaw neighborhood, new signage will soon replace the marker on the late local mainstay Mama Josephine's. Comfort-food fanatics need not fret, however; the spot's latest proprietors intend to carry on Mama Josephine's family-focused tradition of from-scratch cooking with their own flavorful flair.
Fives Ace Bar-B-Que opened in the 720-square-foot space in April. The menu combines a few favorites from Mary Samuelson's Mama Josephine's menu with Five Aces' brand of home-style barbecue. The concept comes from Air Force veterans Antonio and Toshia Ellis.
Antonio Ellis grew up in Sikeston, Missouri, learning how to cook at an early age from family members, including his grandmother, who was a professional chef. Fives Aces, which gets its name from the shared initials of Ellis and his four sons, began in local parking lots.
While he was grilling in his University City backyard a few years ago, the fragrant scent of barbecue began to attract the attention of friends, family and neighbors, who encouraged Ellis to make his smoked meats available for sale. He vended at local events such as the St. Louis Swap Meet before deciding to open his own storefront.
His agreement with Samuelson was a serendipitous one. He approached her through a Craigslist ad not for the space, initially, but for a set of dishes. A couple of months later, an interest in dining room wares turned into a complete buyout of the business.
"We talked for a long time and found out that we had a lot of things in common, like being from the South and cooking pretty much the same way – the same style," Ellis says. "We just had a great rapport. We were on the same page. She asked me if I wanted to cook the next day at the restaurant, and I gave it a try. It was well received, and next thing I knew, I was buying her out.
"Because she has a full-time job already, the long hours at the restaurant just weren't healthy for her. She needed to focus on retirement," Ellis explains. "But I had no intention of any of this happening. It all still feels surreal to me."
Samuelson worked with Ellis to perfect the execution of her mother's recipes, including fan favorites such as chicken and dumplings, catfish, chicken-fried steak and meatloaf. To complement the comfort classics, Ellis cooks up pork steaks, baby-back ribs, beef brisket, turkey ribs and more.
Meats get cooked over an open flame with hickory wood and Ellis' signature no-salt seasoning technique. To develop his special blend of herbs and spices, he and his sons sat down at the kitchen table with nearly 40 different seasonings, tirelessly testing combinations until they landed on an addictive concoction good enough to eat with a spoon.
Ellis works with two steel smokers – dubbed Big Daryl and Charlotte after beloved family members – to cook up his specialties. Choose from dishes such as rib-tip or pulled pork sandwiches with salads and sides including crispy broccoli salad, candied yams and fried okra. House-made desserts include peach cobbler and pecan pie.
"This place is the perfect marriage – Mama Josephine's paired with my style of barbecue. [Samuelson's] very sincere about what she does, and I am, too," he says. "This isn't just about Five Aces. This is about carrying on her mother's legacy. I honor and respect her enough to treat her items on the menu with as much love as my own."
Five Aces Bar-B-Que, 4000 Shaw Blvd., St. Louis, 314-771-4001, fiveacesbbq.com