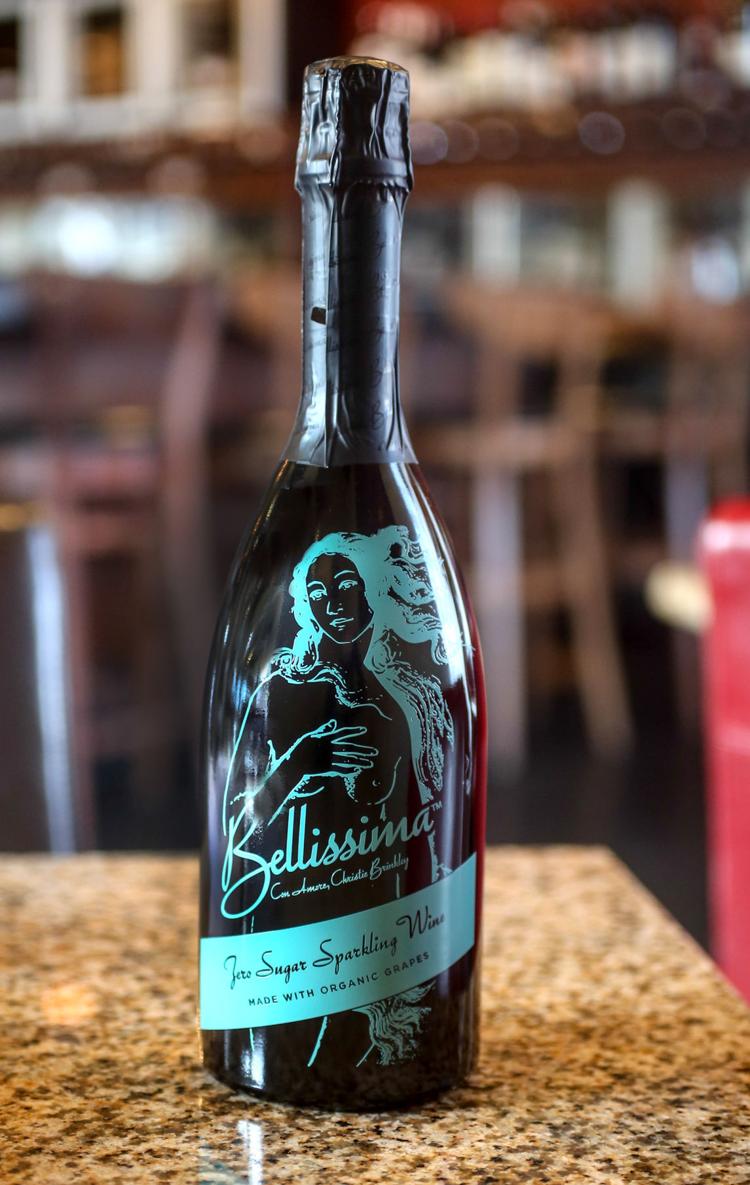 NV BELLISSIMA ZERO SUGAR SPARKLING WINE – TREVISO-VENETO, ITALY
Grape: 100% Glera Prosecco
Owner: Christie Brinkley
Aged: Autoclave
Approximate Retail Price: $20
TASTING NOTES:
Color: Pale straw
Aroma: White peach, white flowers
Taste: Bright flavors of white peach, citrus notes with good acidity and clean finish.
The Bellissima vineyards occupy a prime area of Treviso in northeast Italy's Veneto region, approximately 30 miles north of Venice. According to Bellissima's website, it deeply respects the soil there – a unique white limestone from the river Piave. That white limestone soil makes an ideal base for growing the glera grape, commonly the main grape of prosecco, and also gives a uniquely floral aroma. Bellissima has 120 hectares of organic vineyards and contracts with other organic vineyards to secure as much good fruit as possible.
Prosecco has become the most widely consumed bubbly in the world, with 32 percent growth in 2016. Its appeal comes from its clean taste, in addition to the quality value it offers for everyday affordability compared to bona fide Champagne and other bubbly.
The Charmat method, also known as the tank method, produces prosecco. In that method, fermented wine undergoes secondary fermentation in large steel tanks rather than in the bottle, a process both simpler and more cost-effective. Because of production by the tank method, the bubbles in prosecco tend to be larger and frothier than usual.
Bellissima's Zero Sugar Sparkling Wine ferments in large stainless steel tanks for 40 days before being transferred to smaller autoclaves (pressurized tanks), where secondary fermentation occurs. Instead of stopping the fermentation, Bellissima agitates the yeast throughout the process, which eats up sugars. This natural process can take as much as seven months, resulting in sparkling wine with no sugar.
Belissima's sparkling wine is made with organic grapes. It's also vegan (reflecting fining and filtering through charcoal and cellulose) and gluten-free. Even the label's ink is organic.
American model/actress Christie Brinkley, Bellissima's founder, has always been health-conscious. Her wine's zero sugar offers many health benefits for diabetics and cancer survivors who must limit their sugar intake – or for those who simply want to drink but reduce their sugar. (Bellissima's collection, it bears noting, also includes Prosecco DOC Brut and Sparkling Rosé Wine, all from organic grapes.)
Food Pairings: Bellissima's sparkling wine lends itself to enjoyment with cured meats, caviar, egg dishes like soufflé, smoked salmon, sushi and spicy Asian foods.