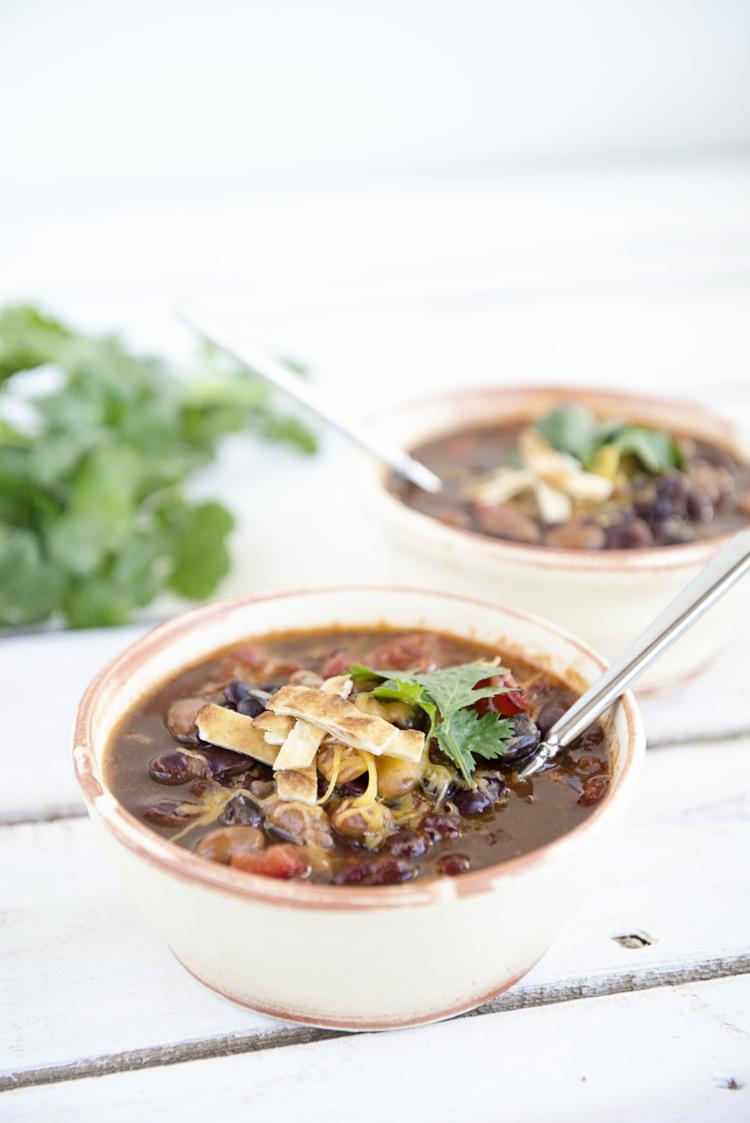 Tacos rank as a favorite in our household. Every once in a while, though, we like to shake up taco night – exactly where this three-bean taco soup comes in. It makes an ideal fall, winter and early-spring alternative to satisfy taco Tuesday (Wednesday, Thursday, Friday …) cravings.
It's also a cinch to assemble: The convenience of canned beans and other simple ingredients ensures a nutritious dinner will hit the table in less than 30 minutes. Also, if you're cooking for fewer than six diners, pack leftovers to enjoy taco soup for lunch the next day – the spices and flavors will only develop and deepen overnight.
Three-Bean Taco Soup
Serves 6
1 15-oz can black beans
1 15-oz can pinto beans
1 15-oz can kidney beans
3 cups chicken broth
1 10-oz can spicy diced tomatoes with green chilies
2 Tbsp taco seasoning
2 Tbsp fresh cilantro, finely chopped, plus more for garnish
6 Tbsp shredded cheddar cheese, divided
tortilla strips, for garnish
Preparation | In a large saucepan over medium-high heat, add beans, including liquid in cans, and stir together with chicken broth, tomatoes with chilies, taco seasoning and cilantro. Simmer for 15 minutes, or until beans are cooked through and soup is piping hot.
Ladle soup into 6 serving bowls. Top each bowl with 1 tablespoon cheese, cilantro and tortilla strips. Serve warm.