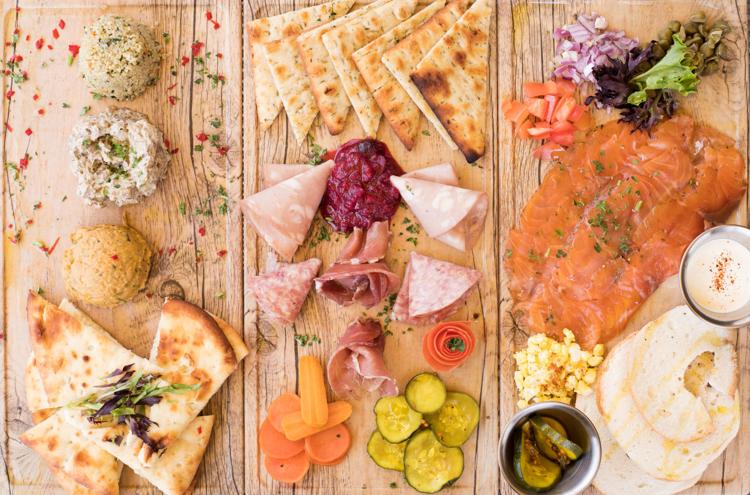 An iconic St. Louis dining destination recently reopened with a new operator, as the much-loved Boathouse at Forest Park officially debuted under the management of Sugarfire Events on April 25 with a full menu of appetizers, entrées, sandwiches and more.
The venue received both a kitchen remodel and a contemporary revamp, with fresh paint and nautical photographs to accentuate the dining room's classic aspects, like skylights and a double-sided fireplace. The annex next to the restaurant will serve as a private event space.
Executive chef Jack W. MacMurray III oversees the restaurant's kitchen. His lengthy culinary résumé includes cooking and consulting for various area businesses, most recently including Kirkwood Station Brewing Co., Schneidhorst's, Chandler Hill Vineyards and Candicci's Restaurant and Bar.
"Mike Johnson and I have been good friends for many years," MacMurray says of the mastermind behind Sugarfire Smoke House. "When he got the place, he knew I'd be a perfect fit. Boathouse has an American menu with regional and [global] influences. It's definitely the core of my cooking style."
Some of MacMurray's signatures include an almond-encrusted and flash-fried shrimp appetizer served with citrus Thai sweet chili sauce. His Mac Daddy BLT comes with avocado, vine-ripened tomato, butter lettuce, toasted sourdough and chipotle aïoli. The Boathouse salad comes with harvest blended greens, radish, pear, goat cheese, candied pecans and a maple-raspberry herb vinaigrette – a dressing MacMurray created more than 20 years ago and has served at hundreds of weddings since.
Additional highlights include bacon-wrapped pork tenderloin with sweet potato-asparagus hash and spiced cherry glaze; smoked chicken and shrimp penne sauté with andouille sausage, tomato, spinach and Cajun Alfredo; and platters for sharing, featuring local charcuterie, artisanal cheeses, house-cured salmon gravlax and more. So whether going all-in for an entrée or simply enjoying a shareable plate, Boathouse guests can enjoy any number of great options before skipping across the way to one of The Muny's upcoming shows.
The establishment's revamp also incorporates two retooled patio bars with a beverage selection that includes six draft beers, 25 more canned options and a full spectrum of spirits. Batch cocktails – available in single-serving carafes as well as pitchers – will include options such as margaritas, a peach-mango ice pick and whiskey lemonade. The bar menu will also include a selection of grab-and-go picnic-friendly items such as sandwiches, salads and cold appetizers.
"We looked at what we had here, and tried to elevate the experience by completely utilizing everything this property has and how it should be used to really pay honor to the beauty of one of the most iconic landmarks in St. Louis," says bar manager Dan Jameson, who also oversees the venue's live entertainment.
"We're excited to give people a fulfilling experience with the Boathouse at Forest Park," MacMurray concludes. "Great food, great music, great service, a beautiful atmosphere, an iconic bar and an iconic location."
Boathouse at Forest Park, 6101 Government Drive, St. Louis, 314-366-1555, boathousestl.com