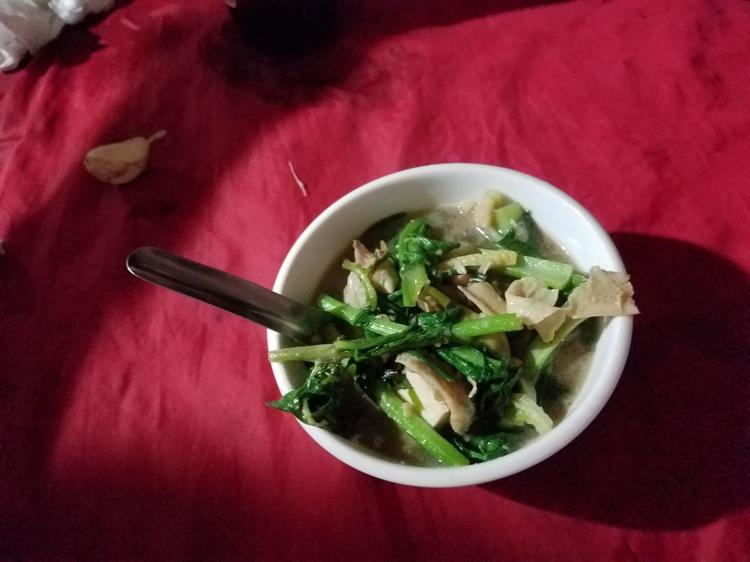 It's almost 10,000 miles from St. Louis to Singapore. Is that too far to go for dinner?
Not for the curious diner. A long-anticipated visit to Singapore and two other stops in Southeast Asia focused on dining – from how things taste to where they come from. Food tourism, even for the rookie, is easy. It helps to do a little reading and research in advance. Anyone can take a food tour by walking into a market, whether it be a formal grocery store or just an area with lots of vendors, and watching what people are eating.
Singapore's a good place to begin. English is widely spoken here, and the cuisine is famously varied and delicious. Hawker centers are an early version of food courts, where all kinds of eats are available at very reasonable prices. They're everywhere, and Singaporeans argue happily over whose version of Hainanese chicken and rice is best – the mild, fragrant dish is a good choice for the gastronomically hesitant. Choose a seat at one of the outdoor tables, mark it with something – maybe a pack of tissues – and head for the stand you want. It's the local custom; your possessions will be safe in law-abiding Singapore.
Singaporean food comes from many cultures: Chinese, Malaysian, Indian and Western. The wondrously complex laksa, a seafood soup with rice noodles, is a can't-miss dish, and the best is often found in off-the-mainstream spots full of locals. Chili crab, another signature dish, is a whole crab cooked in a spicy tomato-based sauce with varying degrees of heat and sometimes a little sweetness, and it's found at upscale sit-down seafood restaurants.
Traveling to Ho Chi Minh City, formerly Saigon, in Vietnam, provides a very different experience. Motorbikes zoom past (ending up neatly parked on sidewalks), and people sit on low stools nearby as women cook pho, a traditional Vietnamese noodle soup, for breakfast and then serve it to their regulars – probably including the server who helped you with your hotel breakfast. It's a good city for food tours that get off the tourist path and into the neighborhoods.
One morning tour went to a pho restaurant before winding through a market and the surrounding neighborhood, ending in a green space to picnic on what was purchased. Among the wisdom offered was that those fresh greens that come on a plate with pho are torn up and added, not just to flavor the beef or chicken noodle soup, but to be eaten, as well. The tours come with lots of explanations of and chances to try beautiful exotic fruits like jackfruit and rambutan, those reddish spheres that look like they're covered in Velcro.
Another tour in the evening showed the best way to wrap up and consume the delicious Vietnamese pancake bánh xèo and what constitutes the true Vietnamese bánh mì sandwich, and explained why so many people are eating their dinners at restaurants that spill out onto the sidewalks. One such place served us fresh seafood, including conch with a garlic-butter sauce that put French escargot butter to shame.
Siem Reap, in Cambodia, is the base for visiting Angkor Wat and several other nearby temples of the same era. Its Old Market is jam-packed with household goods, tourist gifts and, of course, lots of delicious food. One morning, orange-robed monks were picking out new sunglasses. Prepare to be importuned at every step, although it's perfectly OK to ignore such behavior.
As for the food, there's a fair amount of coconut involved in Cambodian cuisine and very little that's deeply spicy-hot. Avoid Pub Street near Old Market, which is too much like tourist-laden Bourbon Street in New Orleans, and investigate the real thing.
The most authentic immersion for many might be found at Siem Reap Food Tours, run by Steven Halcrow, a former chef from Glasgow. Traveling around by tuktuk, the motorbike-rickshaw hybrids that are everywhere in Southeast Asian countries, a visitor can enjoy the quieter parts of town, including a spot that has its own garden next to the dining tables, and a visit to the real night market, not the tourist one, where, after purchasing an array of wares – curries, rice dishes, kebabs, fruits, sweets and more – diners sit cross-legged on low platforms to sip and savor a late-night meal.
Cuisine Wat Damnak, a restaurant praised by The New York Times, is owned by a French chef who uses local ingredients. The result? A $28 six-course tasting menu, expensive for these parts. That's balanced by a place like Marum, which trains orphans for the restaurant business. The service is careful; the décor, charming; and the food, marvelous – an average meal with a drink costs less than $10. Don't miss the chocolate cake made with the exotic Cambodian Kampot pepper and a passion-fruit sauce.
The food and culture are astonishing all across Southeast Asia, almost as overwhelming as the sights and history you experience at almost every turn.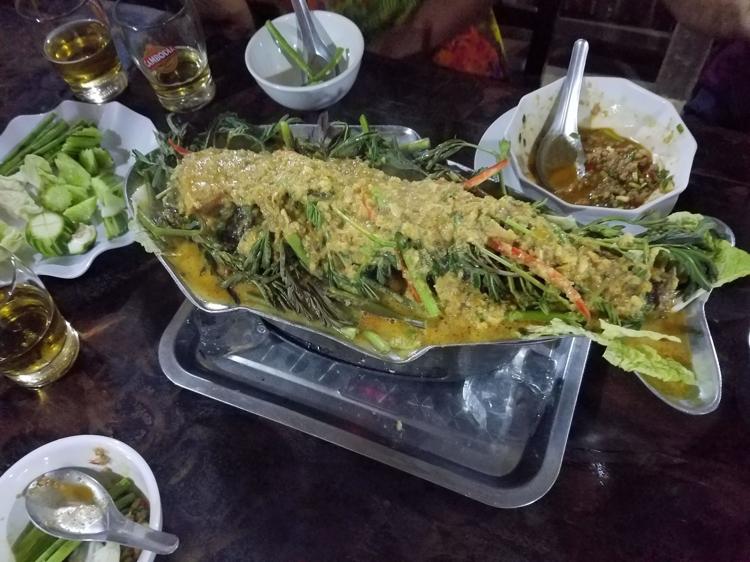 IF YOU GO:
Singapore:
Singapore has lots of food blogs; two of my favorites are chickenscrawlings.com and camemberu.com.
To learn more about hawker centers, head to seriouseats.com and search for the site for the "A Beginner's Guide to the Singapore Hawker Center" article – a helpful handbook for the unfamiliar.
A pal sent me 15 minutes from the center of town to Original Katong Laksa in an office building called Roxy Square, 50 East Coast Road. Go in the ground floor entrance; it's on your right. There aren't tourists here: It's a simple little place with fluorescent lights and coolers for drinks, serving little beyond the laksa, a spicy noodle soup, which costs about $3. Not much English is spoken, but just saying laksa and choosing your drink will get what you want. Order at the counter, and choose where you sit. Original Katong Laksa closes in the late afternoon and is very busy on Sundays.
Chili crab at Red House Seafood (redhouseseafood.com), which has three locations, leans toward a sweet-spicy balance.
Ho Chi Minh City:
There are plenty of cafés where you can drink the great Vietnamese iced coffee, cà phê đá, and watch the world go by. Keep an eye out for the vendor in front of the Central Post Office with an immense platter of rolls on his head.
Saigon Street Eats (saigonstreeteats.com) gives great tours, with touches of sociology as well as food, including lessons in how to cross the mostly non-traffic-lighted streets.
Les Rives Authentic River Experience (lesrivesexperience.com) does a day tour up the Mekong to villages and farms. It's not officially a food tour, but the food provided is very good. It's luxurious by local standards but very worth it.
Siem Reap:
Siem Reap Food Tours (siemreapfoodtours.com) offers both a day tour and the evening one I described in this story.
Shopping in Siem Reap can be surprisingly good. Along Hup Guan Street south of the Old Market, there are a couple of blocks of handsome little buildings with interesting stores, like Trunkh CQ at #642 (trunkh.com).