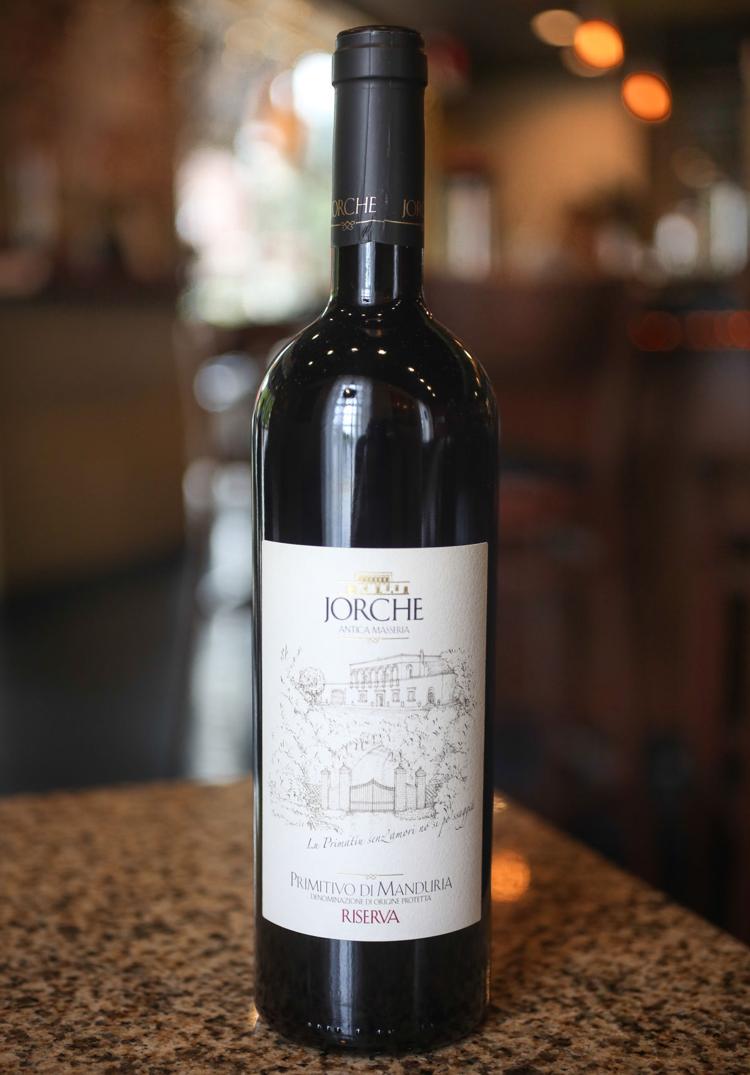 2012 JORCHE ANTICA MASSERIA, PRIMITIVO DI MANDURIA DOP RISERVA – PUGLIA, ITALY
Grape: 100% Primitivo
Owners/Winemaker: Dalila and Emanuel Gianfreda/Giovanni
Aged: Nine months in barriques, plus three months in bottle
Approximate Retail Price: $22
TASTING NOTES:
Color: Dark, brooding garnet red
Aroma: Plum, black cherry and espresso
Taste: Big bold flavors, dark fruits with a lush texture, and a little grip of tannins to give this supple wine a little boldness
Jorche occupies southeastern Italy on the Puglia coast. Dalila and Emanuel Gianfreda, fifth generation family members, now run the winery.
Jorche struggled in its early years, as the insect phylloxera destroyed the winery's vines, making the Gianfreda family restart from scratch. Over time, the Gianfredas grew the winery, and Giovanni's nephew restructured the winery, transforming it into a mechanical cellar. Although wine has been produced in Puglia for centuries, getting exposure or consumption outside the region proved difficult. A quality wine was a must for the affluent cellars of the north.
Primitivo greatly resembles zinfandel, having once been thought to be one and the same grape. However, big, bold fruits with spicy notes define this grape.
Primitivo di Manduria enjoys a warm, dry climate, and the vineyards there occupy a higher elevation, with red soils rich in iron – ideal for growing primitivo. These vineyards are just 40 years old, with primitivo growing in Puglia for more than a century. American zinfandel experienced its biggest production in the 1980s with white zinfandel, in which winemakers whip the skins off (color comes from skins of the grape) to reduce skin contact during fermentation and produce a light blush color. U.S. oenophiles should give thanks for the white zin craze of the time, moreover, as it helped propel Americans to drink wine!
For many years, wines from Puglia were shipped north to blend with other grapes, as they were known for high yields and flabby, thin wines. This changed with better winemaking techniques and improved attention to quality. Coastal areas like Manduria yield the best examples; also, primitivo has been claimed to have been served at the Last Supper.
Food Pairings: This wine's big flavor profile begs for bolder meat dishes like steak and sausage, as well as strong cheeses, fava beans, eggplant and bell peppers.
Certified Sommelier Stanley Browne owns Robust Wine Bar in Webster Groves and Downtown at the MX, as well as Snax Gastrobar in Lindenwood Park.