When considering books to read with your little ones, parents, mix fiction, nonfiction and poetry – but consider also sing-and-read storybooks, based on familiar songs, nursery rhymes or fingerplays learned in school.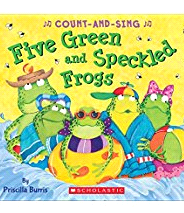 One of the most popular preschool songs remains "Five Green and Speckled Frogs." (Those unfamiliar with it should just ask some children for a rendition, which should prove a lot more fun than Googling the ditty!) Priscilla Burris has written and illustrated an adaptation, appropriately titled Five Green and Speckled Frogs, which is going to all 2-year-olds in the Ready Readers summer program.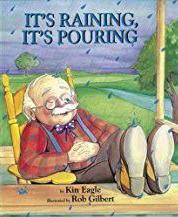 Burris' adaptation shows five green and sparkly speckled frogs as they enjoy a hot summer day at a backyard pool. They begin perched atop the speckled log mentioned in the song, contentedly snacking on bugs (Yum!) served in clear zippered bags. Burris depicts cannonballs, swan dives and cheerful leaps as each frog takes a turn jumping "into the pool, where it was nice and cool."
Children should instantly relate to the brightly dressed characters, whose outfits include swimsuits, flip-flops, sunglasses, hats, inner tubes, swim goggles and floaties.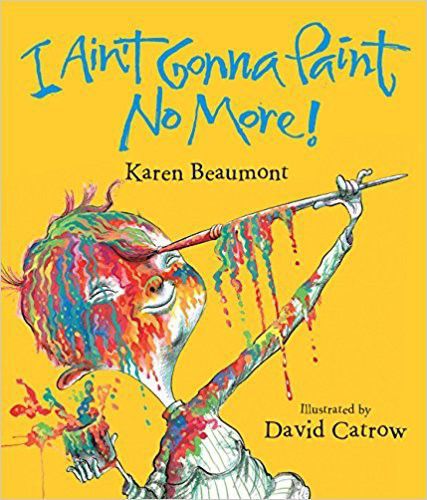 Besides being a song-story, this count-and-sing book can serve as a preschool math lesson. Parents, don't miss the chance to engage children in counting the frogs on each page and asking them to predict what will happen next. Also, encourage them to touch the illustrations – they should notice the sparkly speckles are raised, providing a textural experience in addition to a textual one.
For a second entertaining singalong experience to share with children, try It's Raining, It's Pouring from writer Kin Eagle and illustrator Rob Gilbert. Based on the traditional rhyme, the book extends the action with additional lyrics and plot complications. Besides battling rain, the old man and his wife must contend with clouds, wind, bees and more in their quest for a peaceful night's sleep.
Gilbert's illustrations for this book celebrate silliness while, hopefully, engaging young readers' imaginations. Their detail should spark countless conversations – and giggles – as children and adults explore the colorful drawings together.
Finally, I Ain't Gonna Paint No More! from writer Karen Beaumont and illustrator David Catrow showcases an explosion of color and rhyme that starts as a story, but quickly introduces an opportunity for song. Its creators pay tribute to children's natural curiosity and ingenuity by showing a tyke gleefully experimenting with paints inadvertently left within reach. Young readers should delight in anticipating rhymes as that creatively resourceful child adorns himself with a reckless rainbow. But never fear, parents – it all comes off in the bath at the end.
At Ready Readers, we know that "Kids Who Read Succeed!" If you enjoy reading and sharing the magic of books, please consider reading aloud to a classroom of preschool children in an underserved area of our community as a Ready Readers volunteer. Check out our website: www.readyreaders.org.