Autumn often fascinates children, as they notice the changes taking place in nature. The season also may prompt them to pose even more questions than usual when leaves turn brown and fall from trees.
Such extra questions may hint at hidden worries resembling those suffered by a young fox in Ready Readers' first recommended book this month: Fletcher and the Falling Leaves by Julia Rawlinson and illustrator Tiphanie Beeke.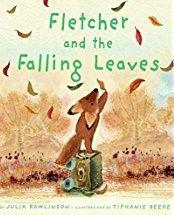 Fletcher has spent his brief life marveling at the vibrant world around him, so when he notices the browning and falling leaves of his favorite tree, the sight troubles him. When the kit confides his concerns to his mother, though, she nonchalantly responds, "Don't worry, it's only Autumn."
As the days pass and more leaves fall, Fletcher scurries about, collecting them and trying to reattach them to now-bare branches. His anxiety only grows as he sees other forest animals "stealing" fallen leaves for unknown purposes.
Rawlinson's text captures a youngster's confusion and fascination with nature's changes – something adults sometimes take for granted. Beeke's illustrations, meanwhile, set a seasonal tone, with muted oranges, reds, golds and browns taking the lead for most of the story – making the reveal of a shimmering icicle-covered bare tree all the more spectacular.
Fletcher and the Falling Leaves gently provides an opportunity for parents to share in the wonder and curiosity of their always-observant children. Using this story to open conversations about seasonal change and how it affects our world can ably lay a foundation for later science learning. Also, in general, chatting with your child not only strengthens your familial bond but also builds his or her burgeoning vocabulary, which can lead to school readiness and future educational success.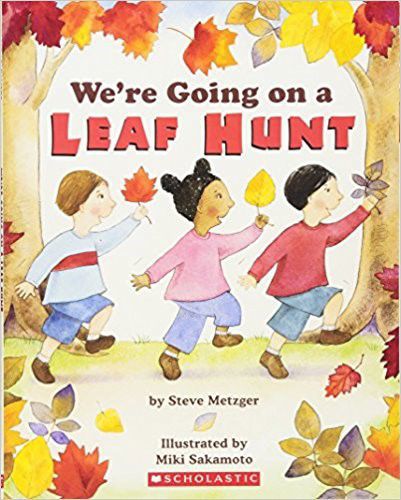 As another valuable addition to your bookshelf this season, consider We're Going on a Leaf Hunt by Steve Metzger and illustrator Miki Sakamoto.
This charming story invites children and parents alike to explore the leafy treasures literally falling around us in autumn. Sakamoto's watercolors depict a cheerful trio of curious kids who traverse a variety of settings, discovering differently shaped and colored trees and leaves along the way.
Reminiscent of Michael Rosen and Helen Oxenbury's We're Going on a Bear Hunt, a modern classic (and preschool rhyme), We're Going on a Leaf Hunt features a familiar refrain that children should delight in repeating, as well as fun onomatopoeic words to be enjoyed by all.
Both of this month's books should promote family engagement around reading – the founding principle behind Ready Readers' collaboration with the St. Louis Regional Early Childhood Council in a tandem city and county initiative called Turn the Page STL. To celebrate Ready Readers' 20th anniversary, St. Louis Mayor Lyda Krewson and St. Louis County Executive Steve Stenger announced the initiative's launch in a Sept. 28 joint appearance at the Missouri History Museum.
To grow a stronger community and region, we join the mayor and the county executive in encouraging families to Turn the Page STL – because, to quote the initiative's tagline, "A St. Louis That Reads Together Succeeds Together"! 
If you enjoy reading with children, consider becoming a volunteer for Ready Readers. You'll read weekly to the same classroom of preschool-age children from underserved communities in St. Louis, sharing your love of books and learning. Visit readyreaders.org for more information.