It pleases Ready Readers to share two books starring (mostly) charming animals with lessons to learn and stories to tell. Ranging from ancient fable to modern literature and featuring vastly different illustrative styles and palettes, these titles offer words and pictures to delight and intrigue children and parents alike.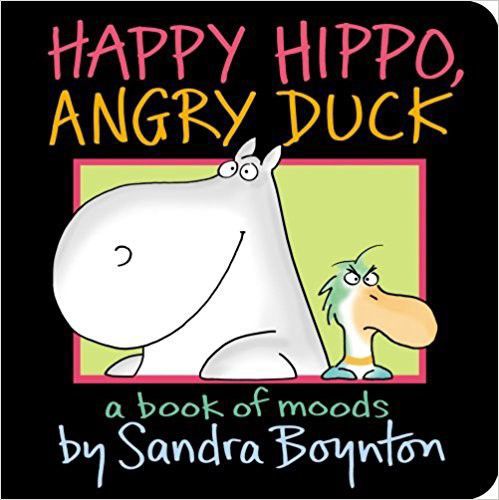 Exploring feelings should become a gleeful experience with the first of the two, Happy Hippo, Angry Duck: A Book of Moods by writer/illustrator Sandra Boynton.
This colorful rhyming board book invites readers to contemplate all the different ways they might feel. However, the book surpasses the familiar – happiness and anger – to explore a wider variety of emotions, including feeling grumpy, excited, worried, contented, amused and confused.
Beyond the benefit of building a child's vocabulary, engaging with young children in reading and playfully acting out feeling-related words will empower the children to express themselves more clearly to their sometimes-perplexed families. Because most toddlers' tantrums arise from children's inability to communicate their needs, that empowerment should ramify.
Likewise, Boynton's comforting critters should make learning and pretending fun. Children should be instantly drawn to her whimsical cartoon creatures, with their simple line shapes, expressive eyes and subtle hues. Her clever, wry text should also keep adults interested, even on the 10th reading of what may become a child's daily read-aloud request.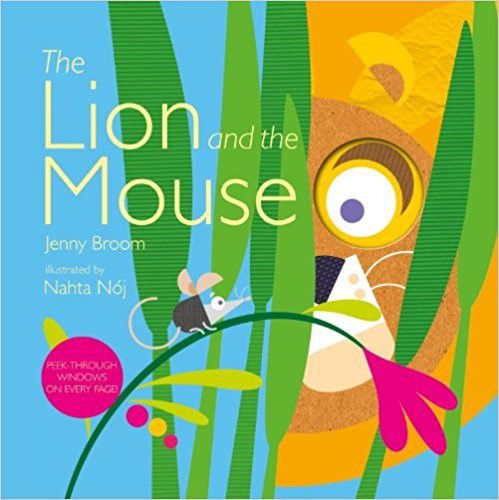 A modern take on one of Aesop's fables, The Lion and the Mouse by writer Jenny Broom and illustrator Nahta Nój constitutes this month's second book.
It tells the tale of a small, timid, hungry mouse that meets a big, mighty lion. Instead of eating the mouse, though, the lion helps her secure food. The mouse thereupon vows to repay the lion's kindness, though the lion can't imagine ever needing such a wee creature's help. Unfortunately, the smug king of the beasts soon finds himself trapped in a hunter's net, desperate for aid. At that point, the tiny rodent gnaws through the net, freeing the big cat – and also proving both that even small, timid creatures can hold mighty power and that friendships can grow between dissimilar yet caring characters.
Nój bestows a visually fascinating gift of a book, inviting readers to unwrap it page by page to uncover its treasures. From its bright panoply of colors, alternating thin and bold type, generous and ingenious use of page cutouts and flaps, and cryptic illustrative composition, this version of the fable should keep bibliophiles of all ages captivated through multiple readings.
At Ready Readers, we know that "Kids Who Read Succeed!" Visit our website (readyreaders.org) to learn how you can support our efforts to ensure a brighter future for our community's most vulnerable children by providing new books, early literacy experiences, and more.