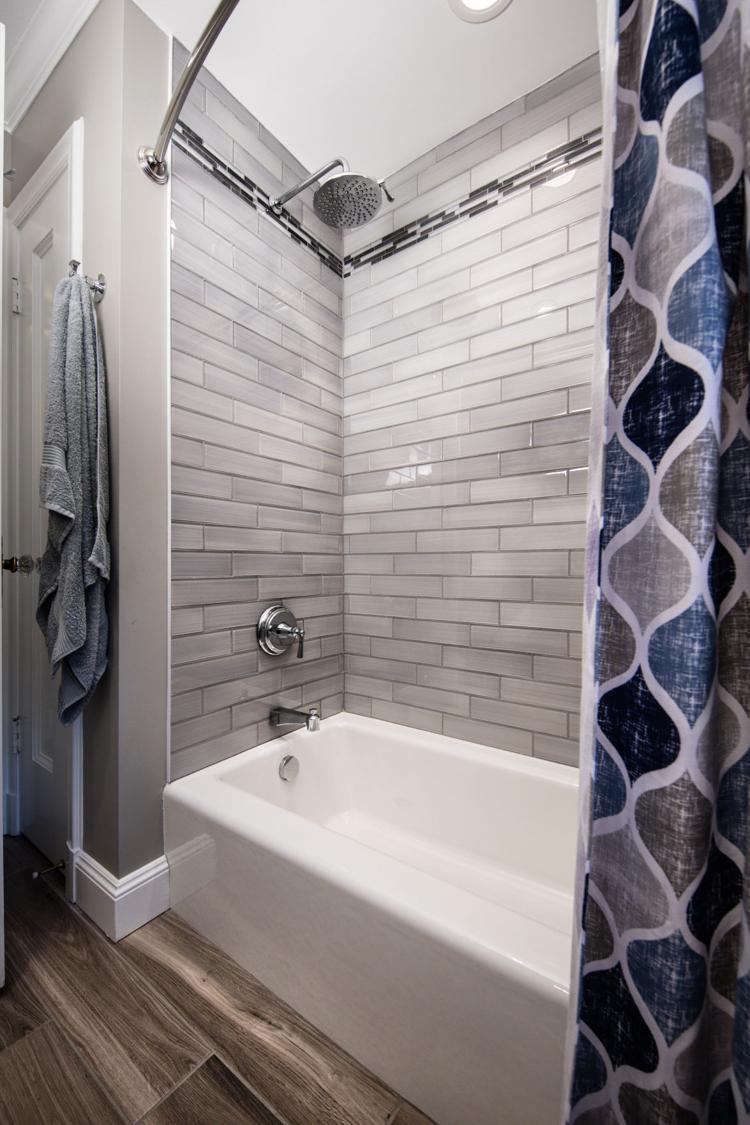 Family makes a home. Leave it to Mosby Building Arts, and a home becomes something more. Right Bath by Mosby caters to your family's needs, so you can spend less time taking care of your residence and more time enjoying life with the people you love.
"From the first phone call until we leave your home at the end of a project, you can expect a team of professional and knowledgeable people who have a passion for what they do and will take care of everything," Julie Giljum, coordinator at Right Bath by Mosby, says.
That guarantee is made evident by a project recently undertaken to repair a leak in a client's home. When an unplanned remodel became a necessity, the family worried about what it would mean for their planned vacation.
"We set up expectations from the very beginning," Giljum explains. "We let the client know our schedule and asked the best way to contact them while they were away. Texting was the best option for this particular client. We also sent pictures throughout the process, so that they knew what was happening. With past clients, we've done FaceTime. Technology has definitely improved the communication process."
By placing a priority on causing the fewest interruptions to the client's schedule, Right Bath by Mosby ensured that the family could focus on what's most important to them: making memories.
Giljum speaks on the concept for the bathroom remodel: "The client had recently been in a vacation home at the beach, and she liked its gray color design and wood tile flooring. Having previously worked with this client, we already knew her [likes and dislikes] and selected three options for her to consider that combined her taste with that style."
Once the client picked her favorite, the project manager completed a walk-through of the proposed project and off the family went to enjoy their holiday.
"The client was excited to come home [to a completed remodel] and relieved not to have to worry about the headaches that a construction site can cause," Giljum recalls. "This space was originally their son's bathroom, and since completion, their daughter has decided to use it, as well. The whole family loves it!"
Right Bath by Mosby takes the pain out of remodeling your home, so you can enjoy more of the moments that make wherever you reside the best place to be.
Right Bath by Mosby, 645 Leffingwell Ave., Kirkwood, 314-909-1820, mosbybuildingarts.com