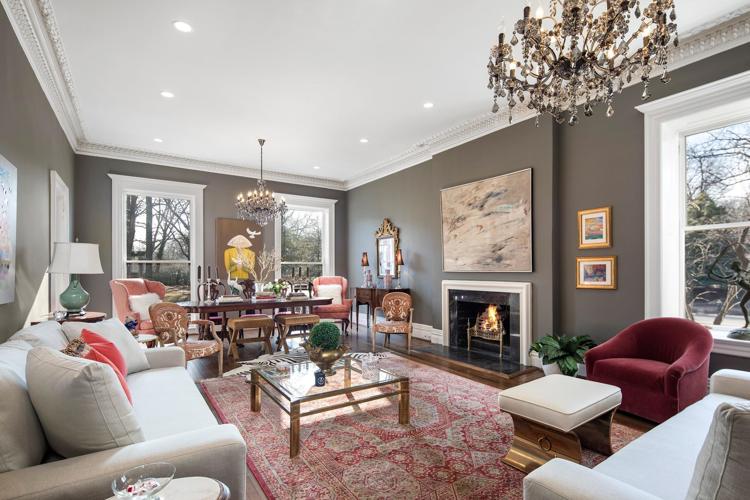 Whether your dream home includes a white picket fence, a backyard pool or your favorite park within walking distance, Laura McCarthy Real Estate has the expertise to make it happen for you and your family.
"Our strongest asset is our Laura McCarthy team of agents, who are leaders in their field and an invaluable resource for our customers," Kathy Beilein, president of the agency, says. "Our agents are responsive, savvy and interested in giving the best possible service. They are well-trained students of the area and knowledgeable about aspects of the community, including neighborhoods, schools and cultural institutions."
As this reputable agency understands, a home is not just made of walls and beams. Numerous aspects must come together to create a place in which you can thrive.
"All buyers must figure out what they need versus what they want," Beilein advises. "Many wants, like stainless appliances, can be added later, while needs, like a specific school district, may not."
As your family grows and your goals expand, your idea of the perfect property also evolves. So, when you're ready to sell, the agency offers some key advice.
"When buyers can picture themselves in the home, they will pay more and homes will sell faster," Beilein explains. "Staging can be as simple as editing and decluttering, or freshening paint and updating light fixtures. Review the condition and appeal of the exterior, as well."
The spring season always proves prime-time for the housing market. The competition cranks up, but there is something you can do to ensure your success as a seller. "Make your home available to all buyers at the same time," Beilein stresses. "When you let all buyers in at once, they see others' interest and are prompted to submit a strong offer, with an appealing price and terms."
On the other side, you can also develop your own strategy as a buyer. "Establish a budget and get pre-approved, so you know where you have wiggle room," Beilein advises. "Work with a knowledgeable agent/broker and offer a competitive contract from the beginning. Good homes don't stay on the market long. So, be prepared to make a decision quickly."
With a comprehensive marketing program, Laura McCarthy Real Estate excels in the luxury market, translating in success with the purchase or sale of a home in all price ranges. Allow this talented team of agents to help you determine what is most important for your home and how exactly to get it.
Laura McCarthy Real Estate, 29 The Boulevard, St. Louis, 314-725-5100, lauramccarthy.com