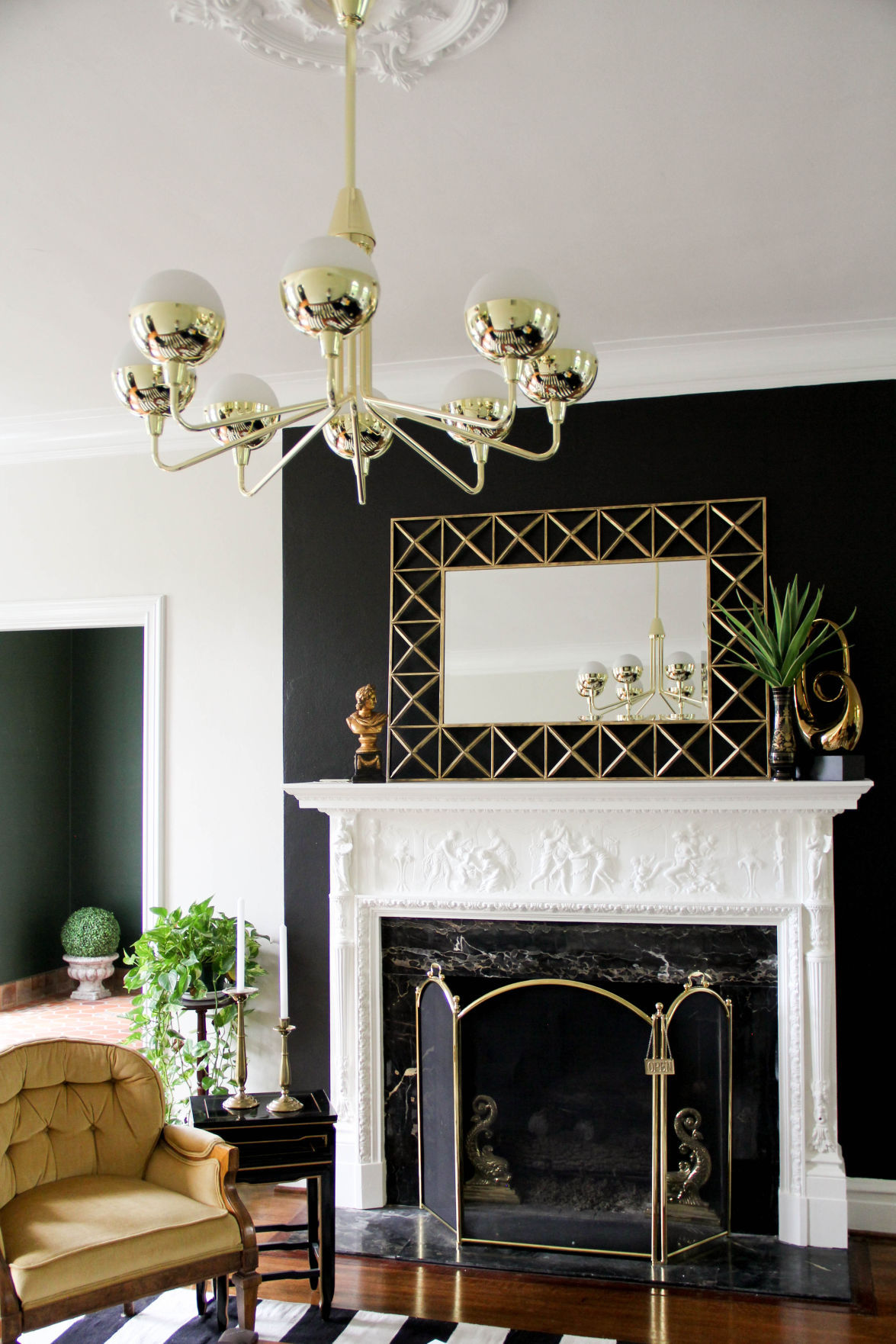 This client in Webster Groves reached out to Morgan Brown of Morgan Elizabeth Interiors to redesign the great room of her Mediterranean-style home. The client aimed to blend the house's architectural style with her mid-century modern pieces.
"The whole house was pink, green and yellow," Brown says. "We had to do a major paint transformation."
After settling on the right neutral color, one that wouldn't take away from the intricately detailed limestone fireplace, the rest came into place. Originally painted pink, the fireplace inspired the style of the overhead light. Brown says she added the medallion above the Anthropologie fixture to match the details of the fireplace. Many of the remaining pieces in the room were antiques the client already had, including the black end table and tan chair, which is from Warson Woods Antique Gallery. Other accessories in the room follow a black-and-gold color scheme.
"I love black and gold," Brown says. "We wanted to add gold pieces, like the candles sticks, to frame the fireplace and keep it really simple."
Morgan Elizabeth Interiors | 314-629-8048 | morganelizabethinteriors.com