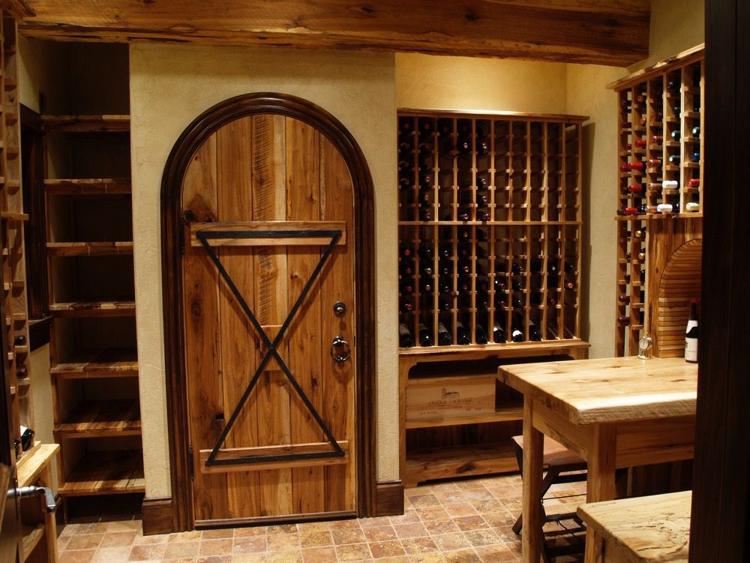 Scott Wunder loves all things wood: looking for wood, talking about wood and making one-of-a-kind home furnishings – with wood, of course. "People often ask me, 'What's your favorite wood?'" says the St. Charles-based woodworker. "But it's like my kids – I like them all for different reasons. When you cut open a log, it's like Christmas – you don't know what you're going to get."
In 2001, Wunder's deep-rooted passion for woodworking led him to leave his 10-year desk job as art director for an advertising agency. "My boss wanted to give me a raise, and I asked him for a chain saw instead," Wunder says. "I was running home after work every day to do woodwork in my shop; then I got enough jobs to do it full time." The passion project had evolved into Wunder's business: WunderWoods.
Today, the hardwoods and custom woodworking company produces live-edge slabs, lumber and woodworking. WunderWoods also sells lumber and wood slabs to other woodworkers, including Martin Goebel of Goebel & Co. Furniture and Jermain Todd of Mwanzi Co., both custom furniture craftsmen in the St. Louis area.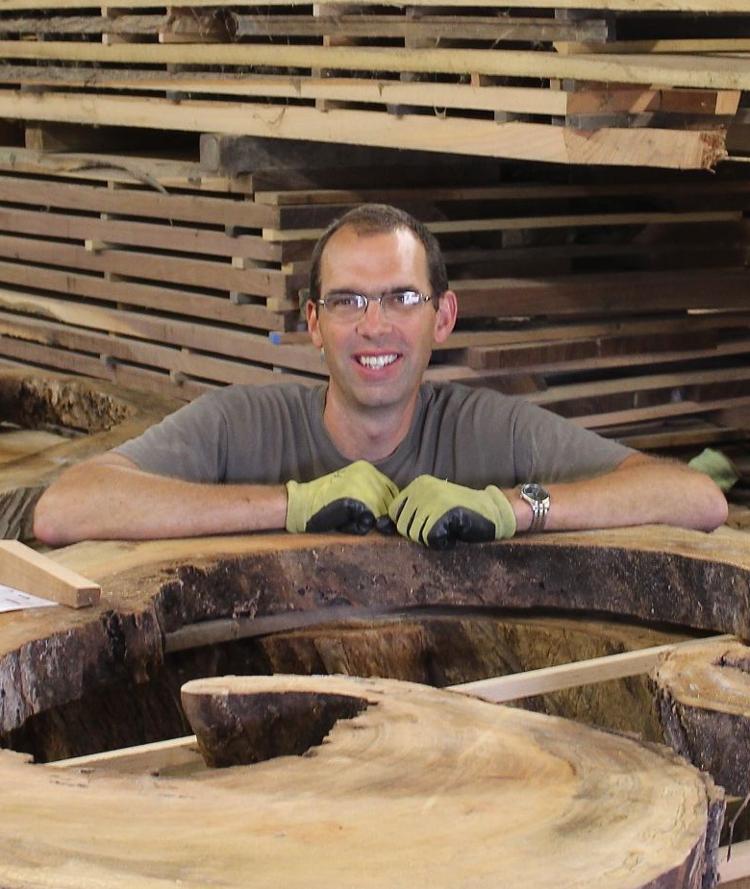 Much of WunderWoods' inventory is walnut, oak, maple, cherry, ash and elm, salvaged from area construction sites and local tree services that have removed fallen trees after storms. "I like the chase of trying to find and save logs," Wunder says. "After storms, I am very busy."
A large part of his growing business is custom projects for local homes, from dining tables, countertops and kitchen islands to wine cellars and home theaters. Natural-edge wood tables and countertops are in style and in huge demand, Wunder says, adding that he cuts as many wood slabs as possible these days to keep up with the high number of orders.
To work with WunderWoods on a custom project, Wunder invites clients into his woodshop to get a first-person account of the look and feel of different species of woods, from their unique textures to interesting wormy, knotty features. "Some people like dark wood, like walnut; others like light, like maple," he says. "It's all based on the design of the job and what catches someone's eye – my woodshop is like a candy store."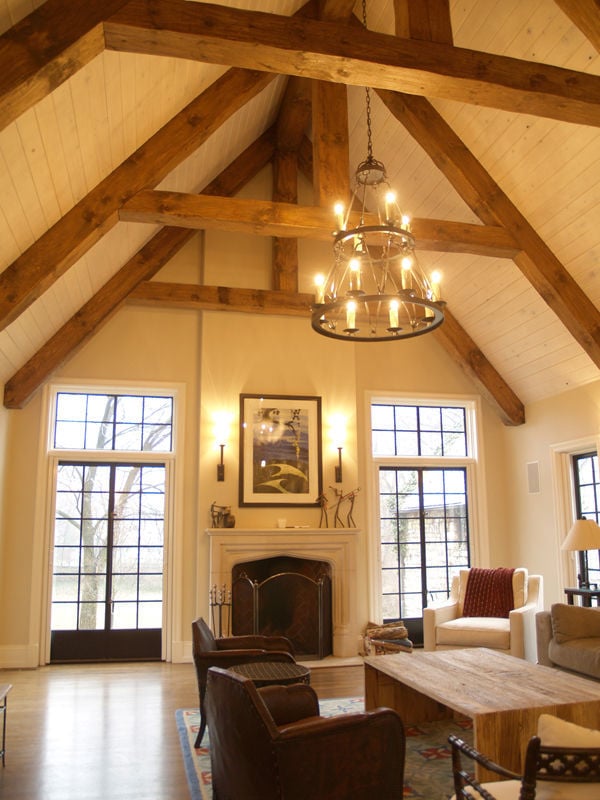 Wunder completes sketches and, for more detailed projects, 3-D renderings for each desired project, and then asks the client to review and approve them. "I cut the trees to their specifications, dry them and build the project, so they have their one-of-a-kind piece," he says, adding that a single smaller piece can be finished in three to four months, while large-scale projects can take six to eight months.
One of WunderWoods' recent large-scale projects was a modern wine cellar for a Clayton home. The innovative custom design featured cantilevered walnut shelves made from reclaimed trees in the homeowner's yard. Racks, an arched doorway and beams were made from hickory salvaged by a tree service in Clayton. "The homeowner wanted to be able to see every [wine bottle] label, so I made the shelves open like a book," Wunder says. "These [projects] are where I get a chance to do some custom building and show it off [and] test myself to do something fun."
The company created another custom project – a regal, rustic-chic home theater – for a French country estate in Ladue. "The homeowner brought me a picture book that had a photo of a theater in France and said, 'I want it to look like this,'" Wunder says. The company used painted poplar milled from a local tree service for the theater's stately features, from a wooden arch over the movie screen to custom wooden ceiling beams and moldings.
WunderWoods also has completed a number of eco-friendly commercial projects, including the Jan Phillips Learning Center for The College School in Webster Groves, where Wunder used locally salvaged oak for the building's siding and flooring. The company also worked on the Living Learning Center at Washington University in St. Louis' Tyson Research Center in Eureka, where it used reclaimed cedar, white oak, maple, hickory and ash from the property to create the building's flooring, siding and trim.
Wunder is always looking for the next interesting piece of wood and dreaming up how he can best show off its unique features in one-of-a-kind items and spaces. "I've always liked building with wood," he says. "It's something real; you can see it and feel it – and it serves a purpose."
WunderWoods, 1735A S. River Road, St. Charles, 314-574-6036, wunderwoods.wordpress.com