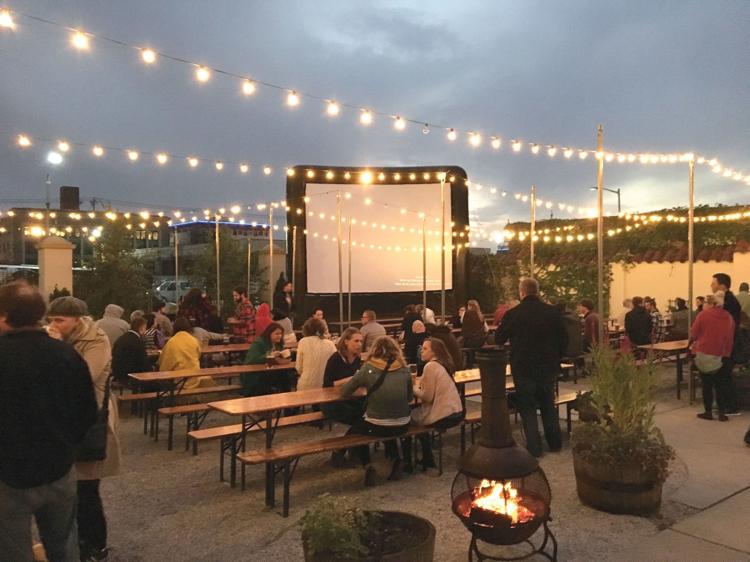 Summer in St. Louis is synonymous with carefree, warm-weather evenings. It's time spent outside with loved ones, enjoying the brief time of day when temperatures dip to tolerable degrees. To supplement watching kids catch fireflies or enjoying a cocktail on the patio, a metro-area company is bringing a different kind of fun to St. Louis yards: outdoor movies.
FrontYard Features has been showing movies in Missouri and Illinois for 12 years. Martin Casas founded the company with two inflatable screens: a 10- by 7-foot screen and a 16- by 9-foot screen. Since then, the company has grown to include six screens in five sizes and is now owned by David Smith, who purchased FrontYard Features in 2016.
Smith and his team can help set up movie nights for anywhere from 10 (or even fewer) to 1,000 people. FrontYard Features provides professional equipment and professional technicians to make events flow smoothly and seamlessly.
"We love what we do," Smith says. "As we grow, we've learned how to provide the best services possible for each event. The words I hear over and over are 'prompt' and 'professional.'"
Though the company's biggest clients are parks-and-recreation departments, it also provides for backyard parties. When potential customers contact FrontYard Features inquiring about setting up an event, Smith walks them through the process, asking questions like when they're looking to have the event and how many people are expected to be there.
"This helps determine our availability and what size screen best fits your audience," he says.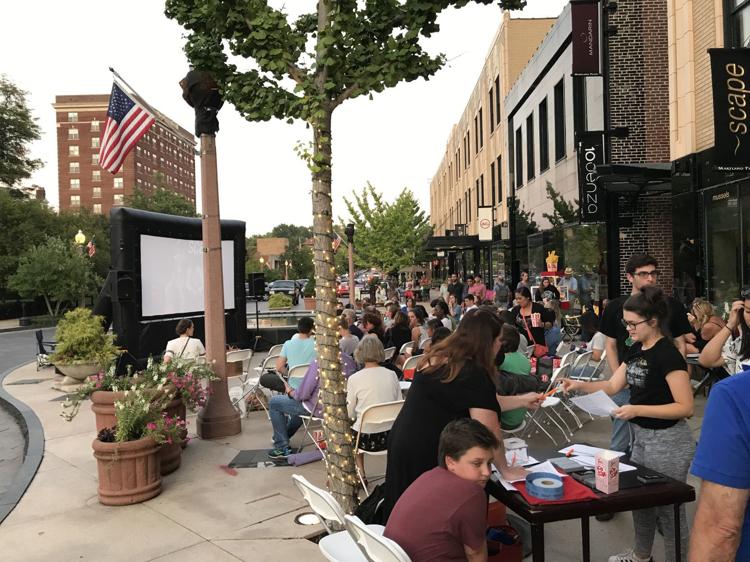 Smith notes that one of his favorite events FrontYard Features works with is the St. Louis African Arts Festival, which screens films and documentaries like this year's A Small Act. For younger audiences, the most popular films "as you might guess, are from Disney." FrontYard Features shows only movies that are properly licensed, so the person hosting the evening must attain movie rights to the DVD for presentation.
When planning an outdoor movie evening, Smith has some tips and things to keep in mind.
"Plan on having fun," he says. "Showtimes are late in the evening because we can't show movies when the sun is out. Weather is unpredictable, but we know how to go with the flow and encourage our customers to do the same."
Smith recommends keeping an indoor location in mind when planning a movie night in the event of rain. The company does offer rainchecks, but some restrictions apply.
Since movies can't start until well after sunset, when daylight is truly gone, Smith recommends planning pre-movie activities to entertain guests and draw in more people. This could include music, trivia, games – or a fun selection of vendors to truly enhance the experience.
One such vendor that could be hired for an outdoor movie night is The Wandering Sidecar Bar Co. – perfect for both adults and all-age occasions.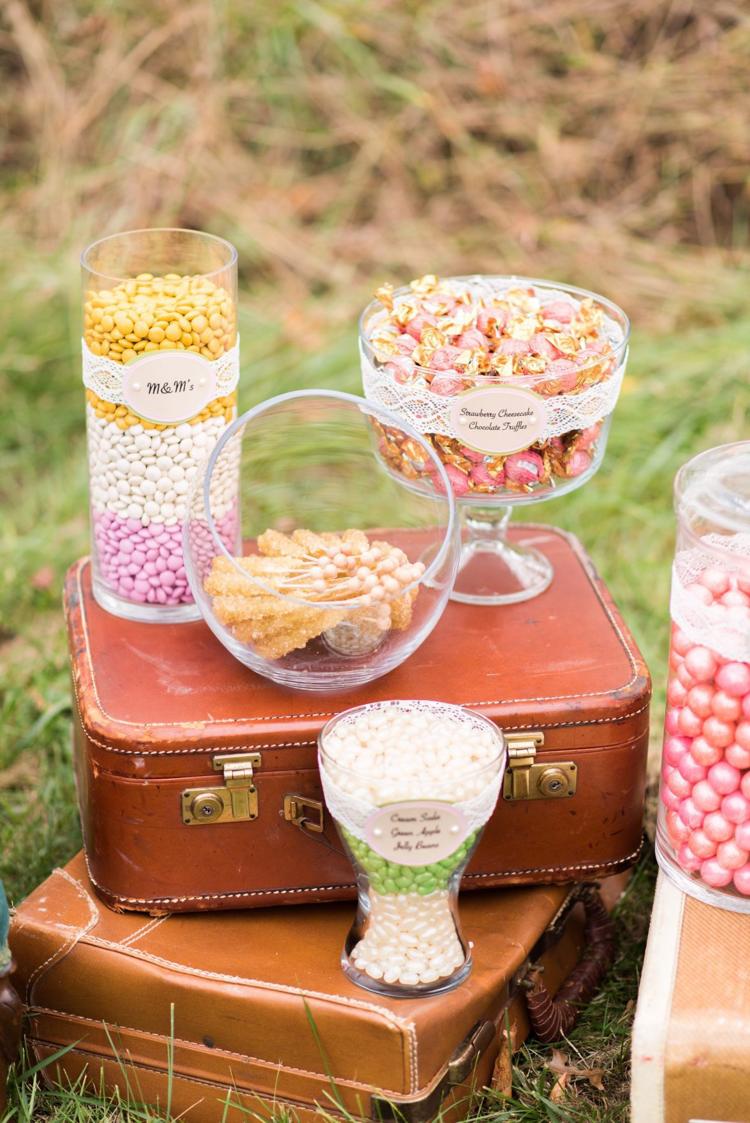 Owners Tiffany and Dave Unger have been carting their mobile bar around the St. Louis area since 2016, catering to both public outings and private events. They've been a part of outdoor movie nights before and enjoy providing tasty beverages to event attendees. Tiffany Unger says they can provide beer, wine and cocktails, along with mocktails for those who aren't imbibing. The Wandering Sidecar Bar can also do signature cocktails, which Unger whips up out of a syrup she makes herself.
"We do a blackberry-bourbon lemonade that's been hugely popular," she says. "I've served it at events and booked jobs off that cocktail alone. We also do a raspberry gin fizz made with gin from StilL 630 Distillery and a vodka and sweet-mint tea."
A vendor that might appeal more to kiddos is Stacy's Confectionery Stations. The local company offers custom-designed candy buffets, doughnut walls, pretzel walls and bagel walls that can match any theme or color palette. Owner Stacy Ancel works with high-quality, name-brand candy that can be set up in fun jars of varying sizes. Customers often come to her not knowing what they want and let her take over, leading her to switch up her buffet each time.
"I never do a candy buffet the same," she says. "I try to make each one interesting, and so I set it up on my dining room table and play around with it. I want [the buffet] to be a piece of art that adds to the décor of the event."
Ancel notes that some of her most popular setups include M&M's and Sixlets because of their bright colors and how they can be layered in a jar. Lollipops are also popular to top a favor bag or jar of candy because they add a festive touch.
Whether an outdoor movie night is for a few family members and friends or is a large-scale event with hundreds of people, FrontYard Features and a variety of St. Louis vendors can add extra pizazz and color to make sure it's a night everyone will be talking about for years to come.
FrontYard Features, fyfoutdoormovies.com
Stacy's Confectionary Stations, 314-330-0436, stacysconfectionerystations.com
The Wandering Sidecar Bar Co., 314-323-1131, thewanderingsidecarbarco.com