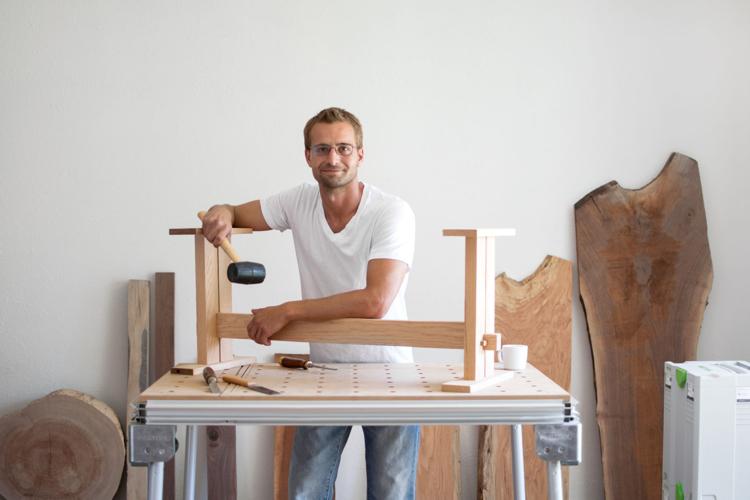 NN Made takes an eco-friendly and artistic approach to handcrafted indoor and outdoor furniture.
The St. Louis-based eco-friendly furniture company NN MADE is bringing the beauty of the outdoors into your home. More specifically, NN MADE custom designs and handcrafts long-lasting, locally sourced hardwood pieces that flow seamlessly through your abode, from living, dining and bedroom furniture to patio tables and outdoor sofa sectionals.
"Nature always is the best designer," says NN MADE designer and craftsman Nikk Azmanov. "With each piece, I try to change the wood as little as possible. I take what nature has given and find the appropriate project and person for it."
Three years ago, Azmanov launched NN MADE with his wife, Nicole – hence the business name echoing their first initials. Azmanov custom designs and hand makes each piece, while his wife, an environmental consultant, ensures every material he uses is sustainable and eco-friendly, from locally sourced wood to nontoxic, low-VOC (volatile organic compound) finishes. "We make things that won't harm people and the environment and [that] promote clean air quality," Azmanov says. "Our philosophy is, if there's a better way to do it, it's our responsibility to use it."
Azmanov, whose education is rooted in art – from fine art as a child to graphic design as an adult – is a self-taught furniture maker, practicing woodworking for the past six years to hone his skills. "Interior design is my biggest passion in the design world, and I enjoy working with my hands, so building furniture was the best way to play to my strengths," he says.
NN MADE's custom furniture-making process all starts with the wood. "We strive to understand the wood from the beginning, from the tree in the forest – understand its properties and how it grows, and how it's going to behave as furniture in your house," Azmanov says. The company uses hardwoods, namely walnut, white oak, maple, cherry and elm, from local urban log recyclers who have reclaimed trees that have fallen during storms or been felled for other reasons.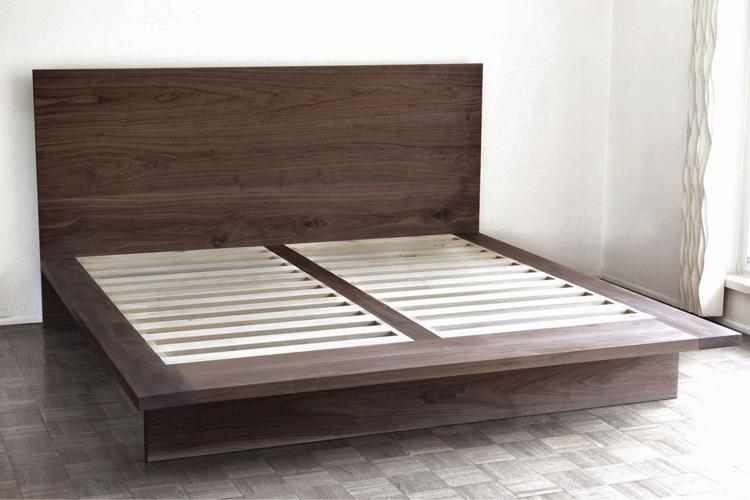 The sustainable business offers an outdoor furniture line and two indoor furniture collections, with another indoor collection in the works. Heartland, a rustic line, features sturdy, homey farmhouse-inspired dining tables, coffee tables, bed frames and patio tables. Durven is a modern, minimalist collection with solid, sleek dining sets, coffee tables and bed frames. And the outdoor line features lounge chairs and sofa sectionals for exterior living spaces.
The company's new line, to be launched within the next year, will feature live-edge wood and will include wood-slab dining tables and coffee tables with stainless steel legs and glass inserts.
Whereas many designers have one distinct style, Azmanov prefers to create both rustic and modern pieces – and combinations of the two – that will be fashionable and functional in today's homes and also last for generations. "We live in such a diverse city, with so many different kinds of people and architecture – and different tastes, accordingly," he says, noting that clients who reside in the city often opt for NN MADE's modern Durven pieces, while those who live in the county prefer the rustic Heartland line. "The farmhouse dining tables are the most popular," he says, adding that some of the pieces have been made from local reclaimed barnwood.
When clients order furniture from NN MADE, it's designed and handcrafted to order, Azmanov says. During a consultation, he takes into account the vibe of the client's home and incorporates that into each piece. "We're building furniture for people, so they're at the center of it," he says. "I keep them on my mind and show them photos throughout the design-and-build process to make sure they will be happy with their one-of-a-kind piece."
Orders can be placed on the company's website. Smaller pieces take from two weeks to a month to make, while larger furniture can take up to two months to complete.
The business has also handcrafted custom commercial projects, including pieces for Reeds American Table in Maplewood. Azmanov designed and built the restaurant's second-floor wine room, as well as the wooden bar seating area lining the establishment's front window.
Although the majority of NN MADE's work is residential, Azmanov loves not knowing what type of order is going to come in next as he strives to build the perfect piece for every client and project. "I like playing around with my own designs and seeing what new client orders will bring," he says. "It keeps me on my toes."
See examples of NN MADE's gorgeous quality work on its Facebook and Instagram pages.
NN MADE, 314-587-9425, nnmade.com