Although the annual Ladue News Show House has now closed for the year, it will be publicly revealed in next week's issue with comprehensive room tours detailing how 11 local designers and landscaping professionals have transformed the home. Until then, get to know the experts behind the newly decorated abode at 110 Dielman Road.
June Roesslein Interiors
Anne Smith and Liz McGovern bring a combined 50 years of experience to two rooms in this year's Show House: the bathroom and solarium guest suite. "The creative process of envisioning and implementing is a thrill," Smith says. "Just as important is the relationships that we have with our clients. They become part of our extended family." As far as the team's design aesthetic, Smith says the pair are professionals, which means what they create reflects what the client wants – not a showcase of their personal preferences. "What makes our profession so very interesting is the variety of projects that we're hired to create," she says. "Each project and client is unique!"
June Roesslein Interiors, 10411 Clayton Road, No. 206, Frontenac, 636-394-1465, juneroesslein.com
brooksBerry Kitchens and Baths
Design work from brooksBerry Kitchens and Baths has been seen across the country in the pages of magazines like Architectural Digest, Traditional Home and Better Homes & Gardens. Designer Amy Herman of brooksBerry took on the powder room in the Show House. "Designing spaces that evoke strong emotions by the thoughtful use of color, lighting, pattern and textures is what I love about my job," she says. "When a client walks into a space and feels emotionally transformed, I know I've done something significant." Outside of the Show House, Herman says she works on any project with cabinetry needs: kitchens, bathrooms, laundry rooms, mudrooms and wet bars, to name a few.
brooksBerry Kitchens and Baths, 751 Old Frontenac Square, Frontenac, 314-872-7720, brooksberry.com
The Great Cover-Up
Designers Teddy Karl, Melissa Hummel and Liz Basler of The Great Cover-Up brought an element of regality to the master bedroom suite in the Show House. "I think we would all say that we are traditional, but love a touch of the unexpected or whimsical," Karl says. This team is a full-service firm, Karl notes, so in their typical projects they may be doing anything from aiding a downsize to designing a new space. Hummel calls the process a joy. "What I like most about designing is the pleasure taken in seeing a client 'make their dreams come true,' and helping them develop their unique style," Hummel says.
The Great Cover-Up, 9708 Clayton Road, Ladue, 314-995-5701, greatcoverupdesign.com
Yours by Design
CJ Knapp loves being a designer. "Every day is different, full of color and so many choices," she says. "There's always something new to learn about design, products and construction. I love being a part of our clients' lives, helping them to realize the potential beauty in their homes." Knapp, the designer behind Yours by Design, describes her style as comfortable, functional and beautiful – elements she certainly added to the loft space in this year's Show House. Knapp says she works on a plethora of project types, many of which are entire homes or new builds.
Yours by Design, 314-283-1760, cjknappinteriors.com
Gigi Lombrano Interiors
Designer Gigi Lombrano works on everything from advanced art installations to designing new homes to refreshing old rooms, but the spaces and items aren't her favorite part of the job. "The terrific clients I've been privileged to meet over the years" are the best part, she says. "Otherwise our paths would never have crossed." Lombrano brings elements of classic design to all her projects, noting that could range from neotraditional to contemporary. "I like for projects to be as timeless as possible and to showcase the personality of each client," she says. Look for her work in the dining room of this year's Show House.
Gigi Lombrano Interiors, 314-707-7291
Victoria Dreste Designs
Vicki Dreste brings 30 years of design experience to the Show House's reimagined hearth room. She describes her aesthetic as classic, with modern touches making appearances in her updated traditional rooms. Dreste works primarily on residential spaces, designing any area of the home. "I like the creative aspects," she says of her work. "I also like the beautiful products I work with – and I like knowing I have helped my client make their house their home."
Victoria Dreste Designs, 314-308-5759, victoriadreste.com
Dau Furniture
Designers Linda Williams and Ruth Nowlin of Dau Furniture brought touches of retro and comfort to the lower level family room in the Show House. Balance is the running theme between both designers' aesthetics. "If the color, texture, shape and scale are pleasing, then it just feels right," Nowlin says. A complimentary design service is available to customers of Dau Furniture, which is the oldest furniture store in the greater St. Louis area. "What I enjoy most about this field is that it never gets boring or routine because each project is unique," Williams says.
Dau Furniture, 15424 Manchester Road, Ellisville, 636-394-3005, daufurniture.com
Forsyth
Forsyth is known for its exotic animal hides stretched across luxurious and vintage furniture pieces. Three décor pros from the company – Annie Genovese, Maggie Genovese and John O'Hara – worked together on the Show House great room to bring that same level of glam juxtaposition to Ladue. "We started Forsyth about three years ago as a source for beautiful, one-of-a-kind furniture pieces and home décor luxuries fashioned from natural hide," Annie Genovese says. "We've attracted the world's top designers, like Suzanne Tucker and Ken Fulk, as well as celebrity fans like Diane von Furstenberg, Tommy Hilfiger and Jessica Simpson."
Forsyth, 314-422-1118, forsythart.com
Tori Design
Tori Webbe-Hunt of Tori Design has 31 years of experience and an eye for classic and eclectic design, which can be seen in her rustic accessories in the kitchen and butler's pantry of the Show House. "I love seeing a project from start to finish," she says, explaining she works on all kinds of interior design projects, from residential to corporate offices to hotels. "And I love how happy my clients are when it's all finished … I feel it is my job to guide my clients to bring their vision to life."
Tori Design, 314-662-4050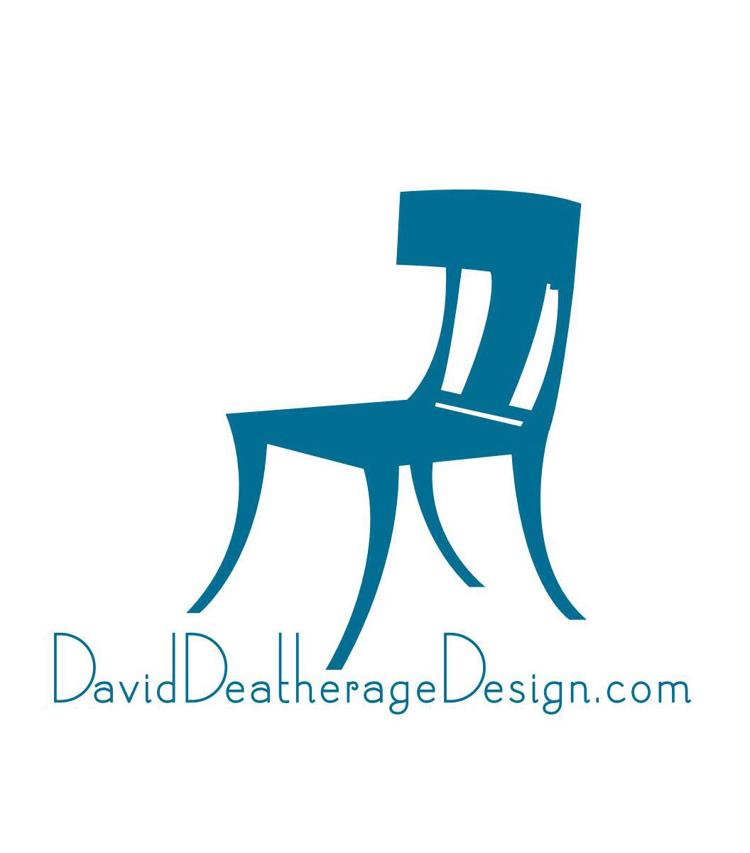 David Deatherage Design
Award-winning designer David Deatherage combines the clean lines of the 1960s with hints of glitz and shine for his clients – as well as in the Show House guest bedroom. "I enjoy working with clients to create something special that enriches their lives," Deatherage says. "I think I'm known for a luxe version of midcentury modern, but I do work in other styles. I think the common theme is always a touch of glamour." Love that type of furniture? David Deatherage Design sells vintage modern pieces.
David Deatherage Design, 314-495-3719, daviddeatheragedesign.com
Chesterfield Valley Nursery
Jim Graeler and his daughter, Andria Graeler, of Chesterfield Valley Nursery, took the overgrown outdoor space at the Show House and created manicured, autumn-perfect landscaping. Jim Graeler, who has nearly 40 years of experience in the landscaping field, says his favorite part of the work is transforming spaces into something exciting. Andria Graeler notes that hers is "being able to [work] alongside Jim and assist with his designs while also being able to learn, as well as make suggestions of my own." The team typically works on residential projects and tackles everything from plantings to irrigation to fire pits.
Chesterfield Valley Nursery, 16825 N. Outer 40, Chesterfield, 636-532-9307, chesterfieldvalleynursery.com