Peek inside the 2017 Ladue News Show House at 110 Dielman Road. This Ladue estate comprises a 1930s cottage and a large, modern expansion – a combination that creates a one-of-a-kind space for this year's designers to decorate. Each week since Sept. 22, LN has been inviting readers behind the scenes to see the designers' inspiration, original design boards and more. This week, learn about the inspiration and plans for the family room – lower level, powder room and guest bedroom.
Next week, pick up the Oct. 20 edition of LN for the remaining room previews, in advance of the Show House's big reveal in the Nov. 3 issue. The Show House opened for tours last Friday, Oct. 7; to learn more about it or to buy tour tickets, click here.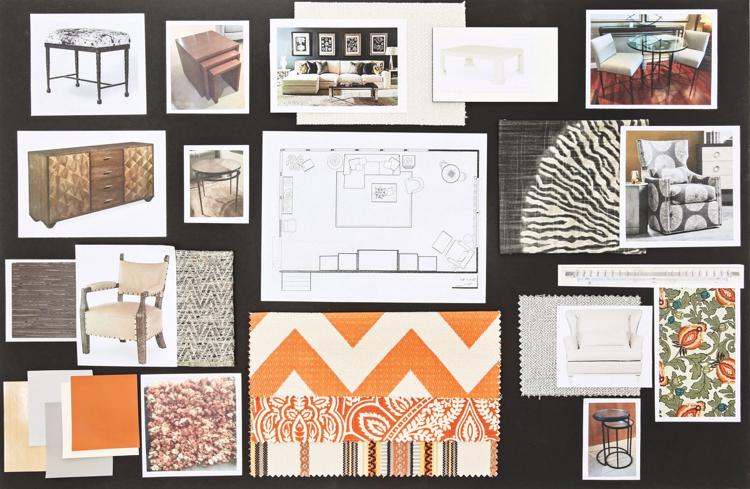 Family Room – Lower Level | Designers: Ruth Nowlin and Linda Williams of Dau Furniture
Comfort is the name of the game in the family room in the home's lower level. Designers Ruth Nowlin and Linda Williams of Dau Furniture worked on that room, aiming for a 1960s and 1970s vibe while keeping the design practical for modern living. The room centered on a retro hue that's currently back in style: orange.
Dau Furniture, 15424 Manchester Road, Ellisville, 636-394-3005, daufurniture.com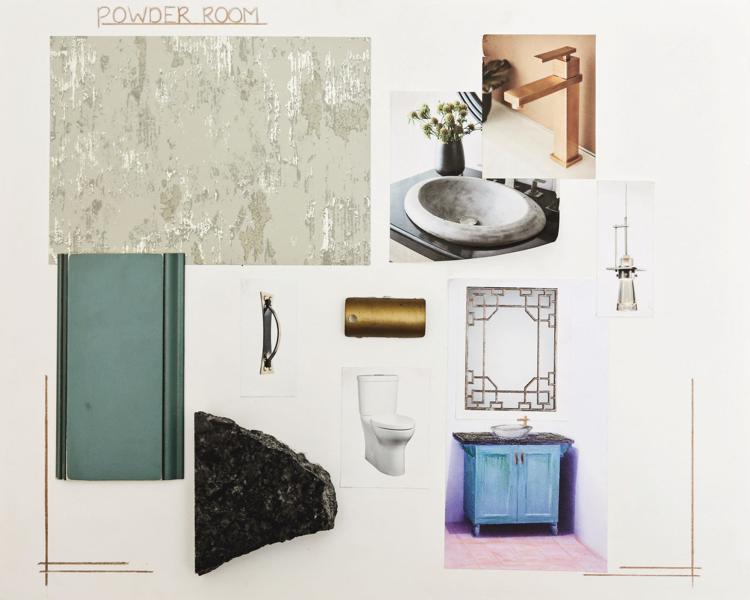 Powder Room | Designer: Amy Herman of brooksBerry Kitchens and Baths
In a home with so many natural elements, the powder room simply didn't fit. Amy Herman of brooksBerry Kitchens and Baths says the original contemporary design and lack of lighting were her main struggles. "I'm trying to be extremely mindful of the overall aesthetic of the house," she says. "I knew our changes were going to make a big impact."
brooksBerry Kitchens and Baths, 751 Old Frontenac Square, Frontenac, 314-872-7720, brooksberry.com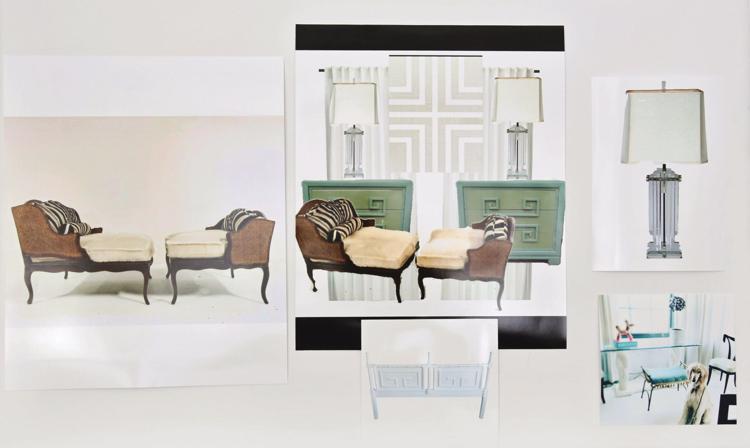 Guest Bedroom | Designer: David Deatherage of David Deatherage Design
"The [guest room] has beautiful light and a gorgeous view of the backyard," says designer David Deatherage of David Deatherage Design, noting his overall theme for the space was chic, relaxed elegance. The room provided a few challenges, though, including a tight turn to enter the space. This physically limited the pieces Deatherage could bring into the room, and he instantly excluded the canopy bed he originally considered using.
David Deatherage Design, 314-495-3719, daviddeatheragedesign.com