From the bedrooms to the bathrooms, nearly every space at 110 Dielman Road was decorated and redesigned by local professionals for the 2017 Ladue News Show House. For roughly a month now, behind-the-scenes coverage each week has sought to convey the design process and introduce the experts; now, LN's pinboard coverage concludes with the kitchen and butler's pantry, downstairs bathroom and landscaping – before unveiling the finished spaces in the magazine's big reveal in the Nov. 3 issue.
The Show House is now open for tours, with this Sunday, Oct. 22, the last day to visit. Tickets and more information can be found at laduenews.com.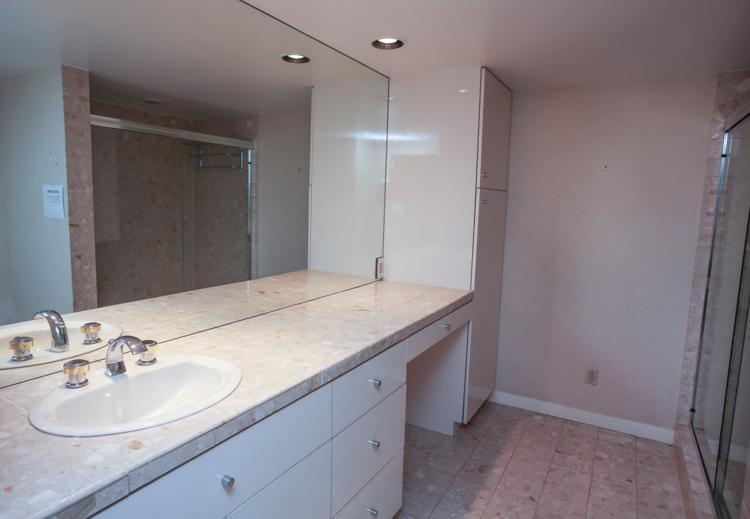 Bathroom | Designers: Anne Smith and Liz McGovern of June Roesslein Interiors
Anne Smith and Liz McGovern of June Roesslein Interiors decorated both the solarium guest bedroom and the adjoining bathroom. McGovern says the toughest part of decorating the bathroom was making the existing high-gloss cabinetry match the rest of the space. "We did our best to downplay that aspect of the room," she says, noting the natural textures and hues her team brought in.
June Roesslein Interiors, 10411 Clayton Road, No. 206, Frontenac, 636-394-1465, juneroesslein.com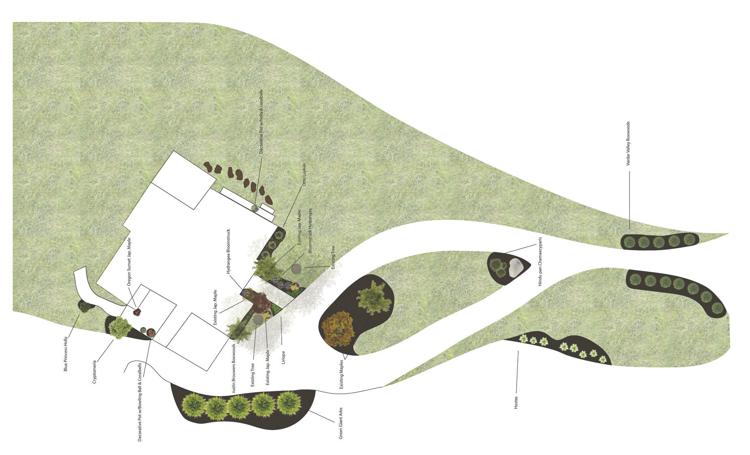 Landscaping | Designers: Jim and Andria Graeler of Chesterfield Valley Nursery
Chesterfield Valley Nursery is taking the Show House's outdoor areas from overgrown to opulent. From colorful flowers to ornate Japanese maples, Jim Graeler and his daughter and design assistant, Andria Graeler, focused on making a statement with the landscaping. "Immediately when you come on the property, it's bam!" Andria Graeler says of the vibrant, updated look.
Chesterfield Valley Nursery, 16825 N. Outer 40, Chesterfield, 636-532-9307, chesterfieldvalleynursery.com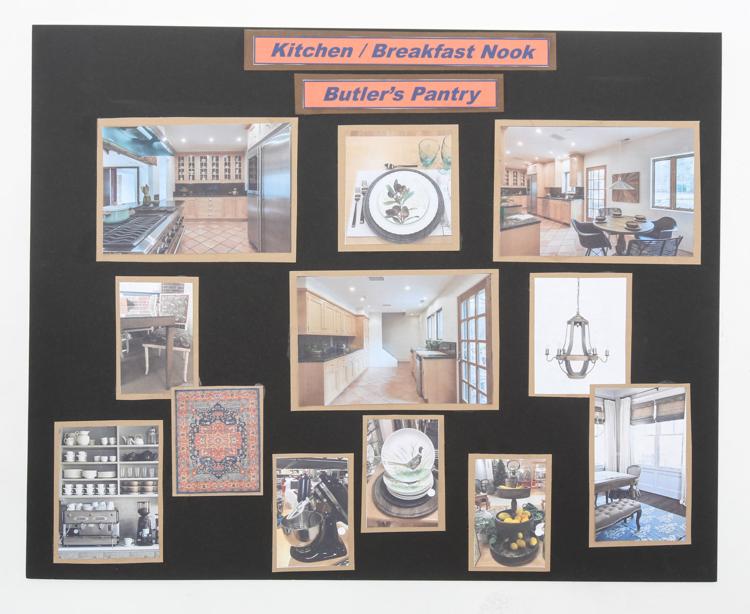 Kitchen/Butler's Pantry | Designer: Tori Webbe-Hunt of Tori Design
The Show House features an expansive kitchen complete with blond cabinetry, dark countertops and a modern pass-through. "I like the rustic look [of] the room," says designer Tori Webbe-Hunt of Tori Design. "It has lots of great windows and looks over the beautiful hearth room." Webbe-Hunt focused on making sure the kitchen coordinated with the rest of the home and retained the same warm, inviting feel.
Tori Design, 9320 White Ave., St. Louis, 314-662-4050