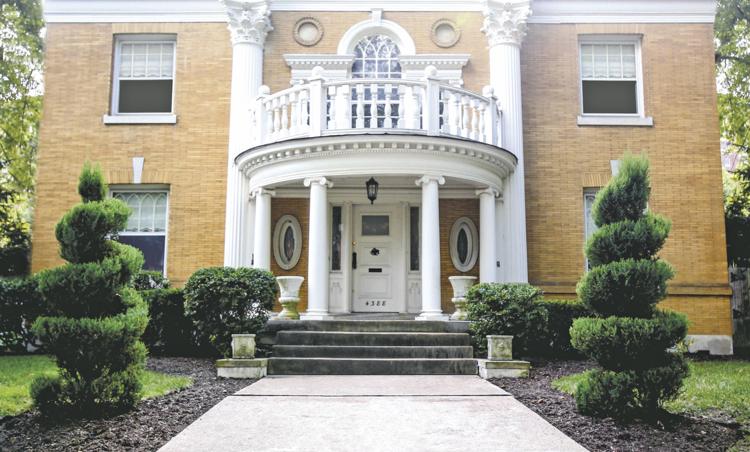 A widow, a debutante, a businessman – each formerly inhabited a historic property in the Central West End, completed in 1897, and that property, located at 4388 Westminster Place, was chosen as this year's sixth annual Ladue News Show House.
Local interior designers were selected to transform 12 rooms to exhibit their creativity and vision, and the landscaping was also completely reworked. They've been at work on their designated rooms since late September and will complete them by Oct. 16 – less than two weeks away.
The designers may well encounter exciting challenges in this year's Georgian-style house, found in the celebrated neighborhood of Fullerton's Westminster Place. The home was originally designed by architects George D. Barnett, John I. Haynes and Thomas P. Barnett, whose firm, Barnett, Haynes & Barnett, famously designed the Cathedral Basilica of St. Louis.
The home first sold to Julia C. January on March 13, 1897, and its three stories feature seven bedrooms, two remodeled bathrooms and a remodeled kitchen. The yellow-brick exterior displays two-story Corinthian columns that flank either side of a projecting pavilion and Palladian window.
On walking through the entrance and following the sweeping grand staircase, one can easily imagine the families who resided there in the past 100-plus years. There was January, who invited guests to a quiet wedding for her daughter at the home in 1902. The Switzers hosted debutante parties there in 1929 for their daughter Stella Switzer. The Langan family lived there for many years and owned a moving and storage company.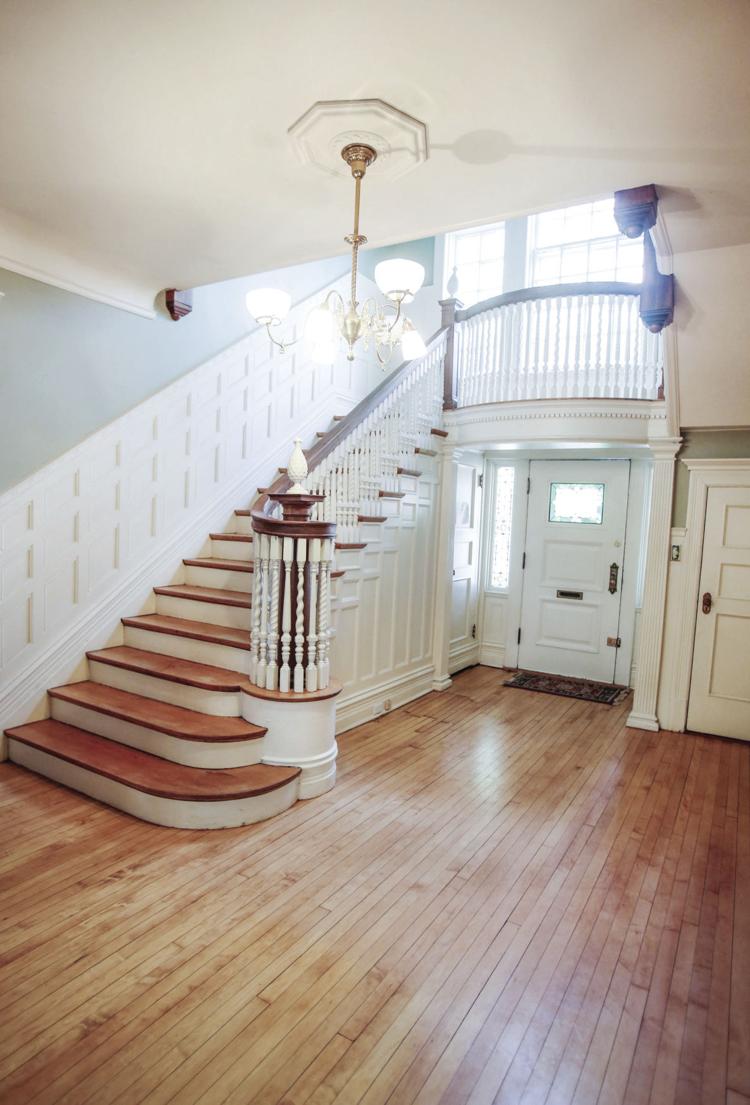 As was typical for homes built in the late 19th century, most rooms include a fireplace. The central hall leads to a staircase with a landing overlooking the front lawn. A spacious office or den on the second floor is lit by large bay windows, and the third floor boasts an expansive bonus room. Plans for this home resemble those of other houses in the neighborhood, even if their façades differ greatly.
The name of the neighborhood, Fullerton's Westminster Place, might sound familiar. According to Charles C. Savage's book Architecture of the Private Streets of St. Louis, it contains "more residences of architectural interest than any other comparable blocks in the city." The homes reflect a variety of architectural trends such as Romanesque, Italian Renaissance and Colonial Georgian. "What separates Fullerton's Westminster Place from the nonprivate streets is the variety and quality of its houses," Savage writes.
The neighborhood, originally private, is named after Union Army veteran and attorney Joseph Scott Fullerton, who purchased the tract of land in 1882 from the Charter Oak Insurance Co. of Hartford, Connecticut. By 1895, 31 houses had been constructed. After Fullerton's death two years later, his daughter, Mary, completed the neighborhood's development, which includes the former home of famed poet T.S. Eliot. Eliot's parents and siblings resided at 4446 Westminster Place from 1905 to 1919, though Eliot lived there only a short time before leaving St. Louis for Harvard University.
Savage writes that "nearly every important architect working at the turn of the century is represented" in Fullerton's Westminster Place. Barnett, Haynes & Barnett, as noted, was a prominent architectural firm in the city that's credited for the design of many hotels throughout the country. Thomas Barnett even designed the Palace of the Liberal Arts for the 1904 Louisiana Purchase Exposition, more popularly known as the St. Louis World's Fair.
From its inspired architects and vibrant façade to its storied neighborhood, 4388 Westminster Place boasts bountiful historical connections. Ever-evolving in the 119 years since it was built, the regal residence will evolve once more as this year's Show House – and we can't wait.
The Show House opens to the public from Sat., Oct. 22, through Sun., Nov. 6 (closed on Mondays). To learn more or to buy tickets, click here.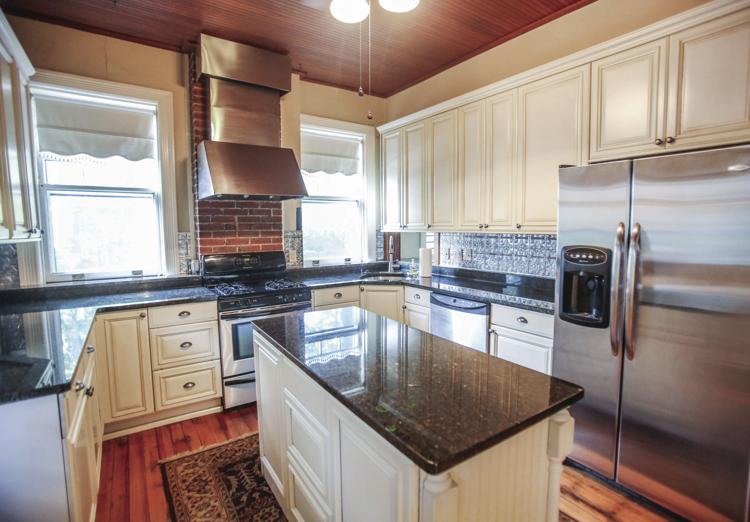 THIS YEAR'S DESIGNERS
Foyer/Staircase/Landing: Channing Glover and Maria Lesko of C&M Interiors
Third-Floor Landing: Anne Smith and Liz McGovern of June Roesslein Interiors
Dining Room: Teddy Karl and Melissa Hummel of The Great Cover-Up
Living Room: Victoria Dreste of Victoria Dreste Designs
Family Room: Jan Alred, Amanda Matzke and Robert Van de Wiele of Ethan Allen Retail Inc.
Breakfast Room/Kitchen: David Deatherage of David Deatherage Design
Den/Office: Dottie Eaton of Design Style
Bedroom NO. 1: Suzanne Tullock of Suzanne Tullock Interiors
Bedroom NO. 2: Tamsin Mascetti, Rachel Puryear and Emily Tebb of Tamsin Design GroupMaster Bedroom: CJ Knapp of CJ Knapp Interior Design
Music Room: Anne Smith and Liz McGovern of June Roesslein Interiors
Bonus Room: Gigi Lombrano of Gigi Lombrano Interiors
Landscaping: Jim Graeler of Chesterfield Valley Nursery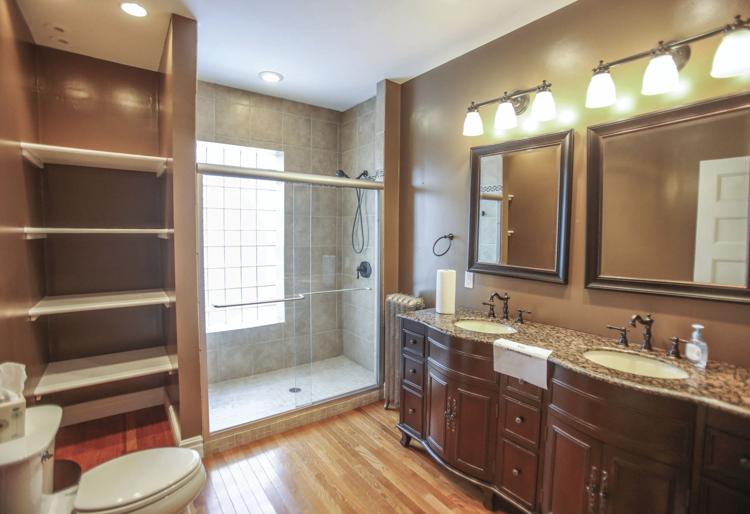 Thank You, Glennon Guild!
Ladue News would like to thank one of our partners, Glennon Guild, for its generous help in making the Ladue News Show House a success. Glennon Guild volunteers are the volunteer force behind the Show House. They work registration and tours throughout the home's opening and public run, and we thank them for what is sure to be another great year.
Glennon Guild is an organization of women committed to SSM Health Cardinal Glennon Children's Hospital in advancing the welfare of the hospital and its patients through fundraising and volunteering. The organization, made up of 300 volunteers, has been spearheading the Glennon Card program since 2011. The program allows shoppers who purchase the card to receive 20 percent discounts at more than 300 stores, restaurants and salons from Oct. 21 to Oct. 30. All purchases benefit patients at the hospital.