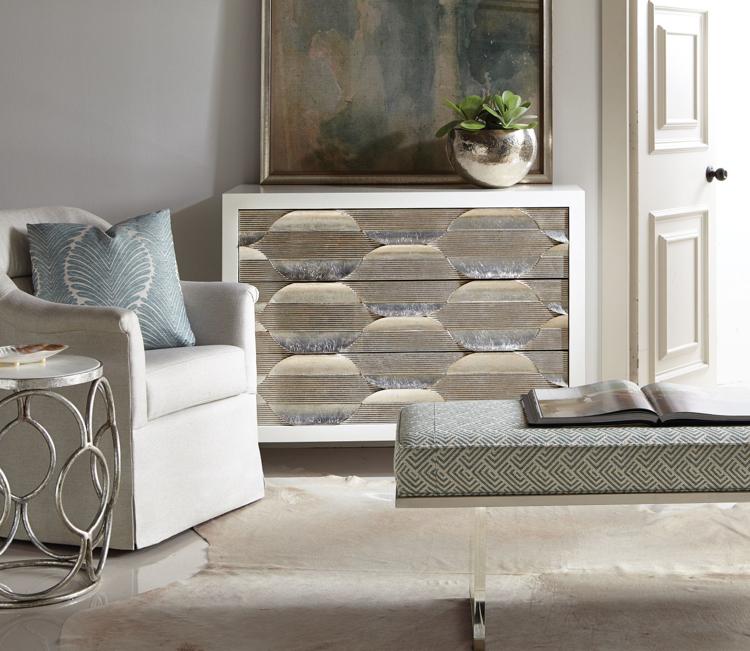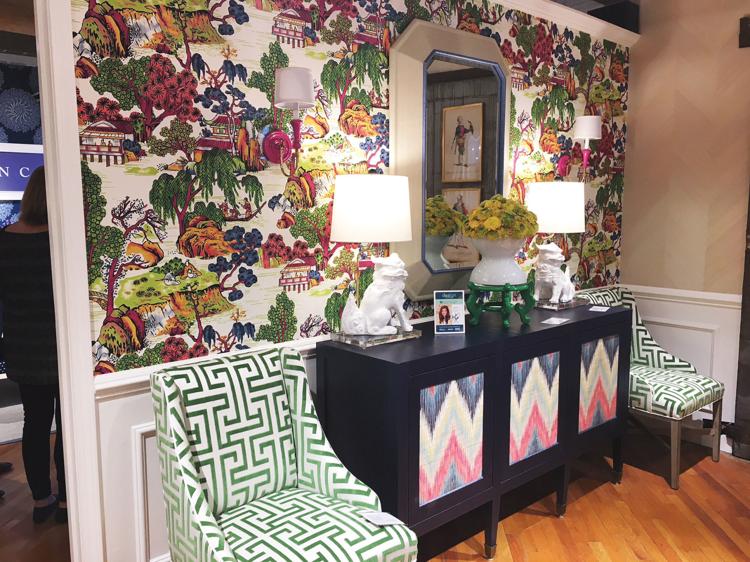 Twice a year, in April and October, interior designers, editors, bloggers, publicists and other industry professionals journey to the American mecca of home décor: High Point Market. Located in High Point, North Carolina, and far and away the largest (and arguably most important) home furnishings market, it's the epicenter of all that's new and directional. LN caught up with three St. Louis designers on their return from it and asked them to share their impressions of style, color and product trends.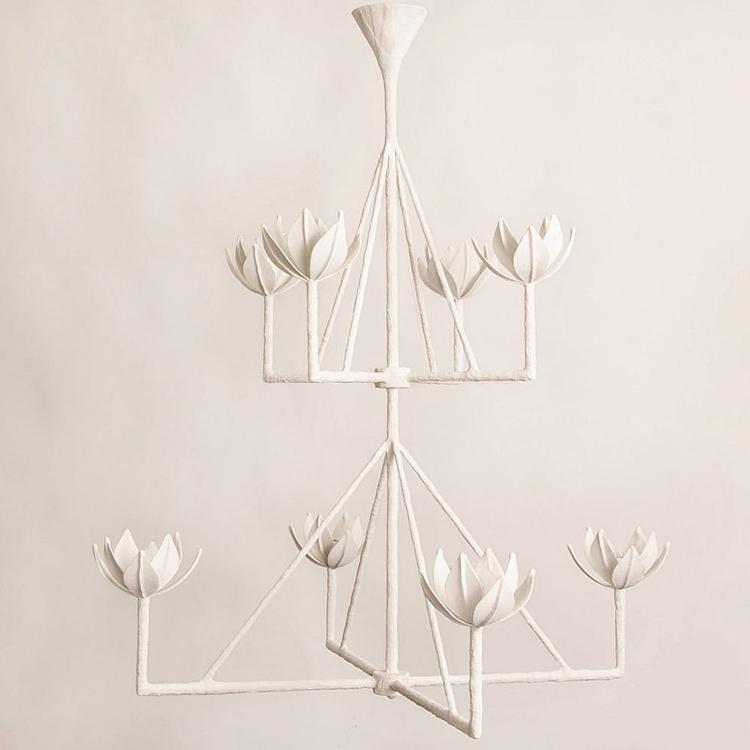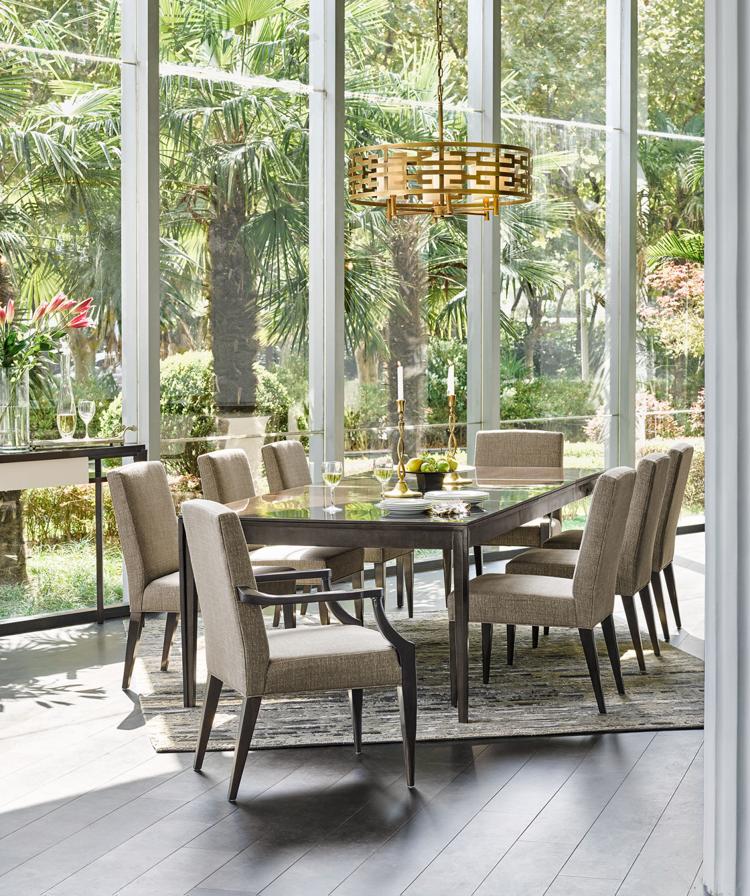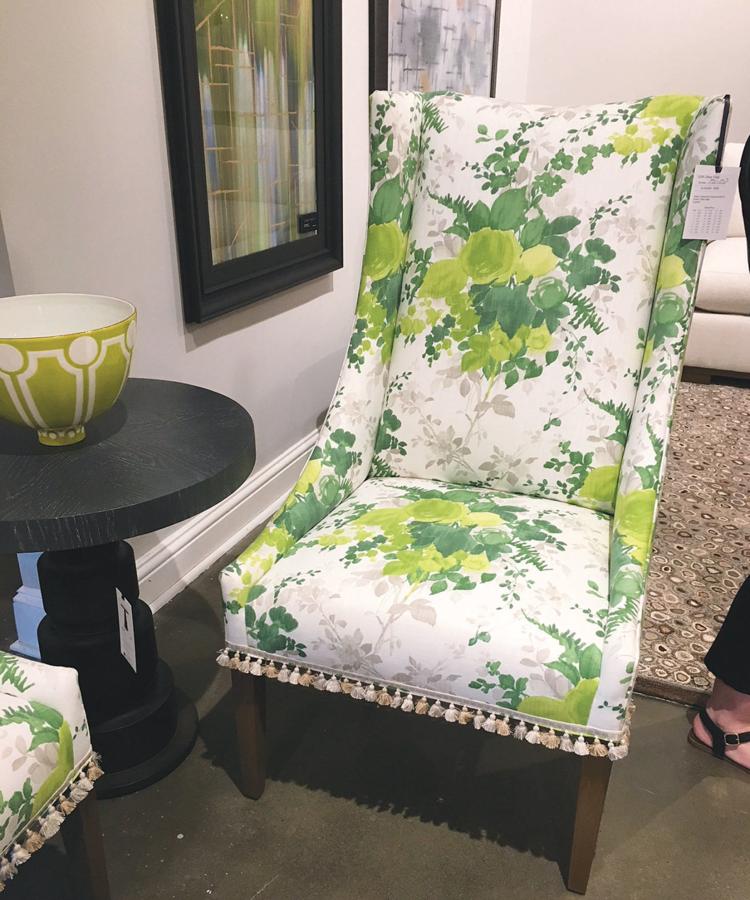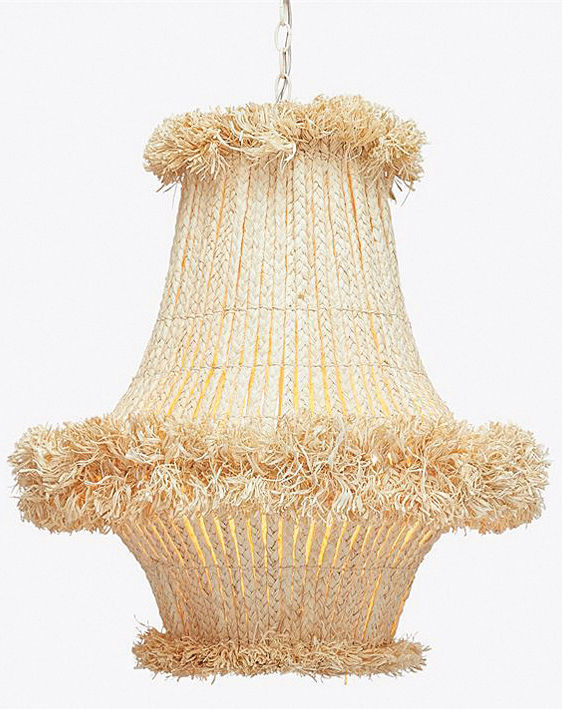 Style Trends
The return to traditional – with a twist – was one of the biggest stylistic takeaways for Carolyn Brotherton, showroom manager at Design & Detail, a to-the-trade showroom in Maplewood. She calls the trend "new traditional." Think case-good finishes with richness and depth, and classic chair and sofa frames updated with colorful prints that keep such frames from looking stuck in the past.
"We're also seeing darker stains come back," Brotherton adds. "Furniture got kind of casual for a while, with dry finishes, wire brushing and cerusing. That look has been knocked off a lot, and it's hard to find nicer finishes with a lot of depth, so manufacturers are starting to bring them back."
"There definitely is not one singular direction of style at the market," says Amie Corley, principal of Amie Corley Interiors. "It's really a little bit of everything." Her own preferences lean toward resources that specialize in California natural or classic traditional with updated silhouettes and bold colors. "My favorite showrooms and vendors have a more transitional approach, using classic silhouettes updated in more youthful fabrics and colors."
Perhaps the best example at the spring market was a look Corley calls "granny chic." "Granny chic is back in a big way," she says with a laugh. "Think walls and furniture upholstered in the same fabric but with a younger spin. [It's] bold colors and patterns repeated on both upholstery and curtains and lots of natural textures used to balance all the color and pattern. I love a patterned sofa, and there were striped and floral ones everywhere."
But Michael Jetter, a young St. Louis designer on staff at Robert Idol Design who has a distinct preference for quiet, streamlined contemporary looks, kept his eyes trained on an entirely different aesthetic at the market. "A lot of what I saw was monochromatic – plain walls and very plain furniture with pops of color," he says.
Color Directions
Like the almost unlimited style offerings, High Point Market enthralled buyers with a wide range of colors and palettes, from those all-important neutrals to fresh, unexpected hues that convey newness. In that regard, green was probably the single most important color to emerge from the spring event.
"Mark Sikes' space at Henredon was all shades of green and natural – one of my favorite combos," Corley says. "He mixed grass green, spring green, ivory, jute, walnut and brass. The monochromatic use of all shades of green, tempered with natural textures and brass, was really beautiful."
From Brotherton's perspective, a more dramatic shade of green stole the show. "Emerald green was a hot color [especially on upholstery]," she says. Soft, cosmetic blush and the perennially popular blue-and-white combination also played important supporting roles.
The Mix, Not the Match
As with so many aspects of design, a wide range of metallic finishes was offered, reflecting the all-encompassing trend toward mixing rather than matching. Options spanned cool silver and nickel finishes to warm gold leaf and brass.
"There was a pretty good representation of both the silver and the warmer gold tones, although golden finishes were slightly more dominant," Brotherton says.
"There were definitely more gold and copper tones," Jetter adds. In some cases, both warm and cool finishes were used on the same product. For example, the lighting brand Visual Comfort "had a lot of two-tone fixtures where the outside was polished chrome or nickel, but [there was] this amazing pop of copper or gold on the inside."
Corley's metallic preference continued to dominate at the market: "Brass is still at a peak and will always be my favorite. I love how it warms up a space and gives it a more traditional feel. It is definitely not going anywhere. I think that people are becoming more and more comfortable with mixing finishes, so there is definitely less of a push toward all one finish in a space. I love brass with bronze or brass with chrome. Less 'matchy,' and a move to a more collected look is definitely a shift I see happening in the market."
Amie Corley Interiors, 5235 Lindell Blvd., St. Louis, 314-496-6022, amiecorley.com
Design & Detail, 2731 Sutton Blvd., Maplewood, 314-781-3336, designanddetailstl.com
Robert Idol Design, 4504 Pershing Place, St. Louis, 404-307-0246, robertidoldesign.com