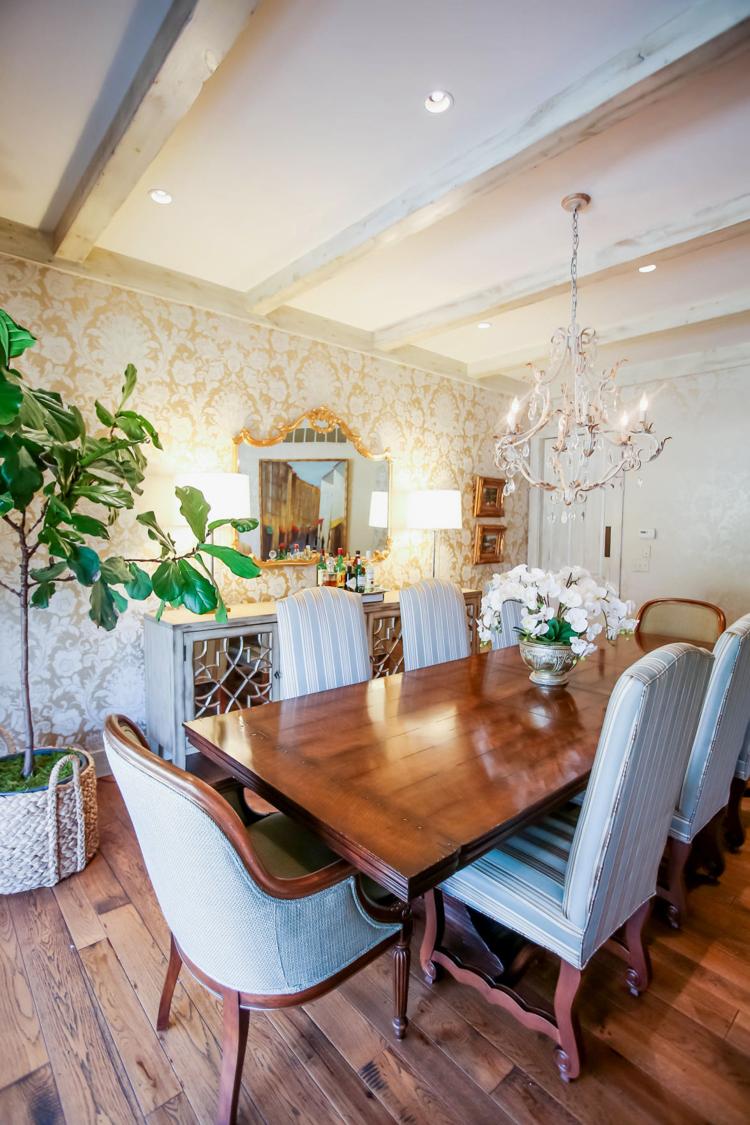 Moving into a new house can be stressful, especially if the former owner's style is different from yours. When such a thing happens, homeowners often call on an interior designer to make the house more of a home.
Carolyn Peterson of Carolyn Peterson Design received a call from a client after she and her husband had moved into their new Town and Country home, and they wanted to do something different with the dining room.
"The wife wanted to do something different, so we went in and worked with golds for a rustic look," Peterson says. "We changed the window treatments and had the chandelier faux-finished a little."
The young couple wanted something formal enough for the home, but liked the rustic touch, too. With the mix of rustic and high-end furniture, the room came together.
"The only real challenge of the room was finding a good compromise of what the husband and wife wanted," Peterson says. "Other than that, the room was really dark, so we were able to lighten it up quite a bit."
Carolyn Peterson Design | 314-703-8007 | carolynpetersondesign.com