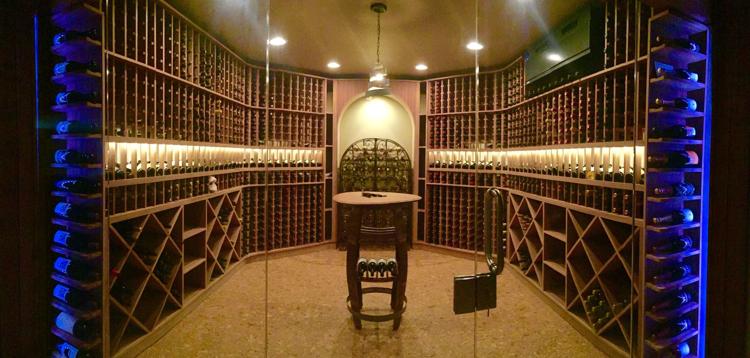 The word storage doesn't bring the most glamorous image to mind. Finding space for bulk items like out-of-season clothes and holiday decorations typically focuses on the practical, not the pretty. But when the item to store is wine, the storage standards change a little – and local entrepreneur Cory Lamp is here to help with that.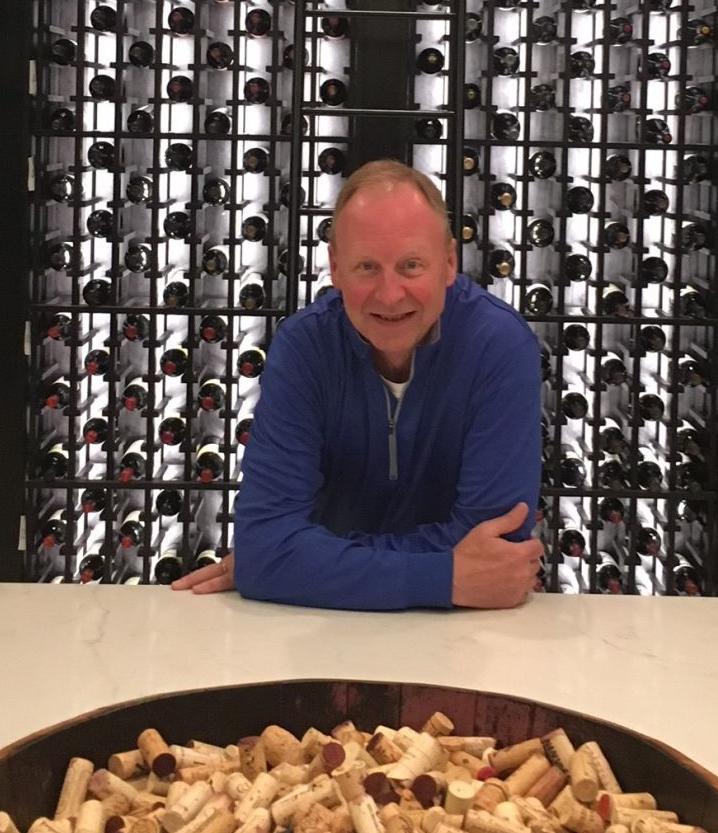 As owner of Lamp Wine Cellars, Lamp says there wasn't a lot of creation and creativity when he worked his corporate job as a consulting actuary. Lamp wanted to make something, and with his longtime love of wine, a career in designing wine cellars just made sense.
But how does one go from the office to the construction site to create such specialty marvels? "I'm a quick learner," Lamp says, noting he has surrounded himself with the right tools and the right people.
Although some people find Lamp through websites like Houzz and Facebook, he explains much of his business comes through custom-home builders. "It always starts with some sort of discussion with the homeowner about what their needs and wants and desires are," he says. Sometimes this occurs by email or phone, but it most often takes place face-to-face. The homeowners and Lamp discuss practical aspects: budget, the design of the rest of the house, the function of the space, entertaining within the cellar and so forth. "And then they can turn me loose!"
"Some people really just want storage," Lamp continues, explaining a wine cellar is more or less a walk-in refrigerator set between 55 and 60 degrees. "Most of the people I'm dealing with say, 'Yeah, I want good storage, but I want it to look good because we're going to show it off.'" Lamp recalls a client who recently invited him to a wine-tasting party in his completed wine cellar; with a two-story wine cellar and ample tasting space, the party of 25 could have fit 25 more, he says.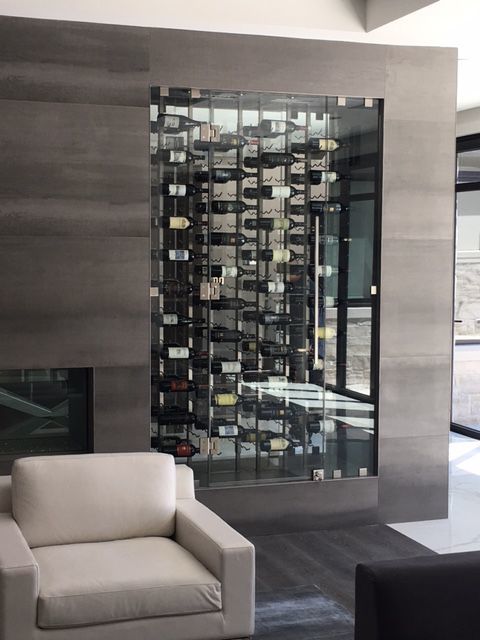 The décor of a wine cellar traditionally leans Tuscan; however, Lamp's portfolio of work showcases designs ranging from traditional to modern to downright edgy. Thick, stone archways and grape motifs are options, as is a slick stainless steel space with a minimalist vibe. It all depends on the homeowner.
Lamp says he most enjoys working on projects with larger spaces that allow him to have a little more fun in the design process. Things like mixed storage options and decorative additions like archways and stonework are personal favorites. He reiterates the cellars' temperatures, explaining that separate wine-tasting spaces may be best for some, as the brisk atmosphere isn't necessarily guest-friendly for extended periods. And although wine cellars and tasting spaces don't have to be large, they certainly are more fun for guests (and Lamp) that way.
As with the design, the cellar's space isn't limited to the basement. "There's been a trend of a lot of first-floor wine cellars," Lamp says. For entertaining purposes, wine storage near the kitchen or dining room makes sense – and if that isn't enough room, a smaller storage space can be placed on the main floor while a larger one is designed downstairs.
St. Louisans looking to add a wine cellar with Lamp may do so at any point in the home design process, from during a custom build to years after moving in. The cellar could take up a large portion of an unfinished basement or simply convert a small closet – whatever works for the homeowner. "I can do pieces of a project; I can do all pieces of a project," he says, noting he can bring in a contractor or begin working with your existing team. Before any construction begins, homeowners see a 3D computer-assisted drawing of the space to verify it's exactly what they imagined. Next, Lamp and his team bring the vision to reality using entirely custom and locally manufactured products. And after that? There's not much left to do but open a bottle.
"It's a feel-good kind of job," Lamp says.
Lamp Wine Cellars, 314-495-3383, lampwinecellars.com