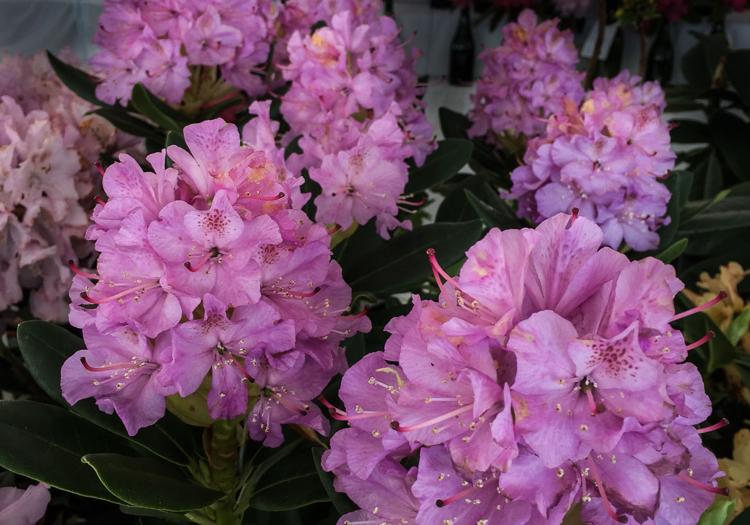 Traveling during the spring makes a great way to enjoy stunning plants that don't like to grow in Ladue – yet you might ask, "How's it possible that any plant wouldn't adore being in a Ladue garden?"
Well, one of the largest groups of flowering shrubs, the genus Rhododendron (Latin for "tree rose"), is picky about soil pH, and although it grows beautifully in the Pacific Northwest and the southeastern states along the Gulf of Mexico and the Atlantic Ocean, it doesn't thrive in our lime-rich soils and during our hot summers.
My inspiration for this column comes from the breathtaking display of cut trusses (flower clusters) of evergreen rhododendrons in the competition show of the American Rhododendron Society's national meeting held a few weeks ago in Eureka, California, home of the giant sequoia and sweet occidental azalea. Rhodies represent a preferred landscape shrub in that climate, where they attain great size. A subgroup of this genus, the ever-popular azaleas, tends to be smaller and may not be evergreen.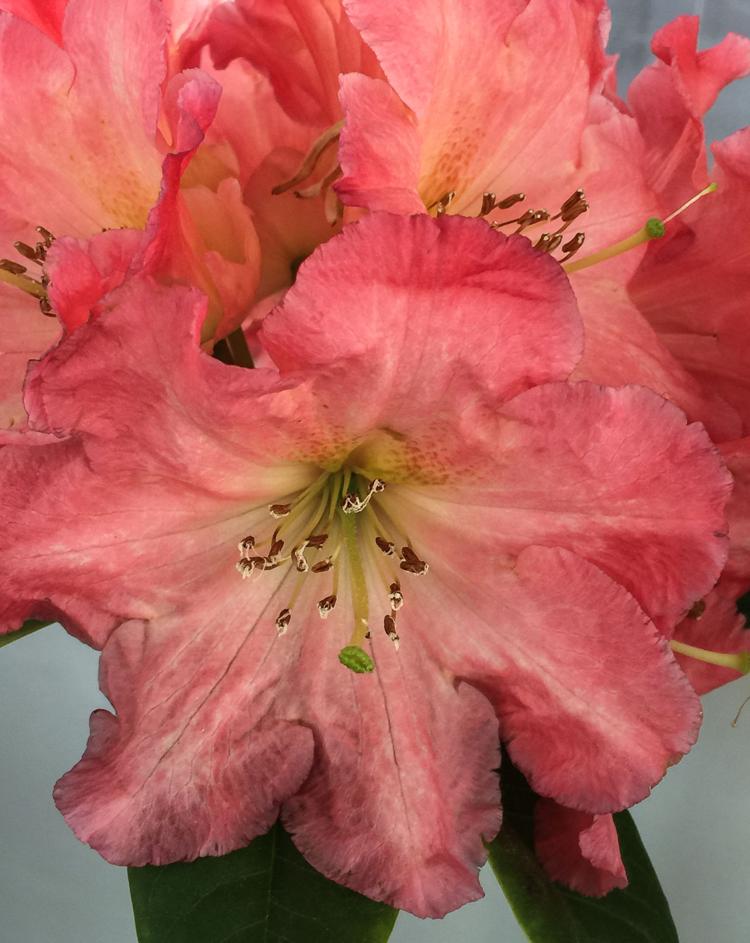 You may have enjoyed the wonderful, long spring bloom in the Rhododendron Glen at the Missouri Botanical Garden and thought about growing some rhodies of your own – but beware! The garden's horticultural staff works a lot of magic to make this beautiful display happen, with substantial soil modification and specially acidified irrigation water. Timid or novice gardeners should leave this genus to the pros.
Still, if you want to prove me wrong, start by selecting a cold-hardy rhododendron cultivar. Although the bright, cheery florist azaleas aren't winter-hardy for us, one good native choice would be the deciduous roseshell azalea, R. prinophyllum.
Next, select a sheltered, semishaded location where evergreens enjoy protection from drying winter winds. Also note that drainage must be perfect, as rhodies suffer from root rot in heavy clay soils.
Dig the largest hole you can, and backfill it with acidic amended soils. Use iron sulfate, peat moss, aged pine bark or composted oak leaves to lower the soil pH.
Plant the rootball high, slightly above final grade, and mulch well. Feed your plants only special acidic plant foods made for azaleas, rhodies and hollies.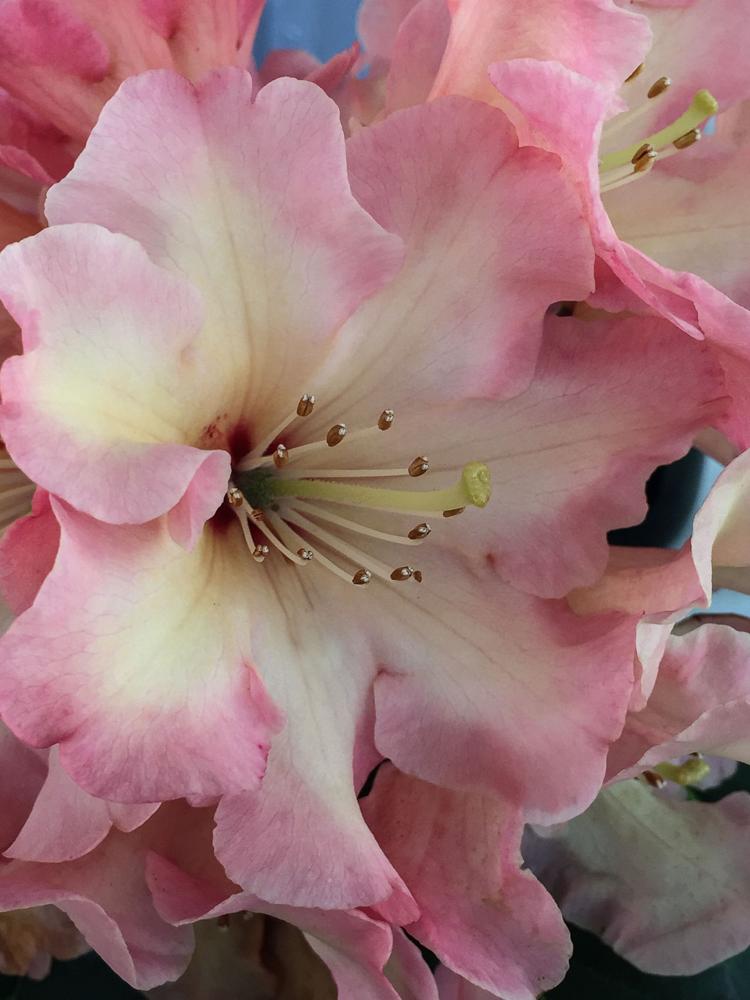 Finally, avoid one common planting mistake: starting small shrubs close to the foundation of a house. Why? Well, over time, some cultivars reach 12 to 15 feet in height and then lean awkwardly away from the wall.
If you decided to forgo this challenge, some places you might visit with fabulous rhododendron displays include the Rhododendron Species Botanical Garden in Federal Way, Washington; Winterthur Museum, Garden & Library in Delaware; Callaway Gardens in Georgia; the Royal Horticultural Society Garden Wisley in England; and the Royal Botanic Garden Edinburgh in Scotland.
To see fantastic shows of native rhodies, visit the Blue Ridge Mountains of western North Carolina and eastern Tennessee in May or June. The 71st annual Roan Mountain Rhododendron Festival takes place June 17 and 18 this year and celebrates the massive natural gardens of pink Catawba rhododendrons on the slopes of the mountain. Pisgah National Forest, on the North Carolina side, sports massive groves of R. maximum, along with showy native mountain laurel. Bloom dates will vary by elevation, but late spring and early summer should be a gorgeous period to visit these areas.