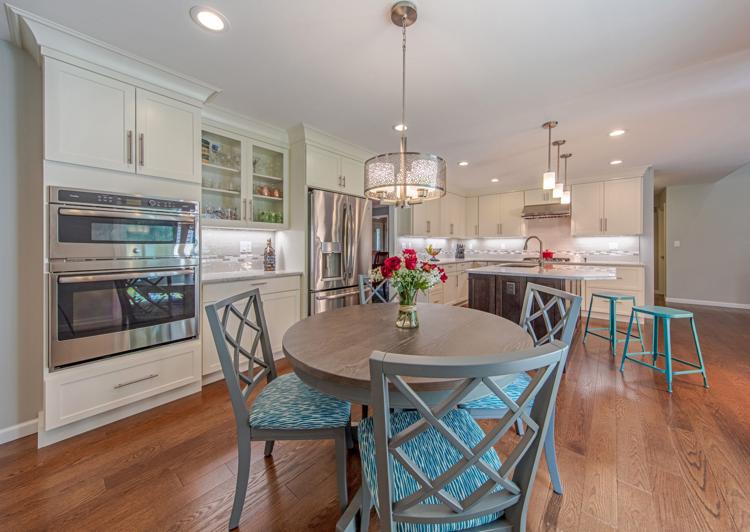 Discussing your project with a designer essentially functions as an interview to determine whether you want to collaborate. It also marks the time to look for red flags, indicating whether you may or may not be a good match.
Ask these five questions, paying close attention to the details of a designer's answers, so you select the right person to work with:
What's your process, and how long will it take? You want an idea of how the designer and his or her team work together: from beginning to end of the project. A clearly defined process indicates an organized company. After defining exactly what you want done to your home, your designer should have a good starting estimate of how much time will be needed to complete a project. Do not accept vague time frames if you have a specific deadline.
What's your work permit process? If your project involves construction, the only good answer to this question is that the company will pull permits, and the company will do it. Reputable remodelers take responsibility for the detailed permit process. If remodelers deem permits unnecessary or suggest that you obtain them, consider that a red flag to look elsewhere.
What are your credentials? You need to know if a designer and his or her company are qualified to work on your project. Are they certified in kitchen and bath design? Will a registered architect oversee and stamp construction drawings? You also want a company that the Better Business Bureau has accredited and that carries appropriate insurance – protecting you and your investment.
What kind of warranty do you have? Many items used in a project have a manufacturer's warranty. You need to know how the company installing such items will take care of any problems that may arise after the fact. You're looking for a workmanship warranty, as well as details on exactly what it covers and how long it lasts. You need assurance that a designer and his or her company stand behind their work for the long haul.
Can I see examples of your work and references? Bona fide designers love this question because potential customers can learn a lot about them while viewing a portfolio. In terms of references, though, a shift in the last five years or so has taken place as homeowners have started doing a lot of internet research before inviting a designer aboard. (When I myself offer to share references, clients usually respectfully decline because they already know more about me than I do!) But if you ask for references and a designer hems and haws, consider it a red flag.
Asking these basic questions will usually result in a promising idea of what kind of designer you're dealing with and help you decide if you want to pursue a working relationship.
Also, homeowners, I recommend paying close attention to the kinds of questions the designer asks you! Those questions can give you valuable insights into the designer's priorities and focus. You can also learn if the project will be about you and your style – or just something the designer wants in his or her portfolio. It happens.
Jake Spurgeon is a designer with St. Louis remodeling and design firm Mosby Building Arts. He is a certified Associate Kitchen and Bath Designer with the National Kitchen & Bath Association and serves as treasurer for the its Missouri/Southern Illinois chapter.