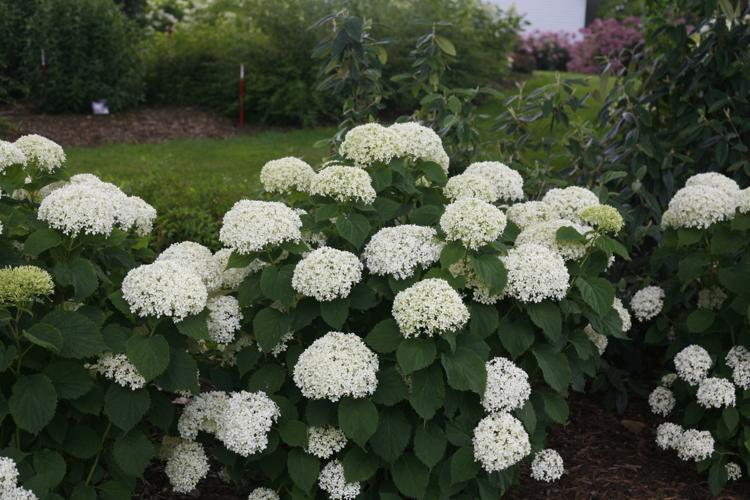 Horticulture, like clothing designers, has style. Each spring, a new line of plants makes us salivate and grow our garden wish lists. As baby boomers age, they're opting for less living space, in both the home and garden. Thus, today's plant-breeding trend embraces smaller, compact plants to fit in courtyards, terraces, containers and downsized gardens. Most new dwarf cultivars also offer easy care with improved disease resistance and little pruning.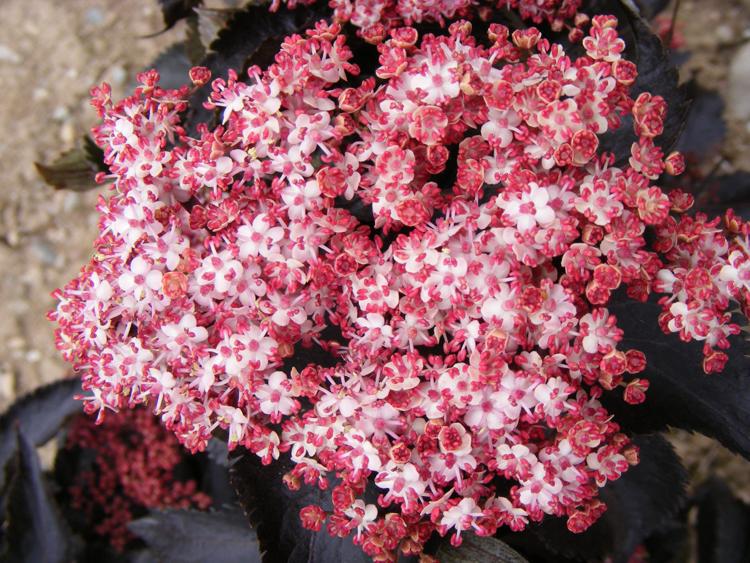 Recent introductions include these colorful dwarfs ranging in height from 1 foot to 3 feet:
Abelia 'Pinky Bells' have large flowers and stand less than 3 feet tall.
Among hydrangeas, the Cityline series grows only 1 to 3 feet tall, while the reblooming Let's Dance collection tops out at 2 to 3 feet; the prolific 'Bobo' measures less than 3 feet tall and tolerates alkaline soils; and 'Tiny Tuff Stuff' (18 to 24 inches) and 'Tuff Stuff' (2 to 3 feet) are both rebloomers with extra bud hardiness, while 'Mini Mauvette' matures below 3 inches.
Among forsythia, the Show Off series includes 'Starlet' at 2 to 3 feet and 'Sugar Baby' at 30 inches; these cheery, yellow harbingers of spring can be grown in containers.
The buddleia series Lo & Behold stays below 3 inches and is noninvasive.
Weigelas measuring less than 2 inches are red-leaved 'Midnight Wine,' variegated 'My Monet' and pink-suffused 'My Monet Sunset.'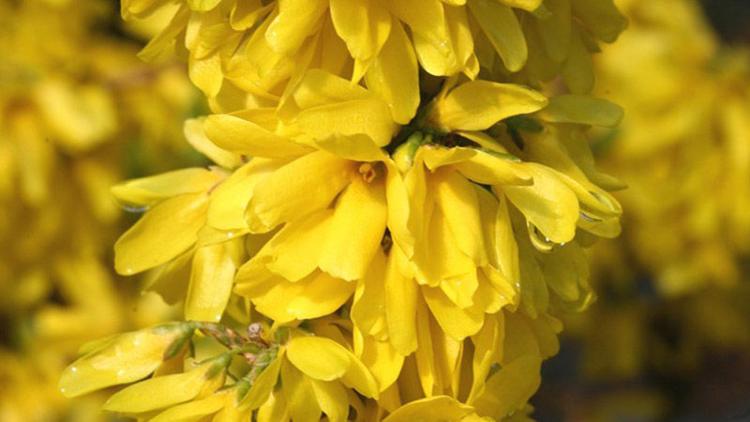 Otherwise, the following remain well-behaved at 3 to 5 feet:
Abelia 'Bronze Anniversary' and 'Sunny Anniversary' stay below 4 feet.
Cephalanthus ' 'Sugar Shack,' a premium version of the gangly native buttonbush, is a compact, glossy 3- to 4-foot beauty with white globular flowers and red fruit after.
Hibiscus syriacus' Lil Kim series grows only 3 to 4 feet tall.
Hydrangea paniculata's 'Little Lime' and 'Little Quick Fire' are a quarter the size of their larger siblings and max out at 3 to 5 feet.
For something just a bit taller but still restrained, try a compact tree-form of hydrangea, 'Limelight' or 'Quickfire' – easily trained into single-stem standards that, at 6 to 8 feet, are small compared to the original 25-foot 'P.G.'!
Great uses for these colorful small shrubs include bedding around sculptures and fountains, foreground framing under borrowed views, well-mannered edging along pathways and adding architecture to the perennial border. Perfect for planting in sightline safety areas like driveway aprons and suicide strips along the street, they won't obstruct the view of oncoming motorists.
Also, those graced with large gardens should consider using mass plantings of them to anchor big, sunny beds and reduce or eliminate sections of energy-hungry grass. Whether you garden on a small or larger scale, though, these colorful, carefree dwarf beauties provide more lovely woody options for perennial and shrub borders.