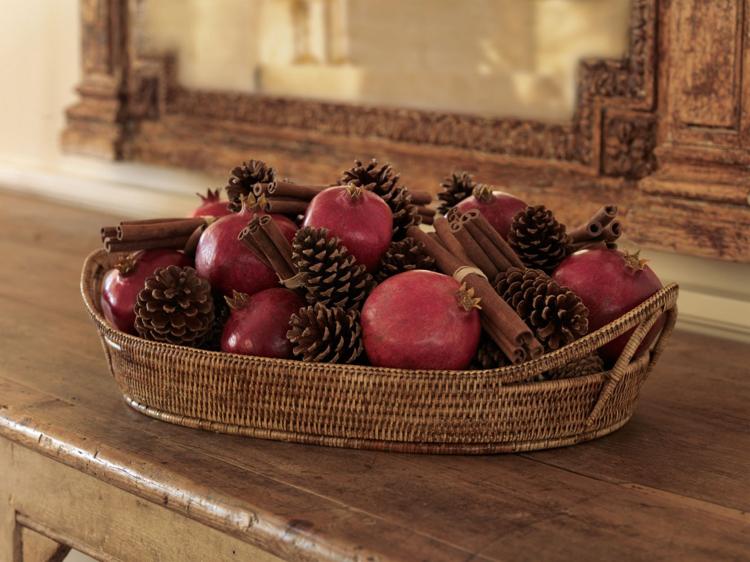 Among the most ancient of fruits, pomegranates have been appreciated by humans for millennia.
References to them appear, for instance, on cuneiform tablets from ancient Assyria and in paintings in Egyptian tombs. In many cultures, moreover, pottery versions have been found buried with goddesses of fertility, a reference to pomegranates' multitudes of seeds. (For a similar reason, pomegranates also go as gifts or serve as wedding decorations.) Today, in a broader sense, they represent prosperity, abundance and hope. Still considered by many to be a luxury item, pomegranates on the holiday table rank as a status symbol.
California production of pomegranates, happily, has tripled in the last decade, making them more available and affordable. The edible fruits are considered a so-called superfood, rich in vitamin C, potassium and considerable antioxidants. Pliny the Elder – the famed Roman author, naturalist and philosopher of the first century – wrote of their medicinal value, and they remain treasured today for alleged relief from a multitude of conditions, including arthritis and dementia. The part we eat is called an aril, but medicinal use also includes the bark and outer peel.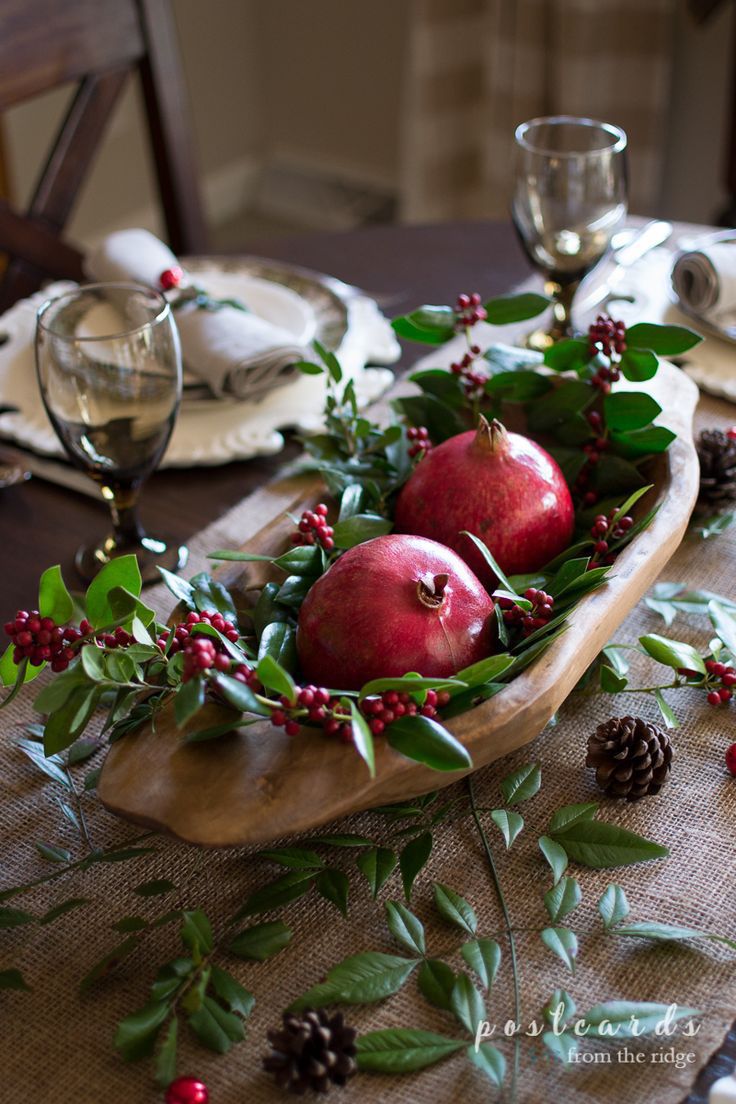 The common term pomegranate derives from the Latin for "seeded apple." It lends its name both to the splendors of Granada, Spain, and (in a rather darker loaning) to the hand grenade. Only known from cultivation, Punica granatum is no longer found in the wild. The cultivar 'Wonderful' – the California classic gracing markets everywhere – has double orange powder puff flowers and rosy-red fruits. A newer selection, 'Angel Red,' sports single flowers, brighter red, juicy fruits and softer seeds. Both are small, vase-shaped trees reaching 10 feet; 'Nana,' a dwarf form, resembles 'Wonderful' but matures at only 3 feet. Hundreds of cultivars boast a range of fruit and flower colors, and although not yet winter-hardy for us, pomegranates adapt beautifully to being grown in containers (wintering indoors) and trimmed into bonsai.
Pomegranates ranked as a favorite subject for Flemish and Spanish painters for centuries and nowadays appear in many grand fruit-focused still lifes in museums. Moreover, in jewelry design and textiles, the pomegranate's shape is instantly recognizable.
At this time of year, furthermore, American pomegranates, with their leathery red skin, may be shined with leaf polish and used as an inspiration for holiday décor; they'll not only last a month at room temperature but also remain pretty when completely dry. Individuals with an artistic bent can gild pomegranates with glistening gold paint or carve them into candleholders, quickly transforming a tabletop or mantel into a seasonal center of attention.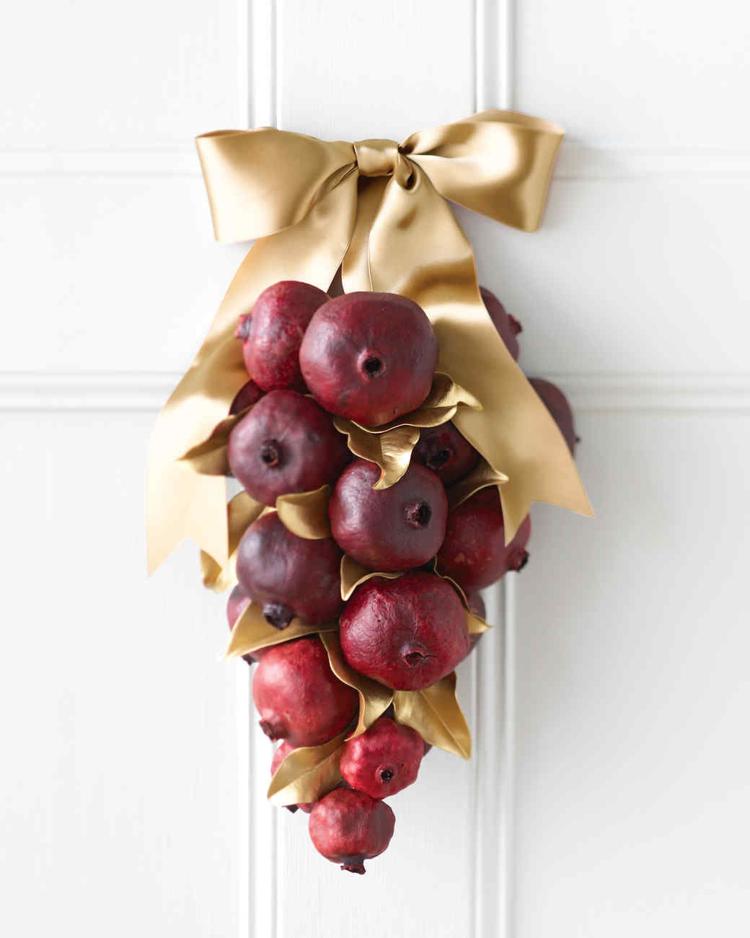 To make a holiday display centering on pomegranates, begin with a bed of moss and fresh greens, or choose a suitable container. Mound the pomegranates into a large silver bowl or footed crystal compote alone, with sprigs of greenery or graciously dripping grapes. Use red grapes and cranberries for harmony or green grapes, Osage oranges and Granny Smith apples for contrast. Go rustic with a wooden bowl or simple wicker basket with a bow. Dress it up with some glass globe ornaments in satin cardinal red or reflective old gold, a smattering of silver stars or loops of silver ribbon. Illuminate it all with the soft light of candles. One can't go wrong when starting the design with these graceful, gorgeous glowing red orbs.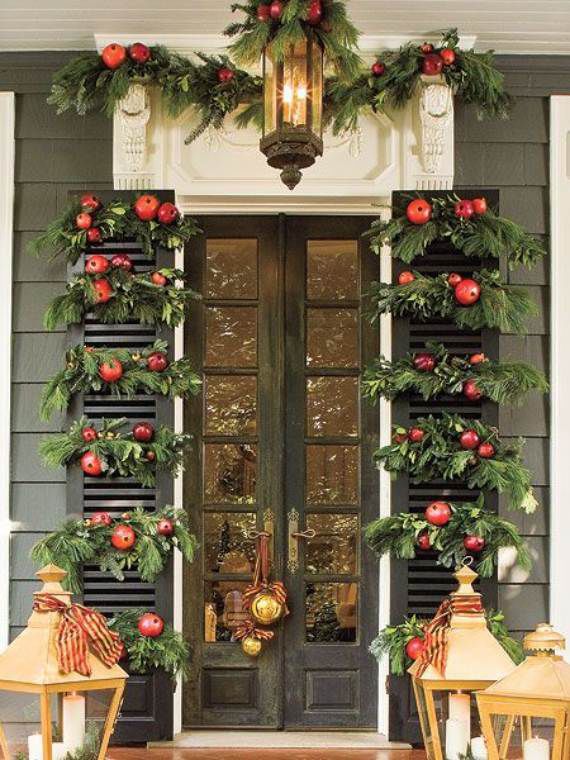 And then, after the holiday dinner? Then the centerpiece can be eaten!
Pomegranate Centerpiece
Accent Materials
Pine cones and gumballs
Unshelled nuts and cinnamon sticks
Red or green grapes
Granny Smith apples or artichokes
Persimmons and quince
Feathers
Ribbons and ornaments
Greenery
Purchased eucalyptus or fern fronds
Yew, spruce and fir trimmings
Magnolia leaves, fresh, dried or gilded
Pine and holly
Rosemary
Nandina
Mistletoe