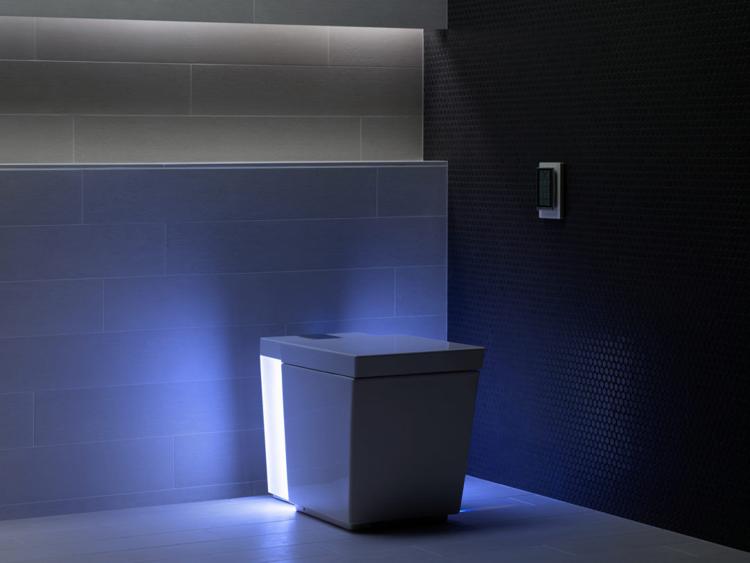 A "smart" home features network-connected products – appliances, lighting, other electronics, and heating, ventilation and air conditioning, among other offerings – that can be automated remotely by a phone or computer. Smart home technology has opened the way for modern-day households filled with time-saving advantages activated at the press of a button – or in many cases, the sound of a voice.
Let's look at some of the new, exciting ways to automate your bathroom and kitchen, starting with innovations in smart bathrooms:
Sinks. Kohler's Sensate Faucet turns on and off via voice commands. Grohe, meanwhile, offers infrared sensor-operated taps, where water starts flowing when hands are placed over the sensor. Both of these technologies help reduce wasted water.
Mirrors. The Verdera Voice-Lighted Mirror uses Amazon's Alexa technology to recognize verbal commands to, say, play music, broadcast the news or adjust the lighting. It also has a built-in motion-sensing night light.
Showers. U by Moen involves an Alexa-enabled smart shower system that controls the shower heads. Consumers can manage shower activity – turning on the shower, for instance, or controlling the temperature – with simple voice commands. Similarly, Crosswater's Digital Shower has valves with flashing lights that change according to water temperature: red when heating, blue when cooling and white at the desired temperature.
Toilets. The compact, streamlined Kohler Smart Toilet boasts integrated cleaning; the stainless steel bidet wand offers adjustable functions. Otherwise, the Numi Intelligent Toilet, launching early this year, has a color display, heated seat, foot warmer, bidet and customized playlist.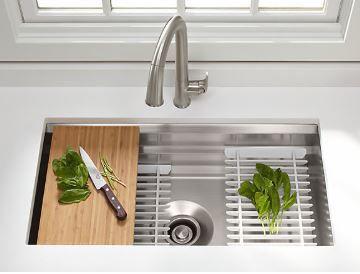 As with bathrooms, smart technology is now ringing improvements in even the most previously advanced kitchens. Kitchen appliances in general have been evolving and becoming smarter over time to adapt to modern lifestyles. Built-in cameras, machine-learning software, voice-powered devices, guided cooking systems and smart surfaces will be seen more and more in kitchen appliances, like these:
Refrigerators. Some smart refrigerators include a liquid-crystal display panel on the front with a menu of apps that function as command-control for family messages, shopping lists and live TV. Samsung's Family Hub refrigerator even incorporates a camera that allows owners to view its contents while they're visiting the supermarket and, thus, plan shopping on the fly.
Lighting. Philips Hue Light Strips warrant a special mention for their versatility. These long, multicolor light-emitting diode strips provide accent lighting. Homeowners can use them for under-cabinet lighting in a kitchen, and set them to display different colors at different times – bright white when cooking, say, and subdued hues at night.
Other appliances. Among kitchen appliances in general, the GeniCan incorporates a scanner that attaches to an existing trash can or recycling bin, logs disposed-of items and updates the user's shopping list accordingly; adding an item to a list entails only swiping the item's bar code on GeniCan's bar code reader. Also, when synced with an Amazon account, the GeniCan app can order items like paper towels and snacks.
Another exciting smart product, the Hello Egg ranks as the only voice-operated smart assistant with a display and personality designed specifically for the kitchen. Its top features include step-by-step voice-navigated recipe video tutorials, real-time prompts from a support team, streaming music, audio news feeds, weather forecasts, multiple voice-activated timers and reminders. It supervises a user's pantry, organizes a shopping list and can even order grocery deliveries!
Rebecca Lay is the Marketing Director with Kirkwood remodeling and design firm Mosby Building Arts.