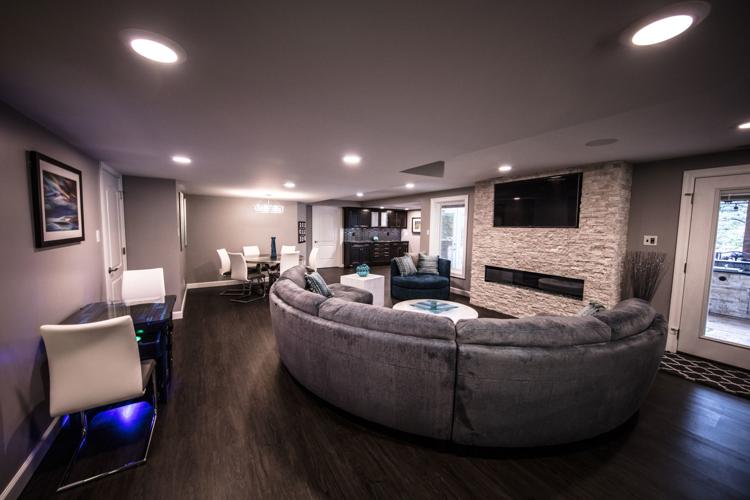 An unfinished basement became a family's media and entertainment hub for years to come – after a little professional help.
Because the homeowners really enjoy entertaining guests, they wanted a space to host other family members and friends to do just that. Often, such wishes center on the living room, a so-called family room or (if one exists) a great room; in this case, however, the homeowners targeted their house's basement.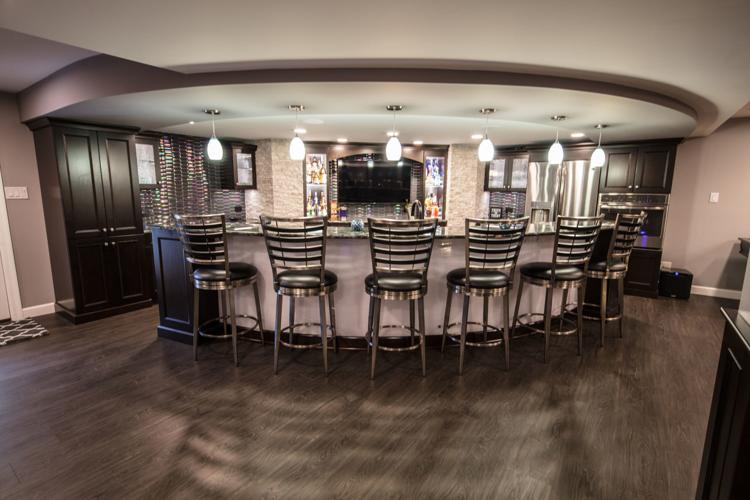 Doing so demanded changing the basement's entire layout, though, which included shifting the bathroom from the middle to a location that would allow easy access for potential users entering from both the house's patio and its pool. A French-style patio door complete with blinds was cut into the basement's exterior wall and added as an entry point.
Early in the design phase, it became apparent that an existing steel column supporting the house's upper story would interfere with the open, free-flowing look the homeowners desired. With the help of beam-design engineers, the entire house was temporarily supported, the column was removed, and a much heavier 20-foot steel beam (which was brought in through the foundation wall and which had been designed to carry the upper story's weight with one fewer column) replaced the original.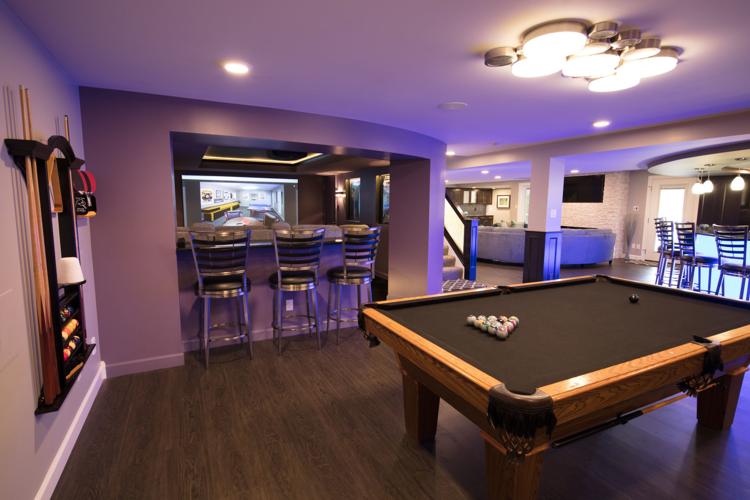 A dedicated theater room – complete with a large-screen projector, tiered seating reminiscent of those at multiplexes everywhere and lighting and sound systems – was constructed to give the homeowners the ultimate cinematic experience without leaving their house and driving to the nearest movie emporium. As a bonus, the screen could also be viewed from the basement's adjacent gaming room, where the homeowners and guests could play billiards and shuffleboard.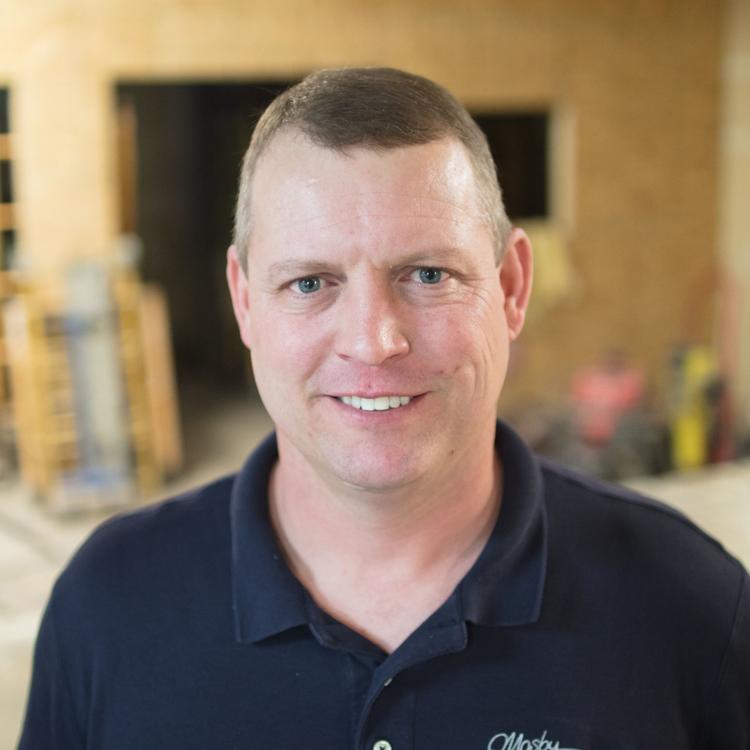 Another huge "Wow!" factor involved the addition of an expansive bar. The bar was designed to feature a unique color-changing back-lit LED panel, with the light-emitting diodes meant to serve as the centerpiece for the entire basement – in the interests of making the space a destination and gathering spot for family and friends. In that regard, aesthetically, matching the curves of the cabinets, countertops and soffit above the bar proved crucial to the design.
Not only did the extensive renovation of the lower level of these homeowners' abode please them enormously, but also it later won a 2018 National Association of the Remodeling Industry – Contractor of the Year Award for basement remodeling.
Jeffrey Terstriep serves as the project manager at Mosby Building Arts in Kirkwood.