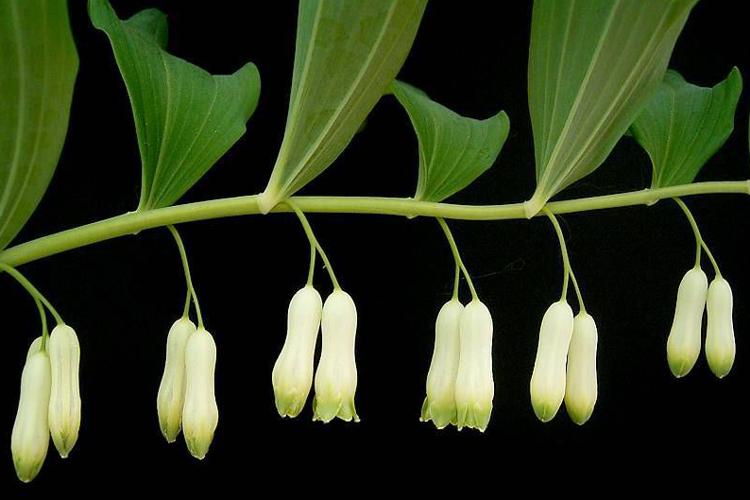 Growing Solomon's Seal
With nearly 75 species, plus a gazillion selections and cultivars, Polygonatum forms a large genus of woodland perennials that plays nicely with others in shady St. Louis gardens.
Called "Solomon's seal" for the crescent-shaped markings on its roots, it has long been cultivated for both aesthetic and medicinal uses. Favoring rich, organic soils and dappled light, Solomon's seal nicely anchors a spring sequence including daffodils and hostas. Other great companion plants include mayapples, epimediums, trilliums, foam flowers, hellebores, bellworts and the red-fruited false Solomon's seals.
The native Solomon's seal (Polygonatum biflorum var. commutatum) – now on display at the Missouri Botanical Garden – is a knee-high perennial for shady gardens. Widely available already, it also will be available at the Shaw Wildflower Market in mid-May.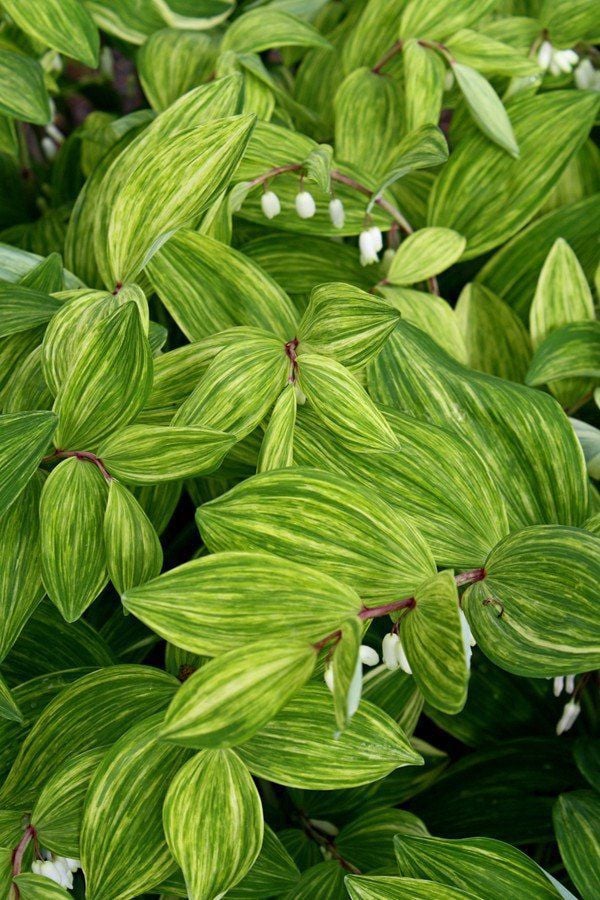 Green-Leaved Choices
In the wild years ago, horticulturist Barry Yinger collected a green clone of Solomon's seal, subsequently named Bigfoot. Bigfoot forms large clumps that can rise more than 3 feet tall.
Native to Europe and Asia, fragrant Solomon's seal (P. odoratum) – also on display at the Missouri Botanical Garden – grows taller than the native plant, while the Japanese form Crug (P. cryptanthum) hides its tiny flowers under deeply dipping arches that curl 2-foot stems into a 1-foot mound.
Another darling Japanese gem of a plant, P. humile, the dwarf Solomon's seal, grows only about 6 inches high, but the size of its flowers nearly equals that of the larger species. Also, it has been crossed with our native species to produce the well-mannered and handsome midsize clone Prince Charming.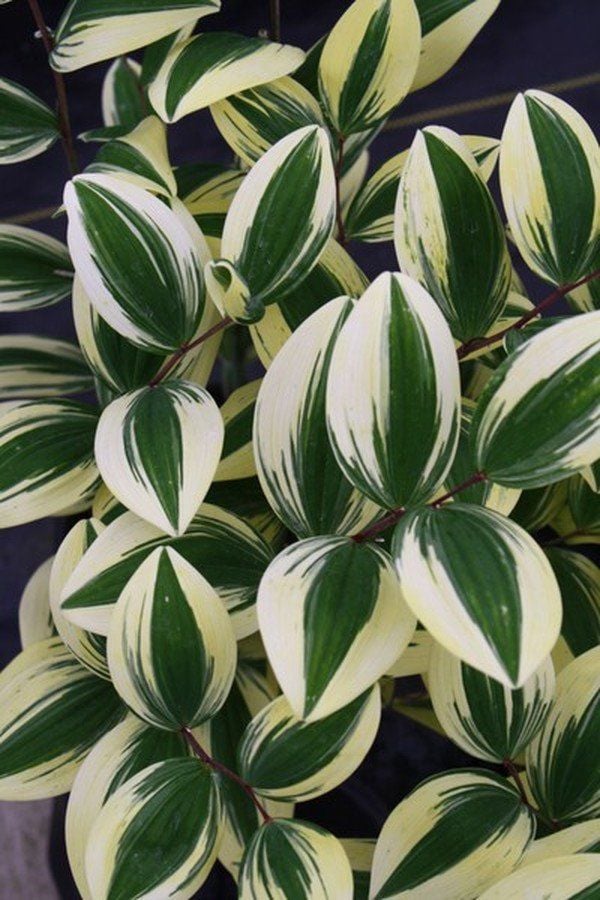 Variegated Varieties
Creamy yellow leaf edges mark the striped fragrant Variegatum, a Solomon's seal native also known as P.o.var. pluriflorum. This graceful, arching woodland perennial makes fabulous groundcover in large, wooded areas and lasting floral filler in flower arrangements. A perfect pass-around plant, it's a low-maintenance beauty. Not as happy in the thinner clay soils, Variegatums benefit from aged horse manure and compost dressing.
Other noteworthy bicolor P. odoratum selections include Angel Wing, with large white bands lengthwise on the leaves; Double Stuff, with 18-inch red stems with white-bordered leaves; and Goldilocks, a Plant Delights selection with softer markings all the way across the wide, oval leaf blades that, from a distance, give the impression of silvery-yellow foliage.
Byakko White Tiger, a classic Japanese clone, has unusual coloring, with leaves that are white at the base and green on the tips; it has long been used as a cut flower in Asia. Fireworks, meanwhile, is a modern Japanese selection with lighter brushstrokes of color washing the entire leaf blade.
Two other Asian selections in the striking foliage group bear note: P. falcatum Tiger Stripes, with strongly marked narrow leaves, and the angular Kon Chiri Shima, only a foot tall, with heavy bands of chartreuse across a dark green blade.
Finally, the tiny variegated P. humile Shiro Shima, a darling dwarf from Japan, forms a slow-growing mat perfect for rock gardens.
Native Solomon's seals may be seen in the Whitmire Wildflower Garden at the Shaw Nature Reserve.
Shaw Wildflower Market
Saturday, May 13
9 a.m. to 4 p.m.

May 12 preview – members only 4 to 7:30 p.m.

Admission $5, free for Missouri Botanical Garden members

Shaw Nature Reserve

Hwy. 100 & I-44

P.O. Box 38

Gray Summit, MO 63039

636-451-3512