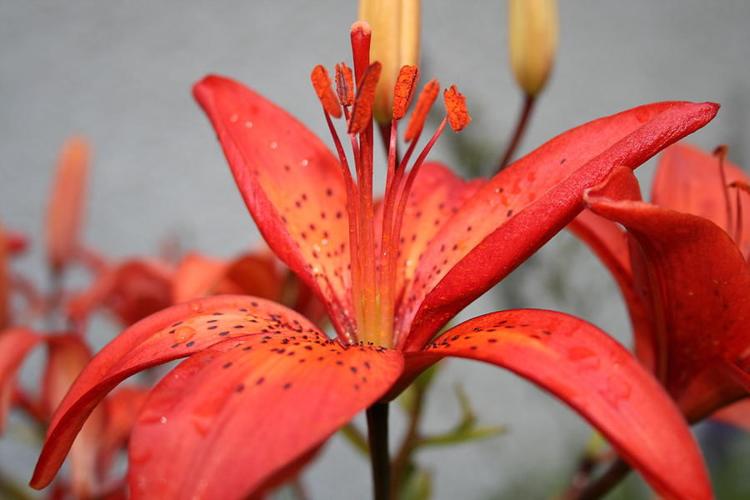 The magnificent border of midcentury hybrid lilies along the back of my grandmother's rock garden in New Hampshire endlessly delighted me as a child.
Those luxurious flowers' sheer beauty, brilliant color and classic form enchanted me. So when I subsequently planted the garden at my first home, the 'Black Dragon' lily served as the centerpiece of my patio border. Thereafter, I'd park my lawn chair under the towering floral spires and become intoxicated by their fabulous fragrance; the perfect pleasure conveyed by this genus made me a lifelong lily lover.
Most if not all of those lilies have a connection. They resulted from the prodigious breeding efforts of Dutch-born plantsman Jan de Graaff, considered by many to be the father of the modern garden lily. In his 1989 New York Times obituary, writer Patti Hagan was quoted as saying, "By dint of rigorous mass hybridization, de Graaff managed to ruin the lily's reputation as an impossible, unobliging garden aristocrat and made of the lily a good, easy-growing garden plant." He did this by making wide crosses between many species from all over the world, selecting the best from millions of seedlings for out-facing flowers, vigor and hardiness. His first breakthrough cultivar, 'Enchantment,' remains popular today.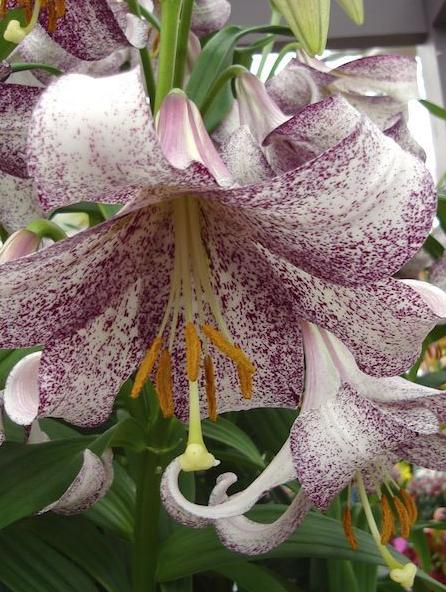 Where to See Lilies
The Missouri Botanical Garden sports a wonderful collection of lilies concentrated in the bulb borders near the Climatron. Blooming from early June into July, all varieties are labeled, making it easy for visitors to choose selections for their own gardens. Bellefontaine Cemetery, at 4947 W. Florissant Ave., also displays mass plantings of cultivated lilies. Those wishing to view native species, meanwhile, should visit the Whitmire Wildflower Garden at the Shaw Nature Reserve in Gray Summit, Missouri.
The most spectacular lily viewing this year should come at the North American Lily Society's 70th annual International Lily Show & Symposium, held in St. Louis from June 28 through July 2. Show chairman Lynn Slackman says participants bring spectacular cut specimens from across the northern United States and Canada. Attendees should look for hot new interdivisional hybrids like 'Lankon' and 'Fusion,' with specimens from each of the eight classic lily divisions and species groups. The free, open-to-the-public show will take place in the Versailles Ballroom at the Sheraton Westport Chalet Hotel St. Louis. To learn more or to register for the symposium, visit nals2017.lilies.org.
Supersize Your Lilies
In a landscape, lilies are most effective when massed. Home gardeners should order early for the best selection and plant fresh bulbs as soon as they arrive in the fall. Establish a large clump from the beginning by planting five or more bulbs of the same variety close together. Lilies love rich, loose soil. To create the ideal bed, therefore, dig a bushel-basket-size hole, about 2 feet wide and 18 inches deep. Backfill the hole with a foot of soil amended with compost, aged manure and ground bark. Stir in some bone meal. Then push the lily bulbs – roots down – into the soft soil.
I plant in a loose "W" to give a natural effect, but the exact arrangement matters little as long as about 10 inches separate the bulbs. Also, the lilies should be about 8 inches below final grade. Fill the hole and water well. Fertilize lightly (one tablespoon per plant) with 5-10-10 now, at spring emergence and at the beginning of flower bud set.