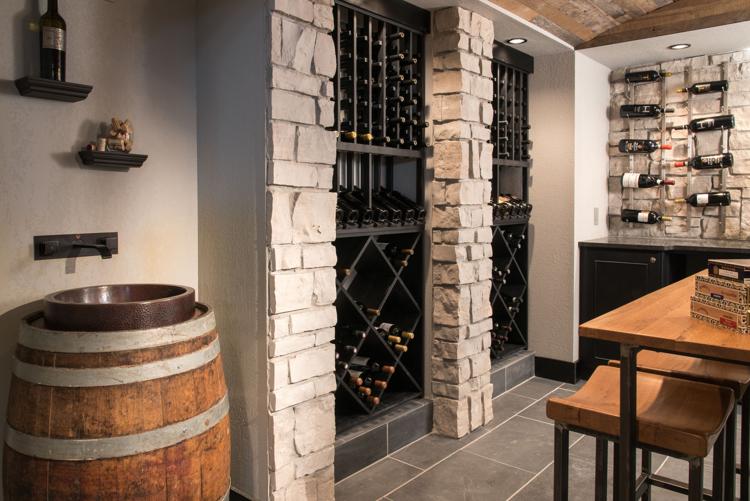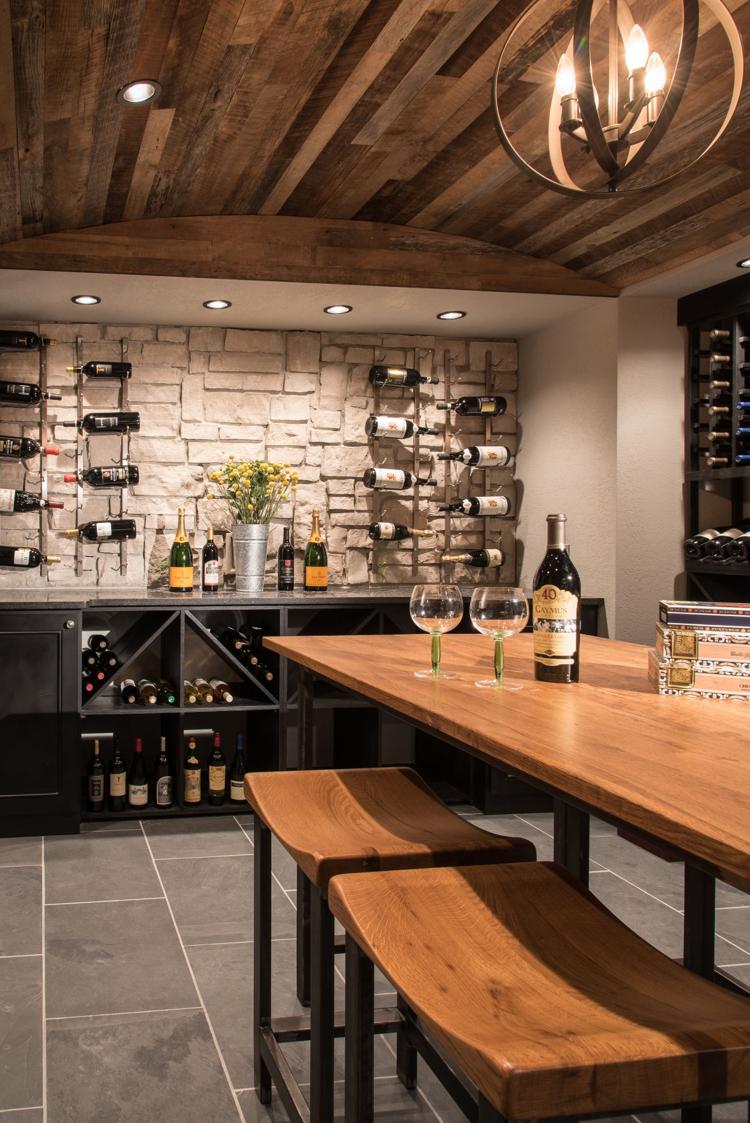 Tamsin Mascetti of Tamsin Design Group was brought on this project from the very beginning. She was tasked with helping transform the completely unfinished lower level of the Des Peres home to a multipurpose area consisting of a wine room, a hangout area for the kids, an entertaining area and a music room.
"The clients wanted something casual and comfortable, but also modern with rustic touches," Mascetti says.
She went with a slate floor in the wine room, with black wine racks for a modern look. Black cabinets and linear, sleek stone on the back wall also add to the lower level's ambiance. The barreled ceiling with reclaimed wood gives the room the rustic touch her clients were looking for. Mascetti and her team also used reclaimed wood for the custom table.
Inspiration for the rustic touches came from old wine barrels the male client bought. One was cleverly transformed into a unique sink.
"The challenge of this project was bringing together both of their tastes and incorporat[ing] their needs into the lower level," Mascetti says.
Tamsin Design Group, 3155 Sutton Blvd., Suite 103, St. Louis, 314-282-0035, tamsindesigngroup.com