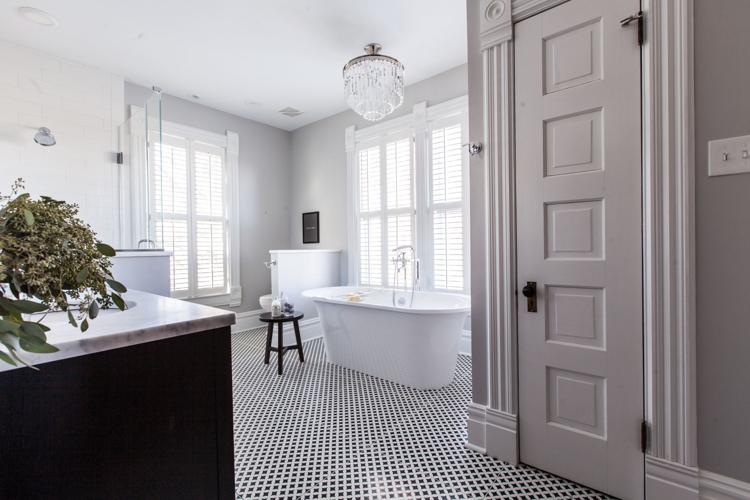 Maria Hogrefe and Channing Glover of C&M Interiors were brought on this project to create a gorgeous master bathroom out of a former bedroom in a historic Webster Groves home. NTNG Construction, a contracting company the interior designers had previously worked with, brought them on the project, seeking their design eyes for a labor-intensive space that had to be reworked for plumbing, electric, and heating, ventilating and air conditioning.
Hogrefe and Glover met with the client to see what he envisioned for the space, since it was going to be, essentially, a blank slate.
"Ultimately, he decided he wanted to keep everything feeling like it would fit in the home while still making sure it felt updated and modernized," Hogrefe says.
Since the client had "classic and sophisticated taste," Glover says, they worked with classic black and white, along with warm woods.
"With this space, we're taking classic to the next level," she says. "It also feels a bit contemporary with the tub."
C&M Interiors, 2019 Alfred Ave., St. Louis, 314-920-3020, candmstudio.com