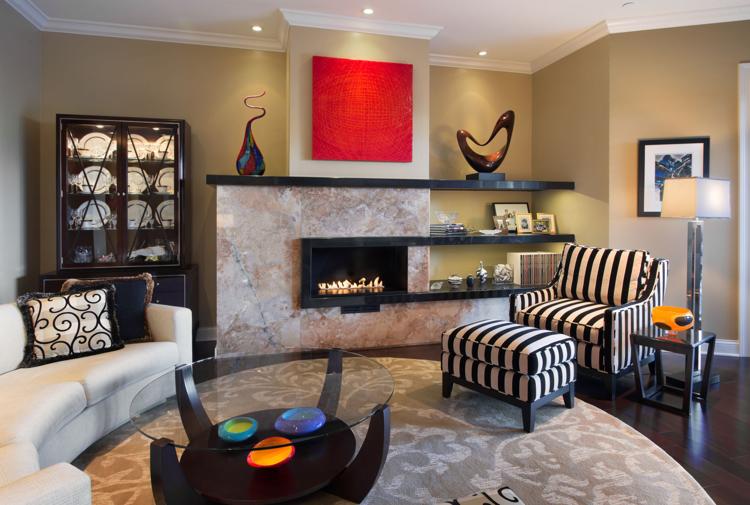 When faced with a unique floor plan, Ellen Kurtz of Ellen Kurtz Interiors got to work making this living space in The Crescent Condos in Clayton a perfect space for her clients' busy lifestyle.
The condo is part of a new build-out at the downtown Clayton complex, and it has a slightly different floor plan arrangement from the rest of the building's condos. Kurtz notes a large curved window that leads out onto the terrace, so she decided to work with the curved feel and incorporate a curved sofa, circular rug and table.
Since the clients collect artwork, Kurtz installed LED lighting, putting a spotlight on some of their pieces in the space. The room also includes a baby grand piano and built-in shelving alongside the honey onyx fireplace to hold more of their artwork.
"They're very much into high contrast for all of their [room] coloring and artwork," Kurtz notes. "I really wanted a maximum amount of seating in the space, which is how we ended up with the curved sofa."
Ellen Kurtz Interiors | 10380 Page Industrial Blvd., Overland | 314-426-6262 | ellenkurtzinteriors.com