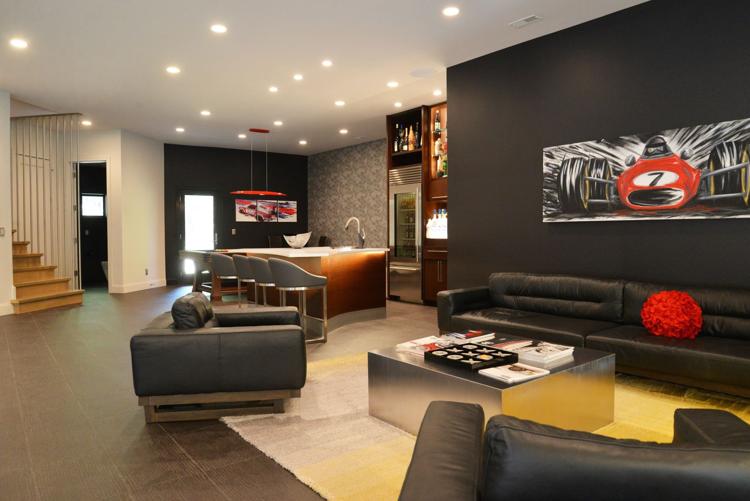 Schaub+Srote Architects recently finished work on a custom 14,000-square-foot house in Town and Country. As a part of the custom work, the client wanted a mezzanine-level man cave – but not just any man cave.
Architect Dave Schaub worked to make his client's dream come true and was able to create a space that overlooks the client's luxury six-car garage.
"We started off by batting around ideas with the owner," Schaub says. "He didn't want the [man cave] to be part of the lower level, so we came up with the idea for a mezzanine-level space."
The lounge area features a floor-to-ceiling glass wall overlooking the luxury car collection – something Schaub had to work with the local fire department to secure permission for.
"It's just the coolest space," Schaub says. "It's a great place for him to get friends together, but it has a different flair from hanging out in the garage." 
Schaub+Srote Architects, 1045 N. Harrison Ave., Kirkwood, 314-822-7006, schaubsrote.com