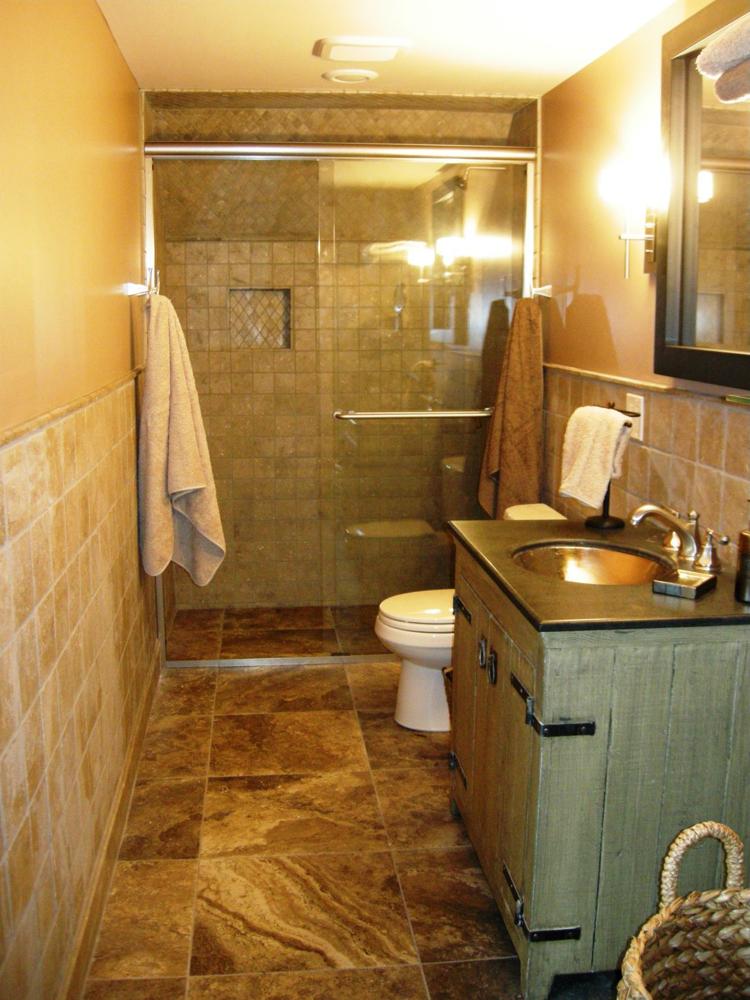 When designer Diane Rosen was tasked with renovating a 100-year-old stable and turning it into a set of three suites that included a swank bathroom, she knew she'd have a big job on her hands.
The building was sectioned off into three parts, with the horse groomsmen on one end, the horses in the middle and the groundskeeper on the other end. When working a particular section of the third part into a bathroom, she got creative with preserving the history of the space while modernizing it and making it functional.
"I loved the challenge of turning this tiny closet into a shower," she says. "I ran the tile from one end [of the space] into the shower, so the dimension of it gives you a larger spatial feeling. It doesn't look crowded."
The vanity was key because it fit in the style of the stable. Rosen put a granite top on it and the sink area to "stay within the flavor of the bathroom."
"I was inspired by the history of the building itself," Rosen says.
Diane Rosen Interiors, 2211 S. Grand Blvd., Suite 106, St. Louis, 314-359-0890, dianeroseninteriors.com